Many immigration programmes have been available to people wanting to start a new life in Canada and the latest, the Express Entry programme, has been a huge success. It could take less time and be easier to achieve your new life in Canada than you thought.
In early 2015 the Canadian government announced a new approach to immigration. This would rank individuals based on their skills and experiences, and prioritise applications for people who would be able to quickly settle and find work in Canada. It was a fundamental shift from the 'first come, first served' approach of before.
Early data indicates that 2017 will be another record year for the number of new arrivals in Canada
The Express Entry programme was adopted for three of the most popular immigration streams: Federal Skilled Worker Class, Federal Skilled Trades Class and the Canadian Experience Class. While the new Comprehensive Ranking System (CRS) may have taken some time for people to understand, the latest report suggests there have been more successful candidates than ever before, and the ranking score you need to qualify is actually coming down.
The 2016 Immigration Report
In the 2016 report, released this week, the government has highlighted some key findings. Most notably, particularly for anyone worried that they would not achieve a particularly high CRS score, it was announced that the majority of those invited to apply for permanent residency had a CRS score of lower than 450. This alone represents the lowest cut-off point seen at any time during the programme's history. However, the report goes on to explain that there was also some 25% of successful candidates scoring 350 or less.
The principal reason that this trend is occurring is that more and more candidates are being invited to Canada – and early 2017 data indicates that it will be another record year in terms of the number of new arrivals being granted permanent Canadian residency.
What Will Your Score Be?
Points are awarded based on a number of factors, these include age (being younger means you have more years to contribute to the Canadian workforce) and education. Points are also awarded for language skills so being from an English-speaking country is a distinct advantage and speaking good French can help too.
If you really want to stand out from the crowd, try and get a job offer
If you are concerned about scoring too low there are steps you can take. For example, any professional qualifications you have can be officially assessed. This is not a mandatory requirement but any credentials that are recognised by the Canadian government will score more points than those that have yet to be assessed.
Canadian can do spirit
If you really want to stand out from the crowd, try and get a job offer. Although this can be difficult from the UK it is far from impossible, particularly for those with a background in key industries that are calling out for new recruits – farming, mining and the natural resource industry all fall into this category. Perhaps more to the point, it shows exactly the kind of can-do spirit that Canada expects from its new arrivals. To make a start on that job search, check out the job ads on the local newspapers mentioned in this week's press piece.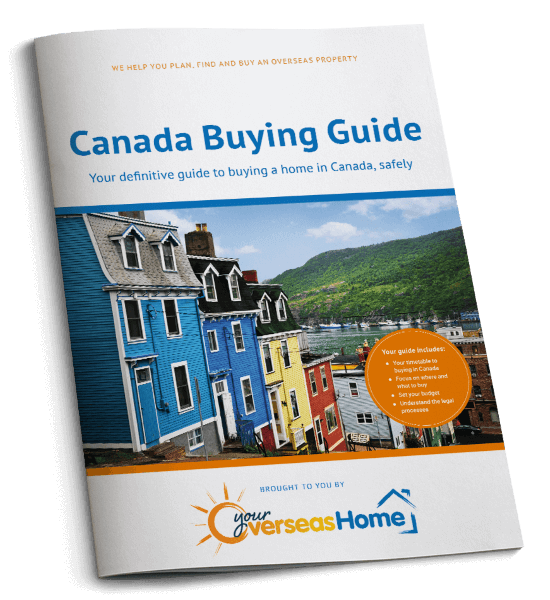 The Canada Buying Guide takes you through each stage of the property buying process, with practical recommendations from our experts who have been through the process themselves. The guide will help you to:
✔

  Ask the right questions
✔

  Avoid the legal pitfalls
Download your free guide to buying in Canada