The pound fell this week by three cents against the euro just as families head off on holiday. But where will it go next week and how do you protect your budget?
After last week's optimism, sterling took a dive off the deep end just as a gazillion Brits took their kids on holiday to the Costa Blanca. Gee, thanks! This weekend a €10 ticket to the Benidorm waterpark will cost nearly £9 whereas last weekend it was £8.77. You would hardly begrudge the kids another 23cents, but it's a little more significant if you decide to buy a €150,000 home in Europe. In that case you need to find an extra £3,000 or so. Ouch.
With prices rising in Spain at around 2.3% at the start of this year, that €150,000 property made €265 in capital gain just in the past week.
It's worth pointing out that historically this is a perfectly respectable rate, very similar to the rates we saw in the 2008-2011 period. What's more, with prices rising in Spain at around 2.3% at the start of this year, that property made €265 in capital gain just in the past week.
Who can you blame for the higher prices in the Eurozone? You can thank the euro. The single currency surprised the market by staying strong even after the European Central Bank decided to keep headline interest rates at their record low of 0.0%. ECB President Mario Draghi announced that interest rates would be left unchanged in a tone that was more dovish (finance-speak for cautious) than expected, as there had been increasing speculation that a policy change might be imminent, including a tapering of quantitative easing (QE). Draghi gave no hints of this, but the currency markets decided they weren't buying his comments anyway, and the euro strengthened.
The pound fell despite positive economic data for, for example, UK retail sales which rose by more than expected because of a particularly warm June boosting clothing sales (yes, the price of your home abroad is affected by people buying sandals and bikinis) but the fall in inflation dampened expectations of a rate hike this year, which forced the pound down. The other sterling issue was Brexit, and worries that talks are not progressing well. The pound tends to weaken with any renewed tilt towards a hard Brexit.
if you do fall in love with your AirBnB rental while on holiday and are thinking of making an offer, you could be making a wise decision. Read our guide, 10 Sensible Reasons To Be Spontaneous.
Against the US dollar, the pound fell (just) through the $1.30 once again, but is still at a good level compared to most of the past nine months. Against the Australian dollar the pound fell from AUD1.67 to 1.64, meaning that a AUD500,000 Sydney home is 6,000 dollars more than last weekend. The pound also fell against the New Zealand and Canadian dollars, the South African rand and the Egyptian pound. Looking for countries where your pounds are worth more, the Turkish lira (TRY) fell by more than the pound.
What to expect this week
The most important piece of news next week will be the performance of the economy over the past three months via the GDP (gross domestic product) figure for Q2, which will be released on Wednesday. If we see a poor performance, as we did for the start of 2017, the pound could easily fall further. If you have set your heart on a property abroad at today's prices, you should seriously consider calling your Smart trader before Wednesday, on 020 7898 0541 (Monday to Friday, 8.30am to 6) to fix your rate before that time, or you might lose your property.
If you are buying a property abroad, learn how to get the most overseas property for your pounds. Download the Property Buyers Guide to Currency.
Retail sales are vital for economic performance, with consumer spending making up nearly three quarters of GDP. With real wages in the UK falling against inflation how long will people keep on spending? The dollar has struggled in recent weeks too, against most currencies, so next Friday's GDP data in the US will be closely watched.
Save money when buying overseas
Get the best foreign exchange rates with Smart Currency Exchange. You can save up to 4% compared to your bank!
Whether you are buying a property abroad, making regular payments, sending money overseas or back in to the UK, you want the most cost-effective, safe and easy way to transfer your money.
That's where Smart Currency Exchange can help. As the one of the UK's fastest-growing currency exchange specialists, we save our clients thousands of pounds every day by offering the best currency exchange rates, along with your own dedicated personal trader.
✔

  Bank beating exchange rates
✔

  Safe and secure transactions
✔

  Dedicated Personal Trader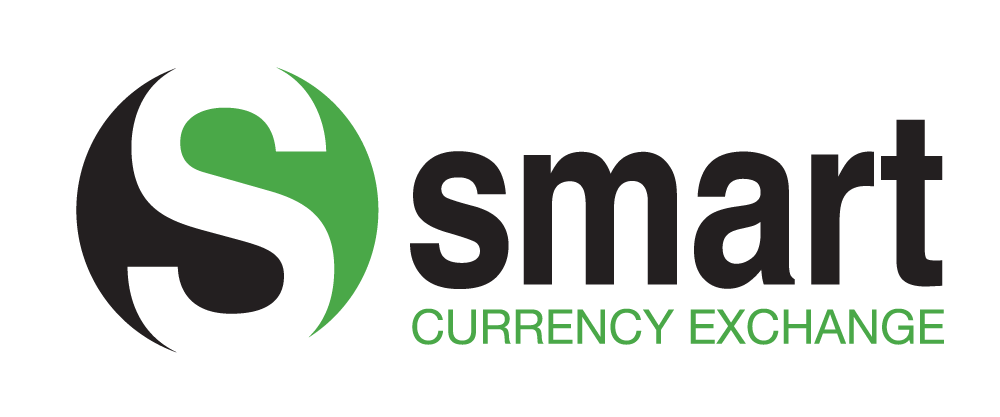 Request a free quote from Smart Currency Exchange