Coronavirus makes this an uncertain time if you're in the process of buying an overseas property or you're an existing owner. There are still many unknowns, but here we offer some guidance on your next move
Mid-purchase – what next?
Anyone waiting to complete a property purchase in Europe, having signed a sales contract and paid a deposit, will likely be wondering when they'll be able to conclude their transaction and pick up the keys to their new home.
Don't send your money unprotected in these unpredictable times – get a quote now from a trader at Smart Currency Exchange.
In short, this hinges on two things: the ability of you to travel to your property's location (if you haven't granted power of attorney) and the availability of a notary, who needs to witness and officiate the signing of the property deeds in order for them to be legally valid.
If you haven't already, the first person to contact is your independent lawyer. They should be communicating with local notaries to keep up to speed with what's happening on the ground where you are buying. Most lawyers know the local notaries in their district, so they will be updating each other regularly.
If you had an appointment with a notary booked before everything went into lock-down, there is a good chance this will still go ahead so long as all required parties can get to the notary's. Naturally, there will be rules about social distancing and limitations on the logistics of visiting their office.
If you had an appointment with a notary booked before everything went into lock-down, there is a good chance this will still go ahead so long as all required parties can get to the notary's.
Similarly, your estate agent should be able to make enquiries for you. Costa del Sol based lawyer Alex Radford reported last week, after a state of emergency was put in place across Spain: "Notaries are only completing urgent work. We have managed to complete four purchases this week as we had dates already booked in. Notaries are accepting new instructions and preparing the deeds but the question is when we will be able to sign them. If completion was planned during the state of emergency then parties can agree a new date as to when they will be able to complete. Parties to a contract have to be flexible."
Meanwhile, lawyers can continue with their searches and other due diligence required for a property transaction, thanks to most of the required information being on-line – there is no reason for your lawyer to hold up the process, unless of course they are affected by Coronavirus on a personal level.
Wherever you are buying in Europe, the simple message is to have patience and sit tight – the situation is the same everywhere. Your lawyer will ensure that completion takes place as soon as it is feasible and safe for everyone involved.
The power of power of attorney!
Buyers who granted their lawyer power of attorney to complete on their behalf are at a distinct advantage right now. It means they do not need to travel and be present at the notary's office for completion to take place – their lawyer will represent them.
It may be possible to arrange power of attorney in the UK for an overseas purchase – the rules vary by country. A UK-based international law firm would be able to advise on this. If successful, it could mean your purchase can complete sooner rather than later. But remember, you still couldn't visit your new home until it is possible to travel there.
It may be possible to arrange power of attorney in the UK for an overseas purchase – the rules vary by country.
Will all building work stop?
This will vary by country. However, so long as the builders are working on an otherwise empty site – i.e. owners haven't already moved into completed properties, there is no reason they should down tools.
This was the case in Spain this week – activity was at usual levels on developments in the Costas. If the situation does change, construction of new developments could be delayed. Your developer, or new-build agent, should keep you informed – ask for photographic or video updates of your property.
Should I stop searching for property?
For anyone just starting their property-hunting journey, there is no reason to put your plans on hold completely because of coronavirus. In fact, you can use this time of being house-bound to do research, such as browsing property listings (we have portals for France, Spain, Portugal, Italy and Cyprus), reading articles on PropertyGuides.com and firing off questions to estate agents.
Why not start communicating with an agent or two and start pulling together a list of properties you might like to view once normality resumes and it's feasible to fly again. In fact, these days, many agents and developers offer virtual tours of properties, using their mobile phone or clever virtual platform technology.
Find out how to move abroad without risking losing your savings in 

The Currency Guide to Emigration,

 free to download.
Currency concerns
Another effect of Coronavirus has been the sudden drop in the value of the pound. It means that British buyers with a fixed Sterling budget now have fewer euro and dollars to spend on their overseas property. Meanwhile, anyone committed to an off-plan purchase, where they've already agreed a contract price in euros, will have to find more pounds than they expected to cover the stage payments due over coming months or year. This could be a financial stretch for some of them.
The key thing is to be prepared for more currency swings and start planning now. Your next step should be speaking to currency specialist Smart Currency Exchange, who will help you get peace of mind and value for money when transferring funds abroad.
Worried about your empty overseas home?
Understandably, anyone with a second home abroad will be getting a little concerned about not being able to visit their property. To ensure your property is suitably protected, check your insurance, both building and contents, are up-to-date. And if you don't already have someone, ask a neighbour, friend or local property management agency to make frequent checks on it, even it's just popping a head over the fence each time they're passing. They can send you photos/videos of it, to help put your mind at rest.
Save money when buying overseas
Get the best foreign exchange rates with Smart Currency Exchange. You can save up to 4% compared to your bank!
Whether you are buying a property abroad, making regular payments, sending money overseas or back in to the UK, you want the most cost-effective, safe and easy way to transfer your money.
That's where Smart Currency Exchange can help. As the one of the UK's fastest-growing currency exchange specialists, we save our clients thousands of pounds every day by offering the best currency exchange rates, along with your own dedicated personal trader.
✔

  Bank beating exchange rates
✔

  Safe and secure transactions
✔

  Dedicated Personal Trader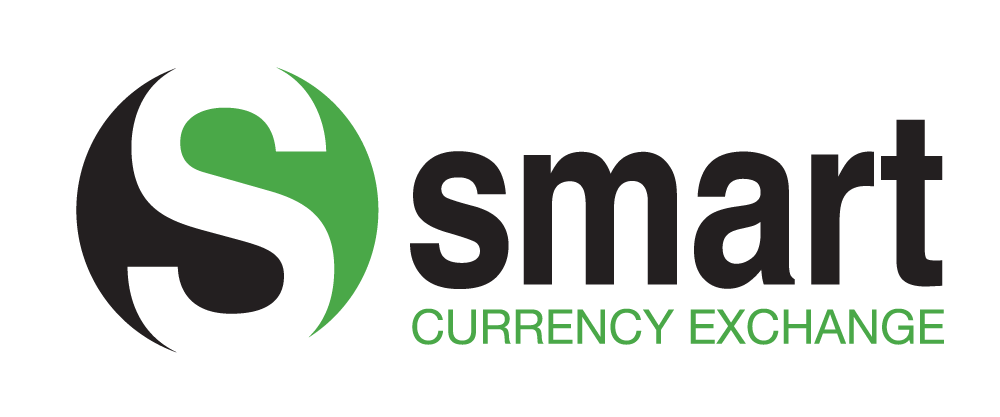 Request a free quote from Smart Currency Exchange