New Zealand's new government has banned foreigners from buying property, in an effort to combat the rising unaffordability of homes there. But don't panic, the restrictions are mainly aimed at property speculators, so new arrivals from the UK should be in the clear. Indeed, by the time you come to buy it should be good news.
Newly-elected Prime Minister of New Zealand, Jacinda Ardern, announced a ban this week on foreign buyers purchasing New Zealand's existing housing stock. An amendment will be made to New Zealand's Overseas Investment Act, taking effect from the new year, which will classify residential housing as "sensitive", and state that only New Zealand citizens or residents are allowed to purchase residential dwellings. This step, intended to address the country's unaffordable housing market, was agreed upon during the Labour leader's second meeting with the cabinet. Labour is in coalition with a more right-wing anti-immigration party, New Zealand First, so this measure is no surprise. The average price of a property in New Zealand is nearly $650,000 (£342,500), which is above the UK, while in Auckland the average price is $1,039,000 (£550,000).
Fewer than 500 properties in Auckland were sold to non-residents out of 12,000 sales between January and March last year
Ms Ardern said: "During the campaign, we talked about our plan to fix the housing crisis. An important part of that plan is banning foreign speculators from buying existing homes here. We believe housing is a right." Despite this bold move, real estate experts have been quick to react, saying the ban is coming into force two years "too late". Although interest from foreign buyers, mainly from China, is blamed for driving the prices up, a report last year from Land Information New Zealand showed that fewer than 500 properties in Auckland were sold to non-residents out of 12,000 sales between January and March last year. Of those, 276 homes (nearly 60% of foreign purchases) went to Chinese buyers. The next biggest group of overseas buyers were Australians, but they will not be excluded by Ardern's ban because Australia (with a similar problem) allows New Zealanders to buy without restriction. There were 99 British buyers (9%) in the three-month period, over New Zealand's summer.
The Property Market is a boutique estate agent based in Auckland. Director, Antonia Baker, commented on the ban: "Foreign buyers left our market the moment they needed to produce an IRD number and a local bank account number, and that change was put into place two years ago. That horse has already bolted and all that the legislated change will do now is lock the stable door. She (Jacinda Ardern) is way too late but good on her, she gets the headline for it."
It isn't just Auckland that has seen a decline in buyers from foreign shores since the IRD and bank restrictions were introduced – the same goes for Wellington. Nicki Cruickshank, Director of Wellington's Tommy's Real Estate commented: "We track our buyers and in the last six months, 96% of all properties were bought by local Wellington people. Of the other 4%, only about 1% might be overseas buyers."
How will the changes affect Brit expats?
Most Brits wanting to buy in New Zealand, are doing so following an emigration. This (hopefully) means that they have gone through the correct channels, secured the right visas and are now legally-resident in the country. In which case they will still be able to buy residential property in the country. If you are resident elsewhere but are desperate to buy New Zealand property, you will just have to change your plans slightly – it is still legal to buy land and to build property on it.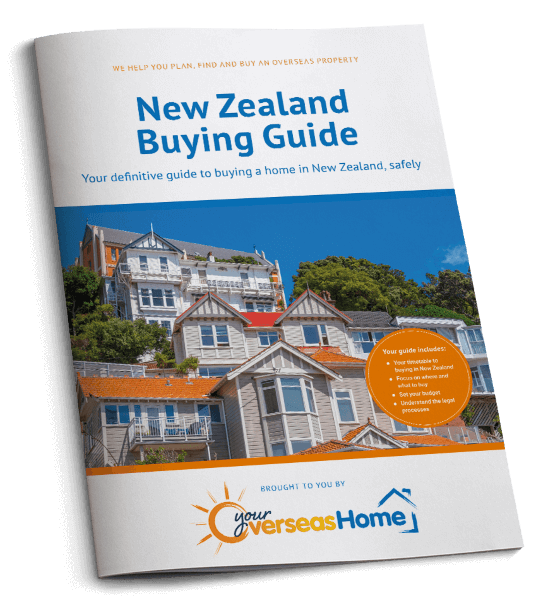 Get all of the key information and advice you need in our online guide to buying a house in New Zealand. You can also download it in PDF format for offline reading or printing. Fill in the form to the right to get your copy.
✔

  Ask the right questions
✔

  Avoid the legal pitfalls
Download your free guide to buying in New Zealand