Exciting times for New Zealand politics as it elects a new Prime Minister. Jacinda Ardern leads a coalition government of Labour and NZ First, supported by the Greens.
If you're following New Zealand politics, you'll know that the country was at a bit of a standstill for four weeks following the recent election, while the Labour Party leader Jacinda Ardern sought coalition partners. This morning those talks were concluded as New Zealand First agreed to go into government with the Labour Party. Ardern becomes New Zealand's third Prime Minister and, at just 37 years old, its youngest.
Jacinda Ardern has become New Zealand's third Prime Minister and, at just 37 years old, its youngest.
When it comes to civic engagement, New Zealand ranks very highly on the OECD Better Life Index, with 77% voter turnout. So if you are moving there and want to join in with the politics (maybe you're moving there in reaction to recent political developments in the UK!), here is what you need to know.
As we look forward to a British winter, now is the time to make serious plans to emigrate. Don't suffer another British winter, download our Emigration Guide today!
New Zealand's major parties
National Party
The National Party is New Zealand's version of the Tories and is led by Bill English. The party's positioning is centre-right, socially conservative with liberal leanings on matters like same-sex marriage and is traditionally the major opponent of the Labour Party. Although the largest party in New Zealand Parliament, with 56 seats, it was unable to form a government.
Labour Party
Much like the UK, Labour are a centre-left, socially progressive party. They are the second largest party in the country, with 46 seats. Jacinda Ardern was appointed the new leader in August and won 14 new seats in the recent election.
Much like the UK, Labour are a centre-left, socially progressive party.
New Zealand First
This centrist, nationalist party, run by Winston Peters prioritises reducing immigration, increasing criminal sentences and buying back former state assets. With nine seats it held the balance of power but came down in the end on the side of Labour. Four of its members will get cabinet roles.
Green Party
The Green Party are the fourth largest party in New Zealand and as you might expect, they are strong left-wing environmentalists who promote progressive social policies. The party is led by James Shaw. They will not take a place in government but will instead support the minority coalition on a "confidence and supply" arrangement.
ACT
ACT New Zealand was the fifth party to win a seat. It's a more right wing party, advocating smaller government, its name deriving from the Association of Consumers and Taxpayers
Maori Party
The Maori Party is run by co-leaders Te Ururoa Flavell and Marama Fox. The party is primarily interested in promoting the rights and interests of the Maori community. It lost its two seats in this election.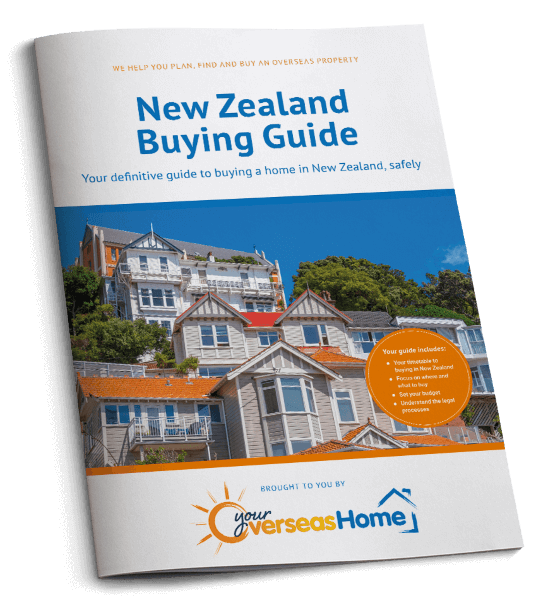 Get all of the key information and advice you need in our online guide to buying a house in New Zealand. You can also download it in PDF format for offline reading or printing. Fill in the form to the right to get your copy.
✔

  Ask the right questions
✔

  Avoid the legal pitfalls
Download your free guide to buying in New Zealand