As well as newly-crowned monarch of the UK, King Charles III is also the head of state in New Zealand. In this article we look at the UK and New Zealand's historic ties and what they might mean for people looking to move there.
The early years
The Maori people are believed to have discovered the two islands of New Zealand around a thousand years ago. The British arrived (at least a hundred years after the Dutch) with Captain James Cook in 1769. The intention of his voyage was to further demonstrate Great Britain's maritime status and bring honour to the Crown through trade and emigration opportunities.
Those trade opportunities flourished, especially with whaling. When the French came on the scene and started sniffing around, the British decided to make matters more formal and in 1833 sent James Busby to the islands to take up permanent residence as a representative of the government. Busby drafted the Declaration of the Independence of New Zealand in 1834 in support of Māori chiefs who were interested in forming their own government. Subsequently, King William IV recognised this and agreed to act as protector for the newly formed state.
Sadly, trade between the UK, Maori and Australia eventually led on to conquest. This reached a head in the 1840s, with the 'New Zealand Wars' which resulted in large parcels of Maori land being given to British settlers, and it became a Crown Colony. In 1907 the state gained dominion status which provided almost complete independence from the British government.
How British emigration to New Zealand began
In 1815 there are reckoned to have been around 200 Europeans in New Zealand, by 1840 around 2,000 and by 1850 there were 22,108, around three quarters being British. By 1870 the non-Maori population reached a quarter of a million.
Even so, unlike Australia, where one route out was simply to be a criminal, it wasn't easy to move to New Zealand. You needed to show you were useful and even God-fearing. The settlement of Christchurch, for example, was led by The Canterbury Association, which subsidised the journey for those such as "Gardeners, Shep[herd]s, Farm Servants, Labourers and Country Mechanics", but they needed a letter of recommendation from their local priest too.
While subsequent population movements have included central European Jews in the 1930s, and other refugees post-1945, it has mainly been the British who moved to New Zealand. However, while in the mid-1970s there were 70,000 people moving to New Zealand, most of them British, in 2017 there were also 70,000 people moving to New Zealand, but only 10% were British.
New Zealand and UK today
Despite it being about as far as we can travel, Britain is the third largest source of tourists to New Zealand. Many, after all, are visiting family.
According to the UK's 2021 Census, around 49,000 New Zealanders lived in England and Wales. That's around 16% fewer than in 2011. However, in July 2022, Boris Johnson and New Zealand Prime MInister Jacinda Ardern signed an agreement to extend the Youth Mobility Scheme and Working Holiday Scheme to include those aged 30 to 35.
Home secretary, Priti Patel said, "Today's improvements to our visa schemes will give even more young Brits and New Zealanders the opportunity to develop their skills, make life-long connections and contribute to their host country."
This agreement will increase the length of time people can stay in each country for up to three years. Under the two schemes, young people from both the UK and New Zealand will benefit from travel and work opportunities.
On the scheme, Jacinda Ardern said, "Kiwis have long advocated for improvements to working holiday visas. We are so pleased to have reached this agreement today. I was one of many Kiwis to enjoy living and working in the UK, and we look forward to offering Brits the same wonderful experience in New Zealand."
Older people moving to New Zealand
For older people, several routes operate for British emigration to New Zealand.
At least part of the pro-Brexit argument was that the UK should reinvigorate its relationship with parts of the world with which it had historic ties. There was certainly a rush post-referendum to move to New Zealand, with 998 applicants on the day after the vote, compared to 109 the day before!
And sure enough, some trade deals did follow too.
Your Visa options today
Today, UK citizens don't need a visa to visit New Zealand but will if they intend to stay longer than 6 months. If you're just visiting (for 6 months or less) you will only need to get a New Zealand Electronic Travel Authority (NZeTA).
Here are some of the most popular visa types in 2023 for British citizens:
Working holiday visa
Essential skills work visa
Fee-paying student visa
Partner and children visa
Investment visa
Working visas
There are quite a few different visas for those who wish to work in New Zealand. We advise you speak with a lawyer to help process your application. If you do intend to work in NZ, it's worth checking whether your occupation is in demand on the Green list. Read more about jobs in demand in New Zealand here. 
Family visas
Family visas are available to those who already have family in New Zealand or if you wish to take family members with you. This includes retired parents, dependents and if you have a partner on another visa. Read up on the various types of family visas here.
Business visas
Should you wish to start or invest in a business in New Zealand, there are a range of options. This includes the Entrepreneur Resident Visa which is for people who have been self-employed in their own business in New Zealand for 6 months, or have operated a business for two years on another visa that allows self-employment. Read more about visas that allow you to start a business. 
Study visas
Should you wish to further your education in New Zealand, the country offers a variety of visa types that allow you to go to school, take courses or complete job-appropriate training. This is common for university students from outside Australasia. Each working holiday visa is specific to your country of origin (where you're currently a tax payer) so we advise visiting the official New Zealand immigration site for an intro to each visa type.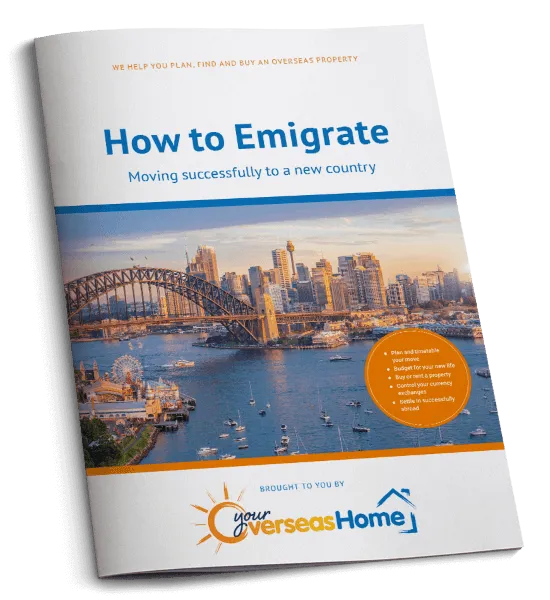 Learn more about Emigration in our free guide, How to Emigrate – it's especially useful for long-haul moves to New Zealand and Australia.