Property prices in New Zealand have been growing steadily in rural areas, while the bigger cities are going through more of a correction. Hastings and Whanganui remain firm favourites among buyers, with demand causing a leap of over 20% in prices. Meanwhile, in the South Island, Dunedin is also seeing a boost in house prices.
New Zealand property prices
According to data in the latest OneRoof-Valocity Report released at the start of September, the average price of New Zealand property is currently NZ$610,000. This amounts to an increase of 4.1 percent in property prices over the course of the last year.
In Auckland, prices have been consistently declining for the past 18 months. Currently, the average price in the city is $965,000, which marks an annual decrease of 3.1 percent. In Wellington, the average cost of property now stands at $765,000 marking an annual increase of 5.5 percent.
In Whanganui, on the south-west coast of the North Island, prices have risen by 26 percent to an average of $265,000.
Down on the South Island, property prices in Christchurch have lowered, with an annual decrease of 1.1 percent. This makes the average price in the South Island city $443,000. Dunedin's property market is seriously hot right now, with an annual increase in prices of 17.1 percent. The average cost of property in the city now sits at $445,600.
Elsewhere in the country, the OneRoof-Valocity Report found that Hastings and Whanganui have the hottest property markets in the country, with both town's experiencing the biggest leap in property prices. In Hastings, the largest city in the North Island's popular Hawke's Bay area, prices have risen by 29.2 percent in the last year to an average price of NZ$500,000. In Whanganui, on the south-west coast of the North Island, prices have risen by 26 percent to an average of $265,000.
Why are these locations proving so popular with buyers? OneRoof's Editor commented, "Hastings and Whanganui are star performers for similar reasons. Both have a large share of relatively attractively priced homes, which has caught the attention of first home buyers and investors alike. However, it is important to put the surges in context. For Whanganui, the lift is coming off a very low base – the median value was $180,000 five years ago – and Hastings is finally catching up to where property values have been pushing in nearby Napier."
Ardern scraps 'KiwiBuild' programme
Last year, Prime Minister Jacinda Ardern launched the Labour Party's flagship KiwiBuild Programme – designed to tackle the New Zealand housing crisis by building 100,000 homes in 10 years. Since its launch, only 258 houses have been completed, which is thousands below the suggested targets. Many of the homes that make up this figure were completed in Wanaka, where unfortunately there is no real market for first time buyers, and as a consequence means that many of the houses that have been completed under the KiwiBuild Scheme now sit empty. Last week, the scheme was scrapped and dubbed 'overly ambitious'.
New Zealand's Housing Minister, Megan Woods, has since revealed the Labour government's new plans, which include $400m funding pledged towards helping low-income families to get on the property market, via shared equity and rent-to-buy schemes. Wood's also revealed that deposits for government-backed mortgages are to be reduced by half to 5 percent, again aimed at assisting low and medium income families.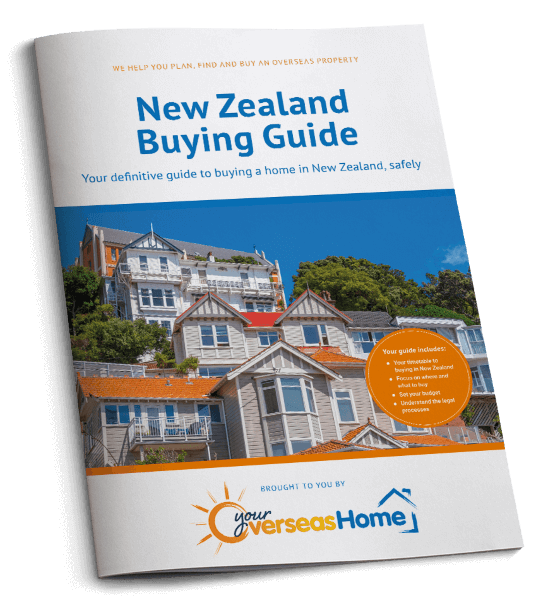 Get all of the key information and advice you need in our online guide to buying a house in New Zealand. You can also download it in PDF format for offline reading or printing. Fill in the form to the right to get your copy.
✔

  Ask the right questions
✔

  Avoid the legal pitfalls
Download your free guide to buying in New Zealand