If you think the UK housing market is a little over-valued, our cousins in New Zealand are having similar concerns. The news suggests, however, that property prices are still on the up, as are tens of thousands of new homes.
The New Zealand Property Institute has announced that the property market is on the rebound [LINK: ] before most of us had even recognised it was slowing! Its latest poll was conducted last month and found that sentiment was much higher than the two previous polls. Property Institute's CEO Ashley Church said: "The number of people predicting an increase in property prices over the next six months is up 5% to 55% since March. Those expecting prices to decrease has dropped 5% from 12% to just 7%". Even in Auckland, which has been predicted to see a market "correction", most analysts are bullish about the market: "While fewer Aucklanders are expecting house prices to increase – significantly more of them are expecting them to stay the same over the next six months…. Only 6% of Aucklanders are expecting house prices to drop".
The Property Institute welcomed an announcement that 34,000 new homes are to be built in Auckland
Like in the UK, the reasons for the high price of property are being laid fair and square at lack of supply, so the Property Institute welcomed an announcement that 34,000 new homes are to be built in Auckland. "Solving the Auckland housing crisis has never been rocket science. We don't need yet more measures to try and curb demand or penalise buyers – we just need to build as many houses as we can, as quickly as possible," said Mr Church.
New Zealand's economic outlook
Last week, the International Monetary Fund (IMF) issued its annual consultation paper on the economy of New Zealand. The report, which was largely positive, stated that the country enjoyed 'broad based momentum' in 2016, fuelled by strong terms of trade, record net migration and low interest rates. The report did, however, issue a couple of warnings that might negatively impact upon the country's strong economy – one being a drop in international trade, and two being the 'booming' housing market.
New Zealand property is expensive, so it's vital to get a good deal on your currency exchange and potentially save thousands of pounds. Click here to get a quote from Smart Currency Exchange.
In its report the IMF recommended introducing new property taxes to offset the risk, stating: "Tax measures related to housing could be considered to reduce incentives for leveraged real estate investments by households. Such measures could help redirect savings to other, potentially more productive, investments and, thereby, support deeper capital markets." New Zealand's Finance Minister, Steven Joyce, said that the IMF report backs up the government's current economic strategy: "The IMF notes that the New Zealand economy is more resilient than in the past, specifically referencing our lower current account deficits than in previous periods of expansion. It also notes that New Zealand is benefiting economically from its current growth in population."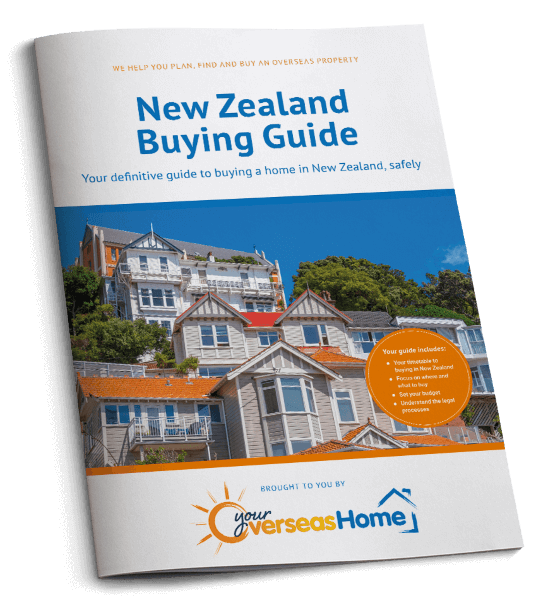 Get all of the key information and advice you need in our online guide to buying a house in New Zealand. You can also download it in PDF format for offline reading or printing. Fill in the form to the right to get your copy.
✔

  Ask the right questions
✔

  Avoid the legal pitfalls
Download your free guide to buying in New Zealand