Before you can get excited about making a life in New Zealand, and all the wonderful perks that come with living in such a beautiful country, you need to figure out how to find a job that matches your go-getting, globe-trotting ambition.
Time to investigate
Understanding the country's job market should be the very first step on your journey towards a life in New Zealand. You need to establish from day one that you will be able to secure a job, as this will influence the next steps you take. For example, your role could well be highly in demand in certain regions of New Zealand. If this is the case, apply for a visa and finding work will be a relatively straightforward process, and you might even be able to get some assistance (financial or otherwise!) from your potential future employer. Your qualifications and professional experience will also determine how eligible you are for a Skilled Migrant Visa.
Take the time to educate yourself on the industries and sectors found in New Zealand, and where the best opportunities are located
It will be a great help if you take the time to educate yourself on the industries and sectors found in New Zealand, and where the best opportunities are located. This knowledge will help you to determine which town or city you need to move to for the best employment opportunities.
Once you've identified a few potential employers, you'll need to get clued up on what they do, who their competitors are, their clients and customers and so on – all the usual stuff you should do before a job interview anyway.
Employers will expect you to have sought out this knowledge. One point worth noting is that a lot of businesses in New Zealand are relatively small, which can make it harder to source background information.
UK qualifications recognised?
If you plan to move to New Zealand under their Skilled Migrant Category, you'll need to have your professional qualifications assessed to ensure they are recognised. First, check Immigration New Zealand's Qualifications Exempt from Assessment list to establish whether your qualifications need to be assessed. Here you can enter your country of origin and qualifications, and discover instantly whether your UK qualifications are sufficient. If your qualification does appear on the list, you won't require further assessment and can commence the job search right away.
It's worth noting that all teachers will have to have their qualifications assessed by the NZQA.
Registering with a professional body
Once you have established whether or not your qualification is recognised, your next step will be to determine whether or not you need to register with a professional body in order to be able to practice. In many cases, securing your Skilled Migrant visa will depend entirely upon being registered with the relevant professional authority, as without it, you won't be allowed to work. You can search for your professional body on the Immigration New Zealand website here.
Searching for opportunities
As so many people emigrate to New Zealand each year, there are a number of fantastic job databases specifically designed to match those hoping to move to the country with opportunities. Make the Careers New Zealand Jobs database your first port of call. Not only will it provide a good indicator of the number of roles, but it will also help you gain a deeper understanding of specific job titles, professions, opportunities, salaries and the different entry-level, or qualification requirements you'll need to source work in your chosen field.
There are also a number of websites designed to match people outside of New Zealand with employers within the country.
Another excellent place to begin your search is with New Zealand's list of accredited employers. The businesses listed (around 500), frequently employ migrants. There are also a number of websites designed to match people outside of New Zealand with employers within the country. Employers listing jobs on these websites have more experience in hiring migrants, and could therefore help to make your move considerably more straightforward if you have skills that they desire. Two to consider are Workhere and Working In.
New Kiwis, is a free resource for migrants. Once you've registered on their database you'll be put in touch with a team member who will take you through the correct processes for finding work within your specific industry. They will also help you with how to format your CV in the preferred Kiwi-style, and how to prepare for interviews.
Industry specific search engines
There are a number of industry specific websites listing jobs within an industry. Here are just a few examples:
Healthcare jobs | Kiwi Health Jobs
Dairy farming jobs | Farm Source jobs
Education jobs | Education Gazette
Engineering jobs | IPENZ job hunt
Crown Research Institute jobs | Science New Zealand
More industry specific websites | Careers NZ
General job websites
The two most popular employment search engines in New Zealand are TradeMe and Seek. Do bear in mind though that many employers listing roles here aren't always open to hiring from outside New Zealand.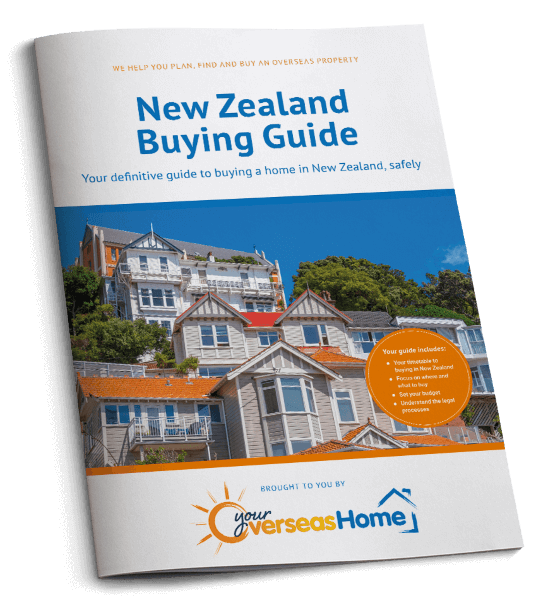 Get all of the key information and advice you need in our online guide to buying a house in New Zealand. You can also download it in PDF format for offline reading or printing. Fill in the form to the right to get your copy.
✔

  Ask the right questions
✔

  Avoid the legal pitfalls
Download your free guide to buying in New Zealand