Today we're looking at findings from a recent report into real estate prices in New Zealand, and considering what might happen to lending restrictions in the next few weeks.
According to the latest data released by Real Estate New Zealand (REINZ), residential property prices across New Zealand rose year-on-year in every region bar two – Auckland and Nelson. The national median property price now stands at $530,000 (£273,000), and signifies an increase of 3.9% over the course of the year.
Residential property prices across New Zealand rose year-on-year in every region bar two – Auckland and Nelson.
Auckland was a different story – median prices actually fell by 3.2% year-on-year to an average price of $850,000 (£436,850). This is the biggest fall in price the Auckland market has experienced since 2010. Nelson, on the South Island, also saw a drop in prices of 6.8%, making the regional average $447,500 (£229,700). This is the biggest drop in prices Nelson has seen since April 2012.
The new REINZ data shows that the current median price for property everywhere in New Zealand, bar Auckland, currently stands at $440,000 (£226,100). This price indicates a yearly growth in property prices of 8.5%.
Across the country, the biggest price increase was seen in New Zealand's Otago region, where prices leapt up by 14.4% to an average of $412,000 (£211,600). Considerable growth of 11.5% was also seen in the Manawatu/ Wanganui region, where property now averages $290,000 (£148,940). Waikato experienced growth of 9.9%, taking the cost of property to an average of $500,000 (£256,740) and the Canterbury region saw growth of 4.7%, to $450,000 (£231,080).
Bindi Norwell, REINZ Chief Executive Officer, commented: 'As we've seen for some, months now, prices across the country have continued to increase, albeit at a slower rate than the increases we've seen in some regions for the last couple of years. Waikato is now the sixth region in the country to have exceeded the half a million dollar mark at least once, something that a few months ago we predicted would happen shortly.'
Norwell put Auckland's price decrease down to a high volume of bargain apartments being sold within the old Auckland City boundary, bringing down the median price for the entire region.
In terms of sales volume, no region saw a year-on-year increase.
In terms of sales volume, no region saw a year-on-year increase, although REINZ did record an increase in the number of properties sold during the month of September 2017 in Gisbourne and Southland.
This stagnation in property sales means many are eagerly awaiting a Reserve Bank's announcement on LVR restrictions and criteria. Four years ago, the Reserve Bank placed some pretty heavy restrictions on banks, making sure that any person wishing to buy property would first need to shell out a hefty deposit. Now that the market has slowed considerably, the Reserve Bank have implied they might be about to lift 'temporary' loan-to-value restrictions within the next few weeks.  LVRs were introduced back in 2013 with the aim of protecting the banks from people defaulting on their mortgages, if the housing market were to take a downward turn. Prices were at an all-time high back then, and that made people nervous.
Since the temporary restrictions were introduced, all borrowers have been required to lay down a deposit of at least 20% of the purchase price of the property. Straightaway this restriction was criticised for penalising first time buyers. Three years later, even tighter restrictions were introduced, aiming to quell the number of property investors from overseas snapping up property in New Zealand.
Wherever you wish to live in New Zealand, knowing how to negotiate for your property should get you a little more house for your money! Download our guide: How to Negotiate Abroad.
In August, then Prime Minister Bill English called for the Reserve Bank to reveal how restrictions are to be relaxed now that the market has slowed down. Just last month, Grant Spencer, Acting Governor of the bank revealed that the Bank was confident property price increases moving forwards would remain modest.
While an announcement is imminent, lifting the restrictions is expected to be a gradual process.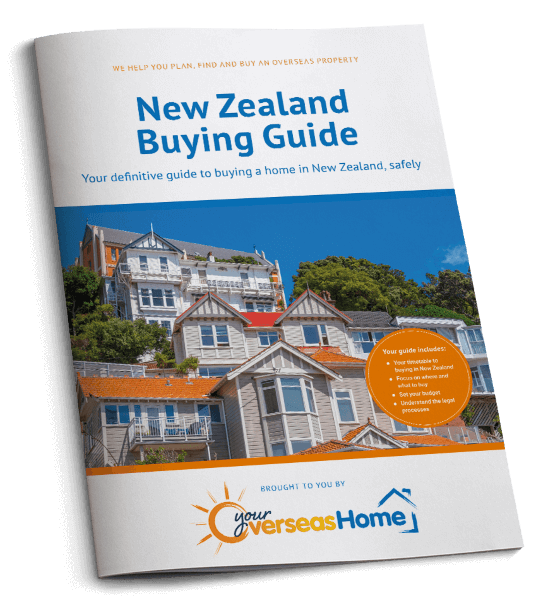 Get all of the key information and advice you need in our online guide to buying a house in New Zealand. You can also download it in PDF format for offline reading or printing. Fill in the form to the right to get your copy.
✔

  Ask the right questions
✔

  Avoid the legal pitfalls
Download your free guide to buying in New Zealand