This week The New Zealand Property Guide takes a look at the country's attitude towards the LGBT community. We find that New Zealand may have been late to take Pride in its gay community, but is making up for lost time.
When deciding to move to another country there are a hundred and one (million) things that you'll need to consider to determine that it is the right place for you. Knowing that New Zealand has some of the best scenery in the whole world is lovely, but it's also vital to consider the outlook and attitudes of the nation too. For anyone with an 'alternative' lifestyle, ensuring you will feel welcome is especially important. Yesterday was International Day Against Homophobia, so we're looking at attitudes towards the lesbian, gay, bisexual and transgender (LGBT) community in New Zealand.
Same-sex partners are accepted as the equivalent of heterosexual couples for immigration purposes.
An overview
Sex between men was only legalised in 1986, but these days New Zealand is one of the most progressive countries in the world when it comes to the LGBT community. The age of consent is the same as for heterosexual relationships, civil unions have been recognised in New Zealand since 2004 and in 2013 New Zealand became the first country in the Oceania region to legalise both same-sex marriage and adoption rights for same sex couples. All discrimination based on sexual orientation has been illegal since 1993 – the same year that gays and lesbians were allowed to serve in the military. Same-sex partners are accepted as the equivalent of heterosexual couples for immigration purposes.
New Zealand's gay scene
Although not as big a scene as some other international destinations, you'll find that most New Zealand locations have LGBT organisations and social networks, such as gaynz.com set up to cater to the community. Auckland once took home the accolade as the 15th gayest city in the world, and here you can expect to find multiple LGBT venues and events. Outside of Auckland, most of New Zealand's bigger towns and cities have at least one or two LGBT pubs and clubs. Each year, Christchurch, Auckland and Wellington host swanky Lesbian Ball events, and there are numerous gay and lesbian festivals held across the country. Pride Weeks are held in Hamilton, Wellington, Tauranga, Christchurch and Dunedin and are usually operated by the local branch of the UniQ, the Queer Students Association at New Zealand Tertiary Institutions, or New Zealand's AIDS Foundation. There is also the Big Gay Out, a free event that takes place in Auckland every February.
For further advice on moving to New Zealand, download the Emigration Guide and start the serious business of planning your escape!
During the Christmas and New Year period summer camps are popular with the LGBT community, including Vinegar Hill in the Manawatu region, Autumn Farm near Tasman Bay, and Uretiti Beach north of Auckland.
Helpful organisations
Should you require further information about life in New Zealand as a member of the LGBT community, there are plenty of organisations to turn to for your answers. Here are just a few:
New Zealand Gay and Lesbian Tourism Association
Pink Pages New Zealand
Queer Resources Aotearoa
Gay Queenstown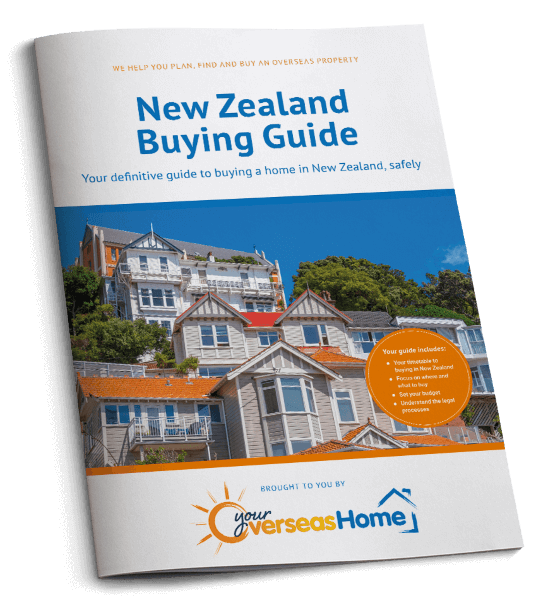 Get all of the key information and advice you need in our online guide to buying a house in New Zealand. You can also download it in PDF format for offline reading or printing. Fill in the form to the right to get your copy.
✔

  Ask the right questions
✔

  Avoid the legal pitfalls
Download your free guide to buying in New Zealand