New Zealand was one of the country's that has acted the fastest in response to the coronavirus outbreak, with Prime Minister, Jacinda Ardern ordering Level Four lockdown when the country had only 238 confirmed cases of COVID-19 and zero fatalities. This swift and strict approach appears to have worked and as of Monday 20th April, the country only has 1,440 confirmed cases.
What is the current situation in New Zealand?
New Zealand Prime Minister, Jacinda Ardern, has been praised for her quick action in flattening the curve of the virus. Back on the 26th March, a level four nationwide lockdown was announced, restricting residents to their homes unless accessing essential services. Under Level Four, all public venues have shut their doors, gatherings have been cancelled, and travel is severely limited. All businesses not deemed 'essential' or 'lifeline utilities' have been closed, as have educational facilities, and people are only allowed outside for safe recreational activity in their local area. Also, international borders have been closed to non-residents since March 19th.
Once restrictions are lifted, you don't want to find yourself at the back of the queue of buyers. Start planning by reading your free Emigration Guide today.
Today, Ardern announced that New Zealand will have one more week of Level Four lockdown and then from April 27th, the country will ease its restrictions down to Level Three.
What does Level Three alert mean?
Under Level Three, New Zealanders will be allowed to go back to work if they are unable to work from home. Additionally, they will be able to order take-out food, and slightly expand their 'bubbles'. Early learning centres and schools up to Year 10 will reopen on April 29th but measures will be put in place to keep classes small and ensure good hygiene. Despite assurances from Chief Medical Officer, Dr Ashley Bloomfield, that children and teens don't become as ill if infected and don't tend to pass the virus on to adults, many are protesting that the government should keep schools closed until the country moves down to at least Level Two alert.
Schools and businesses can use this time to prepare for opening by, for example, receiving deliveries or deep cleaning.
Ardern has urged people to use this additional week within Level Four lockdown to enjoy time with family. Schools and businesses can use the time to prepare for opening by, for example, receiving deliveries or deep cleaning – while maintaining social distancing, of course.
What measures have the government implemented?
Many measures have been introduced to keep the country ticking over. On April 8th, Ardern and Education Minister, Chris Hipkins, announced an NZ$87.7 million distance learning programme. This includes two television channels, one in English and one in Maori, featuring educational content, improved Internet access for all, online educational materials to help parents home school their children, as well as packs of materials and even handheld devices being sent out to homes. On the same day, the Ministry of Foreign Affairs and Trade announced a fund of $4 million to help tackle the economic, health and social impact of the virus.
Last week, on April 14th, the Treasury predicted that it would be possible to keep unemployment under 10 percent if the government provided the necessary financial support. And Finance Minister, Grant Robertson, vowed the government would do all they can to keep this rate below 10 percent. On the same day, Ardern announced a $130 million support package for tertiary students, which included increasing the student loan amount for any course-related costs and support payments for those unable to study online. The following day, it was announced that all government ministers and public sector chief executives, including the Prime Minister and Simon Bridges, the leader of the opposition, would take a 20 percent pay cut in solidarity with the nation. Furthermore, the country also increased minimum wage from $17.70 to $18.90.
How do you safely transfer your money over to New Zealand, without losing out to a sudden drop in exchange rates when you send? Find out in the Property Buyer's Guide to Currency.
How are the nation's spirits?
According to the results of a study conducted by Utting Research, the majority of New Zealanders are 'satisfied' with the government's response to the outbreak. 34 percent said that they were 'unsatisfied' and 19 percent said that they were 'unsure'.
Despite the unprecedented circumstances, in true Kiwi style, the nation has banded together and come up with many an innovative way to keep themselves entertained. For example, COVID bingo has gone viral after being posted on Facebook. Squares are filled with things usually said by Dr Ashley Bloomfield, and viewers tick things off as they go. Incidentally, Bloomfield has achieved cult icon status for his honesty, clarity and calm demeanour. So enamoured are the nation that there has been a petition to make him 'New Zealander of the Year, his face has been emblazoned on luxury hand towels, and a funny song has been penned in his honour.
How has the property market been affected?
For the last six to nine months, New Zealand's property market has been enjoying an upturn. All 16 of New Zealand's major cities have experienced quarterly growth for four months in a row. In March, CoreLogic released their House Price index, which showed that the price of New Zealand property increased by 0.8 percent over the course of March. This brought the average cost of property to $728,276, indicating an increase of 6.1 percent from March 2019, and marking the fastest rate of annual growth since August 2017.
However, with buyers and sellers all in lockdown and viewings cancelled, New Zealand's property market has effectively been placed on hold for the entire month of April – and the market is likely to feel the effects for the rest of the year. Shortage of supply is expected to be a problem, with sellers deciding to stay put until they can get a clearer idea of what the future might hold.
General Manager of Quotable Value Ltd, David Nagel, stated that while things may take a while to re-stabilise: "What we do know is there will still be a property market. There will still be sellers, although likely only a fraction of what we're used to. And there will still be buyers that have the means and confidence to purchase property."
"What's most likely is we will see transaction volumes drop from pre-lockdown levels. House listings will dry up with only those having to sell, for work or financial reasons, wanting to enter an uncertain market".
In other words, buyers will likely dominate the market – but it will be a case of making sure you're at the front of the queue once pent-up demand is released. Start planning your move by downloading your free guide below.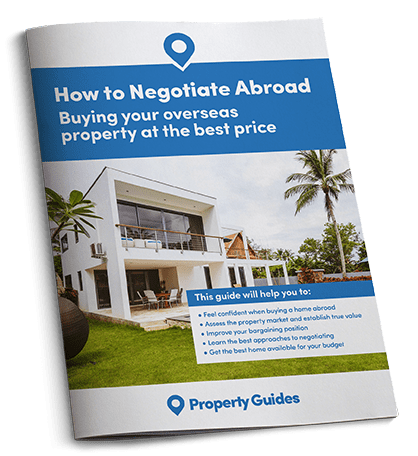 The Property Buyer's Guide to Currency will help you:
✔

  Understand the currency markets
✔

  Protect your property budget
✔

  Use a Currency Specialist
✔

  Learn from other overseas property buyers
Download the Property Buyer's Guide to Currency