When you move to a new country, it can take a while to establish where to find what you need to furnish your new property. Today we provide some options so that you'll know where to start.
Picture the scene – you're standing in your attic, head in hands, wondering how you'll ever figure out what you should ship to New Zealand and what you should leave behind. It's a conundrum that we hear from our readers time and time again. Although it can be tempting to chuck everything out and vow to start again once you arrive in New Zealand – this can actually cost more than it would to ship the items you have already. To help talk you down from the attic, today we take a look at what you should consider shipping to New Zealand, and the best places to furnish your home when you arrive.
What can you take with you?
Before you give everything to charity, it's important to understand what makes sense to transport, and what you should leave behind. You'll find that New Zealand is a little more expensive than the UK when it comes to furnishing your home, and buying your white goods and electronics. So, first let's take a look at what you can and can't take.
Before you give everything to charity, it's important to understand what makes sense to transport and what you should leave behind.
Electrical items
New Zealand runs on the same electrical voltage as the UK – however, we use 13 amps here and the NZ maximum is 10. This means that before you make any decisions, you'll need to check the outage of all of your electrical items. Anything that requires more than 10 amps it is probably wiser to replace upon arrival. Anything that says 2400W (2.4kW) or less, or 10A should be fine.
If this doesn't mean anything to you – as a general rule, the majority of your standard electronics will exceed this 2.4kW of power. This will include toasters, hairdryers, lamps and kettles – anything that generates heat. Check these items carefully before you decide that they're worth shipping, as they could prove defunct upon arrival.
Larger white goods – washing machines, tumble dryers, microwaves and so on – should all be fine. Yes, it might be worth taking your fridge to New Zealand, weird though that may sound, so it is worth checking the price with your removal company. If you have a modern TV, it's likely that it'll be compatible with the system used in New Zealand. To make sure, you should check that it can support PAL B/G – if not, it might not be able to support sound. It is possible that a Sky or Freeview box will fix this problem.
Where to find the bargains
Target NZ
For those bargain items that you don't necessarily want to splurge on, you can't really go wrong with Target NZ. This is a great place to stock up on items like towels, cutlery, laundry baskets and so on. You can snap up a king-size duvet cover and pillowcase set for NZD$89 (£52) and even bigger items like bookcases starting at $139.
Big Save
Big Save is another option for those hoping to keep costs down. Double beds start from around $600 (£350) and a dining table and four chairs from $650.
IFurniture
IFurniture has stores in Auckland, Christchurch and Hamilton but you are also able to buy items online – and there are some real bargains to be found, especially when they're holding one of their flash sales. Designs are typically quite modern. Desks start from $60 and go up to $1,169.
Furniture City
Furniture City is another good value option, which offers some basic items and slightly nicer collection pieces. You can furnish the kids room with bunk beds from $600 or treat yourself to one of their coffee tables that start at around $200 and range up to $700.
Appliances
If you do decide to leave those electronics at home and start afresh, you can snap up relatively affordable appliances at Appliance Shed. This is just the spot to buy blenders, hairdryers, microwaves, dishwashers, toasters, slow cookers, and everything in between.
Harvey Norman
Popular department store, Harvey Norman is another useful spot for furnishing your home. They stock everything from beds, coffee tables and bedside units, to rugs, cushions and towel sets. This is also a good spot to snap up a set of saucepans and to replace any appliances that you decided to leave back in the UK. Dishwashers start from $1,597.
Farmers
If you're on the hunt for gadgets for the kitchen or bathroom, and those all-important white goods, pop Farmers on your to-do list. Their prices are competitive, they often have fantastic sales on and you can buy a fridge at the same time as your bathroom scales.
If you've got a little extra cash to splash and are intent on finding items that will go the distance no matter how many dinner parties you hold, check out Danske Mobler
Danske Mobler
If you've got a little extra cash to splash and are intent on finding items that will go the distance no matter how many dinner parties you hold, check out Danske Mobler. The stores, which you'll find all across the country and which ship to your door, have every room of your house covered. Whether it's a living room suite you're after, an office equipped to start your new business or outdoor furniture just perfect for entertaining, Danske Mobler has beautifully designed pieces to suit all tastes. For a large corner suite sofa, you can expect to pay around $4,300 (£2,500) and for a dining table prices start from around $1,359 but sneak up to $4,400. It's worth keeping your eyes out for sales as discounts can be significant!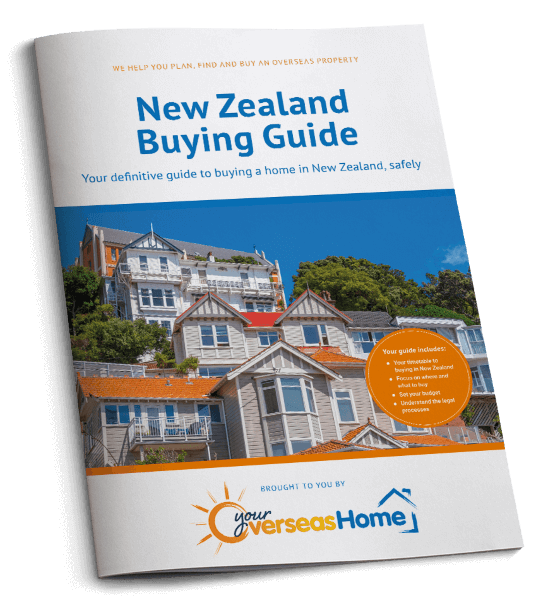 Get all of the key information and advice you need in our online guide to buying a house in New Zealand. You can also download it in PDF format for offline reading or printing. Fill in the form to the right to get your copy.
✔

  Ask the right questions
✔

  Avoid the legal pitfalls
Download your free guide to buying in New Zealand