Today we discuss how New Zealanders celebrate Easter so you'll know what to expect this time next year.
All of us here at the New Zealand Buying Guide hope that you had a wonderful Easter weekend, full of chocolate eggs and the roast dinner of your dreams. Perhaps over the long weekend, as the sun battled to come out, you wondered whether you might have made the move to New Zealand by this time next year. If so, you may have also pondered how the Kiwis like to celebrate this time of year, and whether it's done with quite the same gusto! Today, to clue you up on how New Zealanders celebrate Easter, we're providing the lowdown. Grab yourself that last Easter egg and read on…
Easter in New Zealand isn't actually too dissimilar to in the UK
Do Kiwis celebrate Easter?
First things first, New Zealanders do celebrate Easter, and most importantly they also celebrate it with four days off work just like us Brits. Phew!
Although Easter is traditionally a big event in the Christian calendar, over the last few years, New Zealand has become more and more secular, which means that Easter celebrations tend to be less about the resurrection of Jesus, and more about chocolate bunnies and Easter egg hunts! According to the 2013 census, only 55% of the New Zealand population said that they belonged to the Christian faiths, including Catholic, Anglican and Presbyterian.
A typical Kiwi Easter
Easter in New Zealand isn't actually too dissimilar to in the UK. Firstly, your children will have just finished Term One of their school year (which usually runs from January 30th – April 13th), and will be enjoying two and a half weeks holiday. As Easter takes place during this holiday, many Kiwi families decide to enjoy a little getaway – usually to the beach or into the countryside. It's worth noting that Easter falls in the autumn in New Zealand, which means the celebrations of springtime that we see in the Northern hemisphere are completely out the window. This certainly doesn't deter folk – you can still expect to see daffodils, hot cross buns, Easter eggs, rabbits, baby chicks… it doesn't matter if these Easter symbols are factually incorrect – they enjoy it all the same!
Easter Sunday itself is usually spent with friends and family, but some may attempt to tackle those DIY or gardening jobs that they've been putting off. Most businesses will shut down completely on Good Friday and Easter Sunday, as it is illegal to be open on these days.
If you're looking to entertain the little ones, you'll be pleased to hear that all the traditional Easter activities take place in New Zealand too. Egg hunts are popular, as are painting eggs and making Easter bonnets. There will be church services taking place throughout the weekend, but you could also consider an Easter play – an alternative to church that helps your children to understand the story behind the celebration.
Should you be located in Auckland, you may want to check out the Royal Easter Show, which is held annually over the Easter weekend and has carnival stalls, fairground rides, egg hunts and all the typical fairground food you can possibly stomach.
Easter grub
Of course the most traditional Easter meal consists of a roast leg of lamb, served with all the usual trimmings. Although the weather can be a little bit cold at this time of year, many Kiwis do persevere with barbeques as it's the last long weekend for a while. If invited to a barbeque or hosting your own, you can't go wrong with classic meaty fare – burgers, sausages, steak, and so on.
New Zealand supermarket, Countdown, has estimated that this year a whopping 12.5 million hot cross buns will have been eaten by the end of Easter!
In terms of what sweet treats you get to enjoy, hot cross buns are right up there – in fact, New Zealand supermarket, Countdown, has estimated that this year a whopping 12.5 million hot cross buns will have been eaten by the end of Easter! That's 2.8 buns for every New Zealander. Although traditional Easter eggs and chocolate bunnies are popular, the most loved chocolate egg with New Zealanders is their marshmallow eggs – squishy marshmallow covered in Cadbury's milk chocolate. Countdown has estimated that this Easter New Zealanders will put away the equivalent of 135 Toyota Corolla cars-worth of marshmallow eggs!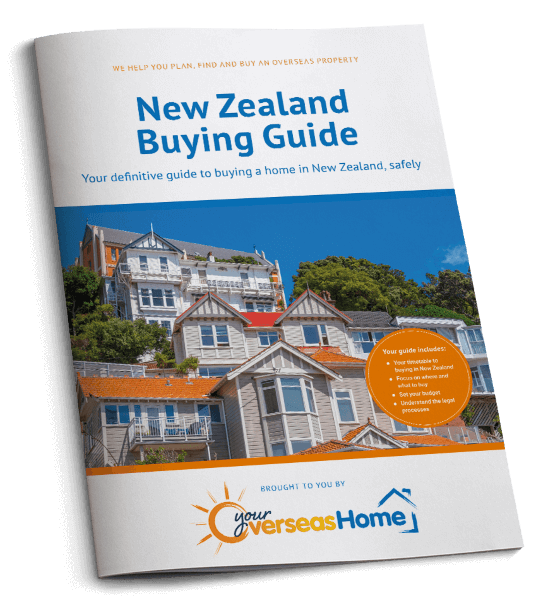 Get all of the key information and advice you need in our online guide to buying a house in New Zealand. You can also download it in PDF format for offline reading or printing. Fill in the form to the right to get your copy.
✔

  Ask the right questions
✔

  Avoid the legal pitfalls
Download your free guide to buying in New Zealand