As we know, the disruption to travel caused by the COVID-19 pandemic is continuing this autumn.
So, here are the facts as we understand them, and as they exist on the 4th September 2020 if you are considering travel to, or from, Ireland. Please also see the link to the current UK guidance and Irish Guidance relating to COVID-19.
Currently, Ireland is exempt from the list of countries to which the UK government recommends you not travel. However, border restrictions apply in Ireland.
Can I visit Ireland legally?
Yes, you can visit Ireland legally, however all travellers entering Ireland from abroad (apart from Northern Ireland and countries on Ireland's 'Green List') have to self-isolate for 14 days (remain in a single location and restrict their contact with others).
Visitors to Ireland must complete a Public Health Passenger Location Form before they arrive in Ireland so that they can be contacted by the authorities if necessary.
You can find full details of Ireland's rules here.
Get your free Buying Guide to find out everything you need to know about moving to Ireland.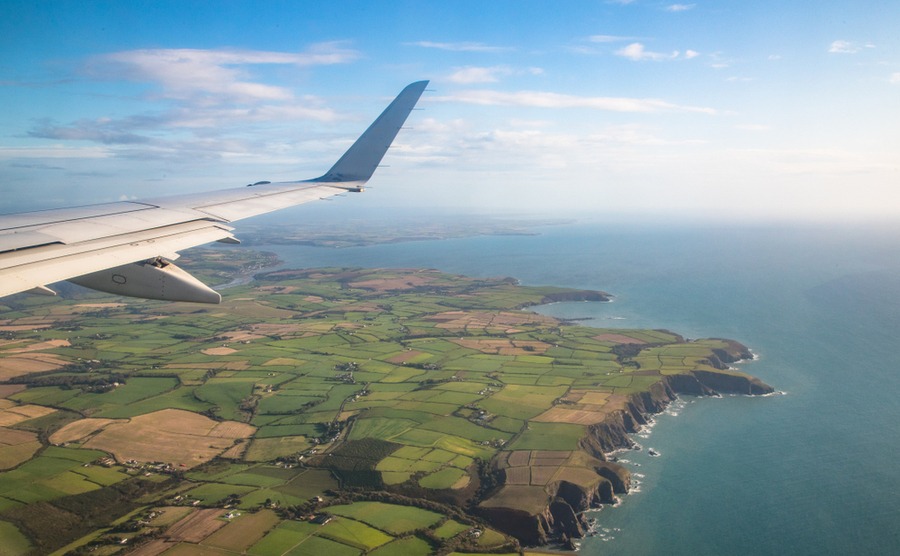 Will I need to quarantine when I get there?
Yes, unless you are coming into Ireland from Northern Ireland or one of the countries on the Green List, you will need to self-isolate for 14 days.
Will I need to quarantine when I return?
At present, you will not have to quarantine when you return.
Looking at current infection rates, how likely is it that the UK government will impose a quarantine?
The number of cases of COVID-19 has increased recently. You can monitor COVID-19 cases in Ireland here. On this basis, we are not certain whether a quarantine will be established in the near future.
Are flights still going?
Yes, there are still flights operating to Ireland, with prices starting from around £20 return.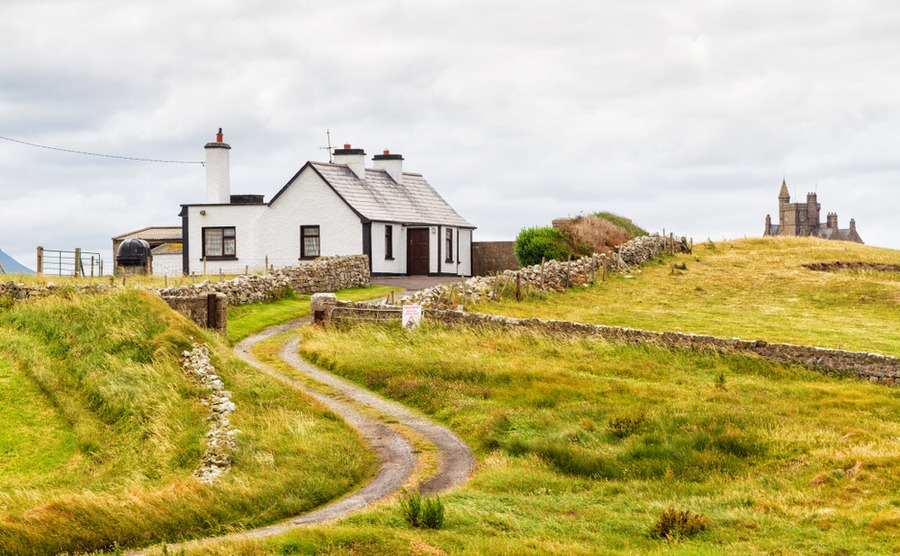 If I'm buying property, what can I do in Ireland – e.g. viewing properties? Seeing a lawyer?
During the 14-day self-isolation period, in our view, you wouldn't be able to view properties or see a lawyer for that purpose. You can read about the restrictions here.
If you're concerned about exchange rate movements when buying abroad, discover in detail how to control the risk with the Property Buyer's Guide to Currency, written by our partner Smart Currency Exchange.
What are the prospects for property prices in Ireland, post-COVID-19?
House prices dropped during the early phase of the pandemic, but have recently bounced back according to this article in the Irish Times. They expect housing prices to be flat or show slight declines over the year but warn that the effect of the pandemic on the property market could have a 'slow burn' negative effect.
What are the prospects for further restrictions and lockdowns in Ireland?
As with all countries, it's possible that if there is a second wave of COVID-19 infections in Ireland that it will close its borders.