A smooth transition to a new school can 'make or break' your move to Canada. So it is vital to be prepared and know what you can expect from the Canadian school system.
Finding a good school is a major step on the road to a successful move to Canada, for both you and your children. Being prepared and thoroughly informed on the process will take the stress out of the situation and allow the kids to focus on growing and learning from the exciting journey that is starting a new life in Canada.
The Canadian school system consists of both publically funded and private schools. Attendance is mandatory from ages 5 through to 18, which are given the names kindergarten, then grade one through to grade 12.
Whenever you arrive in Canada your children will be welcomed into school.
How good are Canadian schools?
Canadian state schools are provincially run and depending on which province you move to you may see some differences. However, the standards across Canada are consistently high and Canada's education system is regularly ranked among the best in the world. According to the OECD's "PISA" rankings of student attainment, Canadian children are among the top ten best educated in the world on every level: maths, science and reading. Indeed for reading, Canadian kids are 2nd equal in the world.
Private schools can also be found in every province, and some offer programmes tailored for international students.
What to expect from Canadian schools
Schooling starts with elementary school, joining a 'kindergarten' class at age five (or four if the birthday falls at a certain time). Children enter grade one at six years of age, then move onto junior high in 7th grade and senior high in 10th grade. Once the student has reached the age of 18 they graduate from high school and a large percentage will go on to attend university or college.
As in the UK, the school year runs from September through to the following July. Some schools include a January intake, but whenever you arrive in Canada your children will be welcomed into school.
Lessons are in English, except in the province of Quebec, where they may be in French.
The culture
The Canadian teaching style is similar to that found in the UK, but you may find Canadian schools to be slightly more relaxed academically. Many expats have found this somewhat laid back approach welcome, resulting in children finding school less stressful compared to their time in the UK.
You may also notice some differences when it comes to extracurricular activities. In every province there are many sporting activities and clubs for children, of any age. However, these activities are generally run by community associations and not schools, this can often result in more parental involvement in terms of time spent travelling to/from games. You may also find yourself volunteering to be the new head coach of your kid's 'soccer' team!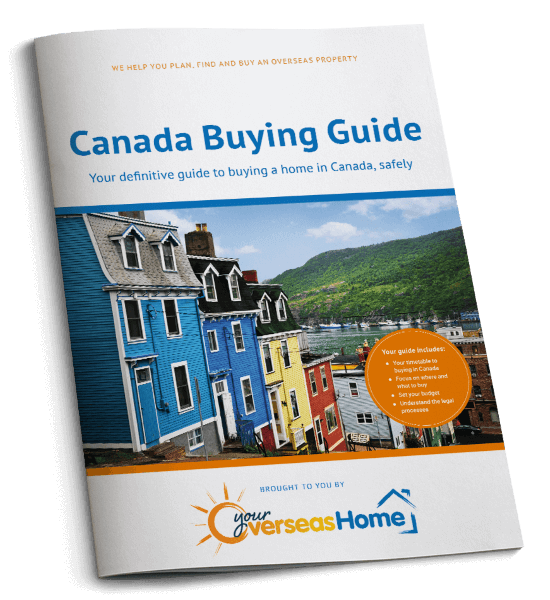 The Canada Buying Guide takes you through each stage of the property buying process, with practical recommendations from our experts who have been through the process themselves. The guide will help you to:
✔

  Ask the right questions
✔

  Avoid the legal pitfalls
Download your free guide to buying in Canada