Many overseas property buyers who move to Canada say how the stunning nature and pristine environment – or just the change from 'same old, same old' back home – encourages them to try out new hobbies. And, with this being one of the best ways to integrate yourself into the local community, it really is a win-win for overseas property buyers. What, then, are some of the most popular hobbies in Canada?
Ice-hockey
We couldn't start this list with anything other than Canada's national sport, normally just called hockey over here. You might not be actually playing yourself, but, as a spectator sport, it's one of the most popular in the country. There are currently seven Canadian teams in the NHL, or National Hockey League, which attracts a viewership of around 1.5 million Canadians on television. Ice hockey also has the highest level of youth participation in sports in Canada – so if you're moving with children, you might find your kids pick up a new hobby in Canada too!
There are currently seven Canadian teams in the NHL, or National Hockey League, which attracts a viewership of around 1.5 million Canadians on television.
Lacrosse
Canada's official summer sport was first played by various First Nations. Of course, it's a familiar one to many Brits too, so you may well just be picking up where you left off. Most Canadian schools will have a team, too, if your children want to join in. The Canadian Lacrosse Association is over 150 years old, sharing the same birthday as Canada itself.
Kayaking
Canada has a number of top destinations for kayaking, with absolutely stunning scenery. Imagine paddling down the Churchill River alongside Beluga whales or through the temperate rainforest of Haida Gwaii in British Columbia. There are any number of private instructors around the country, and you can expect to pay around $85 a day in metropolitan areas.
Ready to start viewing some houses? Our Viewing Trip Guide covers the key points to look out for.
Skiing
Canada is one of the premiere destinations for skiing in the world. Lake Louise and the surrounding Banff National Park are famous for the sport, especially around Whistler. The guaranteed snow, pristine landscape and simply stunning views don't hurt, either. What a lot of people don't realise, however, is that there are also excellent ski resorts within easy reach of the major cities. Vancouver, for example, has twelve ski stations in its surroundings, including Grouse Mountain. Mount Marble, in Newfoundland, is another well known example.
Hiking
The untouched Canadian wilderness is calling out to be explored – and some of it really will take your breath away. Perhaps the most famous route in Canada is the Great Trail, a mind-boggling 15,000-mile long path. As The Guardian notes, if you chopped it up into day walks, you'd have enough to do for two years. It's not just the scenery, either – you might also see some local wildlife, from beavers to moose and marmots.
Moving to Canada
If you're looking to move to Canada and enjoy the healthy, active lifestyle of this beautiful country, don't miss your free buying guide below. And, if you have any questions, don't hesitate to give us a ring in the London-based Resource Centre on +44(0)20 7898 0549. You can also email us on [email protected]. Good luck with your move!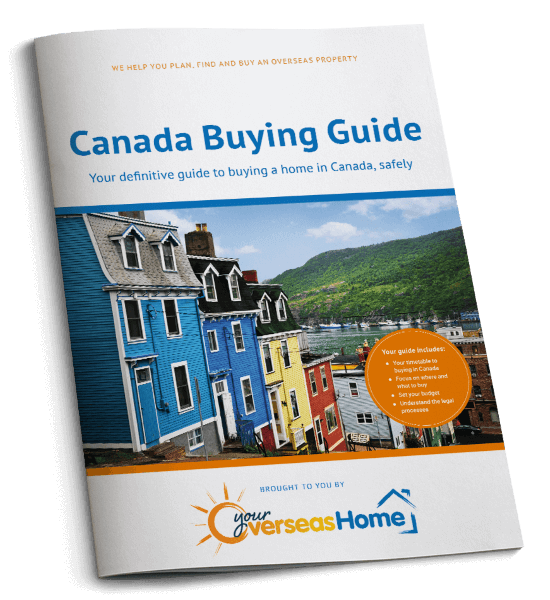 The Canada Buying Guide takes you through each stage of the property buying process, with practical recommendations from our experts who have been through the process themselves. The guide will help you to:
✔

  Ask the right questions
✔

  Avoid the legal pitfalls
Download your free guide to buying in Canada