Since Justin Trudeau's Liberal Party took office over a year ago, the immigration system has seen numerous changes, all of which should make immigrating to Canada quicker and easier than ever.      
In the run up to the 2015 Canadian General Election, reforming the immigration systems was a key talking point for the Liberal Party. After an easy victory, they soon set about reforming and improving the various immigration programmes, while shortening the excruciatingly long application processing times that used to be common.
Fast-forward to a year later and we have seen numerous changes. These include the doubling of slots for parents/grandparents of Canadian citizens, and overturning a controversial bill that made dual citizens vulnerable to having their Canadian citizenship revoked should they commit certain offences or prohibited acts, which effectively created two classes of Canadian citizen.
Improvements to Family Class Programme
To make the reuniting of families even easier, the Canadian Federal Immigration Minister, John McCallum, recently announced the processing time for spousal or common law applications to be reduced to 12 months. Currently the average wait is 24 months. Mr McCallum made a point of noting that the new times would be in effect for any applications that have already been submitted, as well as new applications.
Thanks to the streamlined process the Canadian government expects to welcome 64,000 new permanent residents in 2017 who are spouses or common law partners, or children of Canadian residents/citizens. Even with the decreased processing times McCallum also stressed that the same criminality and health screening will take place. The immigration department has additional funding and resources to effect the changes.
The Canadian government expects to welcome 64,000 new permanent residents in 2017
Changes to the Express Entry System
It was a busy month for Immigration, Refugees and Citizenship Canada (IRCC), which also announced changes to job offer duration requirements affecting candidates in the express entry system. In the express entry system, points are awarded for various aspects of an individual's application such as education and work experience, and those candidates with a high score are fast-tracked.
Having an offer of employment adds a significant number of points to an application, but before now the guidelines were a little unclear. This update will see a change in the requirements from having a job offer of an "indeterminate" length to "at least one year in duration" – it is hoped this will make the process fairer, while addressing perceived disadvantages in the old system.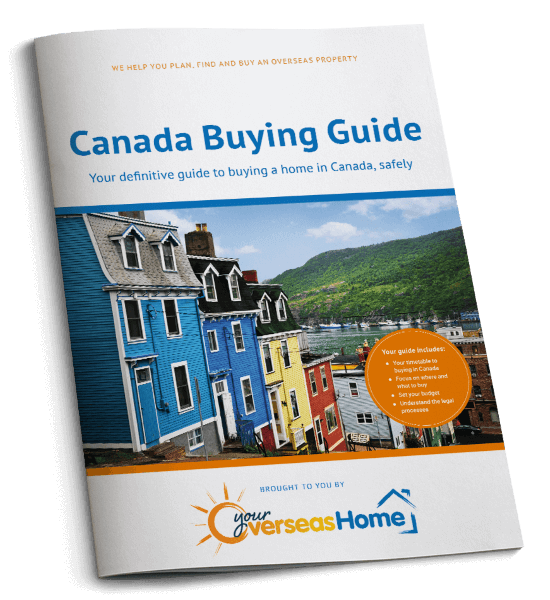 The Canada Buying Guide takes you through each stage of the property buying process, with practical recommendations from our experts who have been through the process themselves. The guide will help you to:
✔

  Ask the right questions
✔

  Avoid the legal pitfalls
Download your free guide to buying in Canada