Canada is one of the most advanced countries in the world in terms of lesbian, gay, bisexual and transgender rights.
Famous gay and lesbian celebrities include the singers KD Lang and Rufus Wainwright, and the husband of Elton John, David Furnish. The gay cowboy movie Brokeback Mountain was filmed here, in southern Alberta. Canada has such a progressive outlook when it comes to attitudes to gay people and LGBT rights, that when a newspaper reported that Prime Minister Justin Trudeau was going to do a nude photoshoot for a gay magazine, there was only a ripple of surprise before it was exposed as an April Fool's joke.
The recent decades in Canada have seen major strides towards LGBT acceptance and equality and Canada is widely considered to be a world leader in terms of LGBT rights. For example, same sex marriage was legalised back in 2005 – Canada was actually the fourth country worldwide to take this step towards legal equality. There are also anti-discrimination laws that protect the rights of the Canadian LGBT community and various other steps forward have been made in terms of healthcare, and same sex couples having the right to adopt.
Neighbourhoods
In both Toronto and Vancouver there are neighbourhoods that have become particularly popular with gay-orientated bars, restaurants and shops. In Toronto the Gay Village, or "The Village" as it is known, is a hotspot full of energy, passion and opportunity and is actually Canada's largest gay community.
Not to be outdone by its perennial rival, Vancouver also boasts a vibrant gay neighbourhood called Davie Village. Located in downtown Vancouver's West End, Davie Village is internationally known as a cultural hub with amazing nightlife, as well as ample people watching opportunities during the day. Ottawa and Montreal also have gay neighbourhoods.
"The Village" as it is known, is a hot spot full of energy, passion and opportunity]
Pride in Canada
From coast to coast, annual Pride celebrations are held in Canada, usually in the summer. Pride festivals celebrate Canada's diverse community and usually culminate in a parade. In Toronto, Pride takes the form of a ten-day event that is one of the world's largest organised gay Pride festivals. As you may imagine, The Village in Toronto, and Davie Village in Vancouver, become the centre for the festivities and people from all walks of life flock to enjoy the parades and music the Pride festivals provide.
HIV immigration
Another piece of good news is that Canada does not automatically bar would-be immigrants with HIV. Moving to Canada does require a medical, and to pass, immigrants must not have a disease that is a danger to public health or safety, or is likely to cause excessive demand on the Canadian health service. HIV is not seen as a risk to the former, but could fall foul of the latter, if medical costs are likely to cost more than $3,000 per year. Where the HIV immigrant is being sponsored by family, this is less of a problem. You can read more about how to be accepted into Canada with HIV here.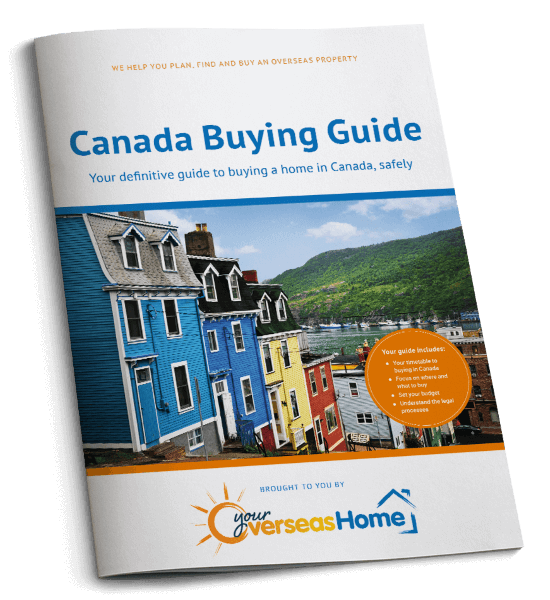 The Canada Buying Guide takes you through each stage of the property buying process, with practical recommendations from our experts who have been through the process themselves. The guide will help you to:
✔

  Ask the right questions
✔

  Avoid the legal pitfalls
Download your free guide to buying in Canada