Whether it is a short fact-finding mission, or the one-way ticket as you embark on your new life in Canada, one thing is certain – you'll need to fly in order to get to Canada this winter.
For those planning a flight to Canada, either as part of a reconnaissance mission as you plan a future move, or for the move itself, there are many considerations. For a start, you'll want to compare the cost of different airlines and check timings to see if you really need to fly at peak time.
WestJet now flies from six major Canadian cities to London Gatwick
Airlines serving Canada
Traditionally there have been two big companies dominating the UK to Canada market: British Airways and Air Canada. When comparing flights online you may notice seats available on other airlines, such as Lufthansa, but once you complete the booking you will see that they are just a partner of the BA or Air Canada and you will be on the same flight as if you went direct to those two companies. However, that is not to say it is always cheaper to go directly to the source, sometimes these third parties can actually be cheaper.
As of 2016 there was another player entering the market. Calgary-based WestJet now flies from six major Canadian cities to London Gatwick. WestJet has historically operated in the budget end of domestic Canadian flights and its trans-Atlantic offerings may be cost effective, but the level of service is not as good as you will find with BA and Air Canada.
Finding a bargain
As Canada is a year round destination you will not necessarily find cheaper rates over the winter months. In fact due to ski season, and the usual Christmas peak, winter can actually be one of the most expensive times to fly.
However, there are some steps you can take to keep the cost down. Friday/weekend flights, for example, are always in demand and are therefore expensive. If your schedule allows, plan on taking a midweek flight, you should see a significant drop in the price. Also, there is often a premium attached to direct flights. Sure, we all enjoy the convenience of flying direct to our destination, but if you add in a connection you could find some cheaper options open up. Often these flights will stop off at a US hub. Note: for a US layover, no matter how short, you will have to collect your hold luggage and check it in again for the final leg of the journey.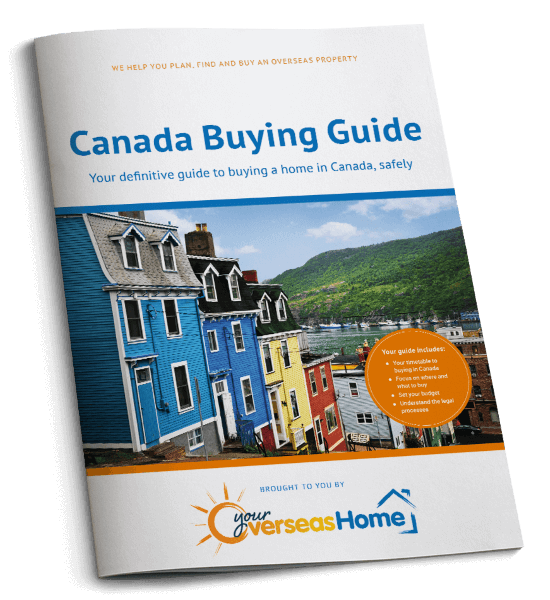 The Canada Buying Guide takes you through each stage of the property buying process, with practical recommendations from our experts who have been through the process themselves. The guide will help you to:
✔

  Ask the right questions
✔

  Avoid the legal pitfalls
Download your free guide to buying in Canada