If you're heading to Canada, what will you pay for a loaf of bread, an iPad, a one-way ticket across Vancouver? We sent our Canadian writer out to the shops.
The prices listed below were taken in Vancouver, British Columbia, last weekend. Traditionally Vancouver is considered an expensive city to live in, but there is great infrastructure and some costs, such as groceries, are fairly low compared to more remote locations where it is harder to deliver produce to. Overall Vancouver provides a good yard stick that you can use for guidance regardless of where you choose to settle.
The sales tax is added when you check out
Beware! While we have put prices inclusive of applicable taxes, the sticker price you see on items in stores and online is exclusive of tax. The sales tax is added when you check out. This includes the Government Sales Tax (GST) which is 5% on all purchases, and the Provincial Sales Tax (PST) of 7%, which is only applicable to purchase where no exemption applies. Day to day groceries are PST exempt.
With currencies fluctuating so rapidly right now, we'll let you work out the exchange rate. When you're making the move, however, we recommend you speak to Smart Currency Exchange, ranked highest on Trustpilot for money transfer and currency exchange
In terms of trends the past year has seen a steady rise in most costs just down to inflation. However, there are a few utilities, notably car insurance and electricity that have increased at a rate higher than inflation. Further, the non-privatized car insurance cost is likely to increase again over the next 12 months, by as much as 10%.
Grocery basket in the average supermarket
Loaf of bread
$3.50
Save-On Foods
12 medium eggs
$5.50
Save-On Foods
2 pints of milk
$4
Save-On Foods
1kg of apples
$5
Save-On Foods
1kg bananas
$4
Save-On Foods
500g tomatoes
$3.50
Save-On Foods
500g cheese
$8
Save-On Foods
500g chicken
$9.50
Save-On Foods
500g beef
$11.50
Save-On Foods
500g fresh fish
$12
Save-On Foods
1kg potatoes
$3.50
Save-On Foods
500g pasta
$4
Save-On Foods
500g standard cornflakes
$8
Save-On Foods
40g chocolate bar
$2.09
Save-On Foods
200g Instant coffee
$9
Save-On Foods

20

80 teabags
$7
Save-On Foods
Bottle of red wine*
$17
Govt. Liquor Store
Domestic beer (6 x 330ml cans)*
$13
Govt. Liquor Store
1.75l Coca-Cola
$3
Save-On Foods
500ml washing up liquid
$3.50
Save-On Foods
100ml toothpaste
$3.50
Save-On Foods
40 wash laundry detergent
$11
Save-On Foods
12 x 400g dog food
$27
Bosley's Pet Store
iPad (32gb, Wifi)
$503
Apple Pacific Centre
In most Canadian provinces alcohol is not sold in supermarkets, therefore the cost of beer and wine was recorded in a government run Liquor store.
Home costs – comparing a two bedroom apartment (per month)
| | | |
| --- | --- | --- |
| Electricity | $67.50 | BC Hydro |
| Internet | $60 | Shaw |
| Gas | $25 | Fortis BC |
| Mobile phone tariff | $70 | Rogers |
| TV licence | No charge! | n/a |
Transport
| | | |
| --- | --- | --- |
| 1 litre petrol | $1.44 | Huskey Gas Station |
| 1 litre diesel | $1.34 | Huskey Gas Station |
| One way train ticket in large town | $2.75 | BC Transit |
| Monthly train pass in large town | $105 | BC Transit |
| Taxi starting tariff | $3.50 | Yellow Cab Vancouver |
| Taxi km/mile tariff in large town | $2.50 | Yellow Cab Vancouver |
Social
| | |
| --- | --- |
| Three course set meal | $50 |
| Glass of white wine | $10 |
| Bottle of beer | $7 |
| Cup of coffee | $3 |
| Cinema ticket | $17 |
| Gym membership (monthly) | $90 |
Insurance (per month)
| | |
| --- | --- |
| Property (for property outlined above) | $60 |
| Car (for the average five door hatchback) | $175 |
| Health (a family of four in general well health, and a retired couple) | Free for residents |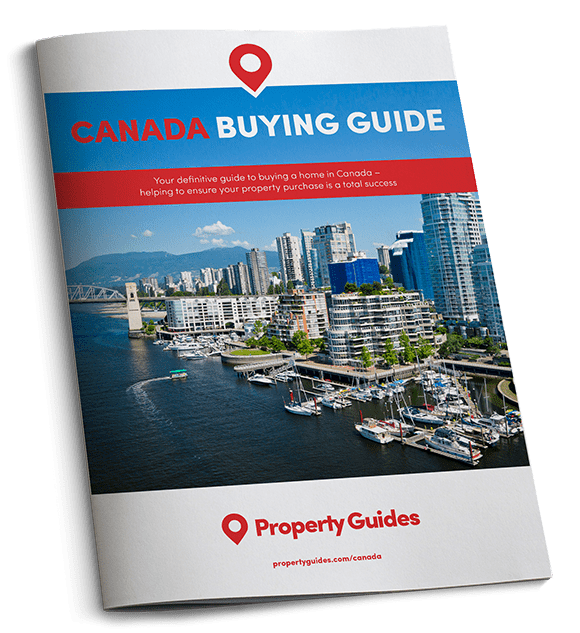 The Canada Buying Guide takes you through each stage of the property buying process, with practical recommendations from our experts who have been through the process themselves. The guide will help you to:
✔

  Ask the right questions
✔

  Avoid the legal pitfalls
Download your free guide to buying in Canada