If you're relocating to Canada permanently, you'll need to either ship your belongings or buy new in Canada. Shipping your possessions from the UK to Canada is a viable option, and you will not have to pay duty on any personal belongings or furniture. But how do you choose the best company to help you make the hop across the pond?
Finding your perfect removals company
There are a huge number of removals companies out there, but when waving all your possessions off with a man in a van, it is advisable to choose one that is accredited by the British Association of Removers (BAR) or The International Association of Movers (IAM). Speak to other people who have made the move already, and find out which companies they recommend.
Learn more about the process of buying and moving abroad in our free Emigration Guide.
The best time to contact a prospective removals company is at least three to six months before the removal date. They will need to visit your home to survey your belongings for a quote, and then fit you into their schedule. Better companies tend to have longer waiting lists.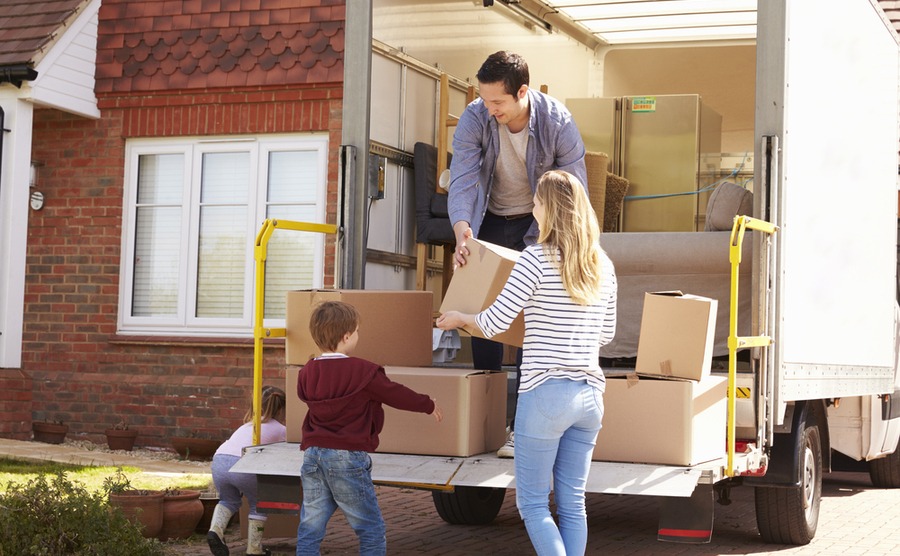 Digging into insurance small print
Do make sure that your company has full insurance, in the unlikely event that anything does go wrong with your belongings. Ask them these questions to be sure:
Does its policy cover possessions while in storage, awaiting removal?
Does it cover possessions while in transit by sea (marine insurance)?
Are your possessions still insured once they arrive in your new country, and are awaiting delivery to you?
What's best for your budget?
You can match the service to your budget: shipping via sea is slower but generally cheaper than by air, but remember that if you are in Alberta that's a long way from the docks. Many people believe it is worth paying a few extra pounds to get your belongings professionally packed, especially as some companies will not guarantee your goods unless they've packed them, but then again picking your stuff up from the Canadian customs is generally cheaper than a door-to-door service.
Moving to Canada doesn't just mean moving physical belongings – you also need to move your money over. This can be risky, as you expose your savings to live, always-changing exchange rates. However, you can protect against this by simply fixing your rate from today: find out how in the free Property Buyer's Guide to Currency. 
Is it worth taking electrical items to Canada?
Many electrical appliances should not be shipped across as Canada uses 120V electricity, compared to 220V in the UK. If the item does not have dual voltage capability, it will be underpowered in Canada and quite unusable. So, for example a UK TV would not work in Canada and you would need to buy a new one once you arrive. A 55 inch Samsung Smart TV would cost around C$1,000 at a Canadian high street store – comparable, if slightly lower than the equivalent in the UK. Also, white goods are often included in rental and new homes so you may not have to shell out for a new fridge freezer or washing machine at all.
Where can I buy furniture in Canada?
If you decide to buy all new furniture/furnishings, then Canada has plenty of options. At the cheaper end of the market, Ikea is just as popular in Canada as it is in the UK. Walmart and The Brick are also good examples of high street chain stores offering relatively inexpensive but high quality products. There are also upscale furniture retail stores such as West Elm and Pottery Barn catering to a more high-end market.
Still have questions? Call the Resource Centre on 020 7898 0549 or 

[email protected]

.
The price of new furniture is comparable to what you would see in the UK for a similar product. All these stores have locations throughout Canada and each has a website providing information and online shopping/delivery. Many retailers also have a function where you can reserve an item online for pickup in-store later, thus avoiding the delivery fees which can be quite high in Canada (it is a big country and the warehouse shipping the item could be many hundreds of miles away).
If you're looking for introductions to trusted removals firms, let us know your requirements and one of our Canada Specialists in the Resource Centre will be in touch. Simply fill in our form with what you're looking for.