From idyllic country mansions to luxury city penthouses, there are plenty of high-end properties available in Canada – just as long as you have the budget to pay for them!
Wealthy homebuyers need look no further than Canada for a luxury property with the 'it' factor. In Canada a property needs to have a purchase price of over $1 million CAD (£627,000) to be considered part of the luxury property market – and there are many, many, properties that meet this criteria.
Even with a hefty price tag, sales of high end properties are on the rise, with Sotheby's International Realty Canada recently reporting that the first half of 2017 saw a significant year-over-year gain in sales volume for the luxury market.
Knight Frank found Toronto to be the top location for wealthy buyers
The Hottest Luxury Markets
Toronto, Ontario has recently overtaken Vancouver, British Columbia as the highest rated luxury property market in Canada. In fact, the survey by UK's own Knight Frank found Toronto to be the top location for wealthy buyers in the whole of North America.
Victoria, British Columbia has also recently seen a substantial increase in its luxury property market, and is second only to Toronto in terms of number of sales.
What is it going to cost you?
Being such a large country the type of property £1 million will buy you will differ greatly. If you are the type that would like an upper floor inner city pad, this Vancouver two-bedroom apartment in a luxury building would be typically what your budget can afford. Toronto would offer similar value, however it is a larger city and does have even more luxury options such as this £8 million penthouse in the Four Seasons Private Residences.
Moving away from the city you will find that your money stretches a bit further, certainly in terms of square footage, and land. Those who want to be close to the great outdoors, but still have luxurious surroundings can be accommodated in properties such as this Nova Scotia house which offers amazing views of the Bay of Fundy, and a parcel of land that measures 22 acres all for only £813,000.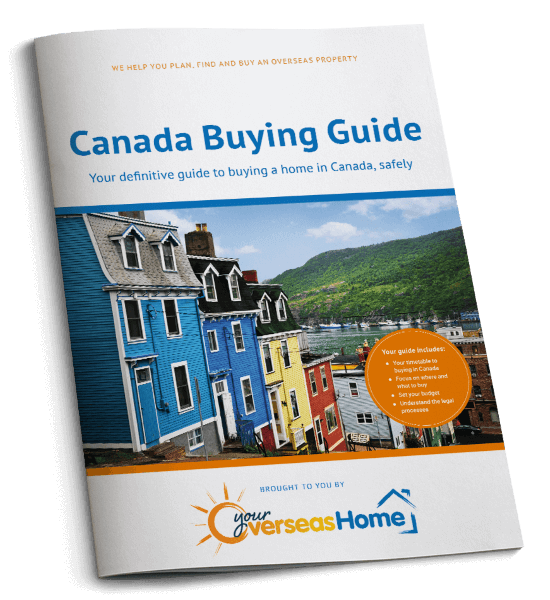 The Canada Buying Guide takes you through each stage of the property buying process, with practical recommendations from our experts who have been through the process themselves. The guide will help you to:
✔

  Ask the right questions
✔

  Avoid the legal pitfalls
Download your free guide to buying in Canada