Once you've purchased your perfect plot of land and your designs for your dream home are in the final stages, it's time to find the people who will help take it from paper to reality. Finding a trustworthy builder in a new country can be daunting, but follow our tips and you will know exactly what to look out for, to ask and to expect.
Local builder or developer?
Your first decision will be whether to go with a local builder or a developer. Both will have their ups and downs, so it largely comes down to your own individual situation.
A local builder will naturally know the area well, and may well have handy contacts – perhaps in getting local materials cheaper, at 'mate's rates', or in being able to recommend other specialists like plumbers or electricians.
If they live locally, it can be easier to trust them: they don't want have to duck down the frozen aisle every time they run into you in the supermarket. They'll also often be easier to contact, as you won't have to go through any official channels to reach someone.
Make sure your budget is fully protected against any sudden exchange rate drops. Find out how to secure a fixed exchange rate and send money safely in your free Property Buyer's Guide to Currency. 
A developer, on the other hand, might be a bit more 'impersonal', but they will have plenty of experience behind them with helping with projects big and small, often up and down the country. They may well be able to assemble a team more quickly, and, for harder-to-source materials that aren't available locally, will probably find it easier to get them than a local builder.
If you don't want to micromanage, a developer can also be a better option. They'll have well put in place processes and project plans, and will often be working to targets themselves internally. Equally, if you would rather use a standard design and make your own tweaks, rather than go completely from scratch, they'll be the ones who can help.
How do you find a builder in Canada?
Once you've decided on either a local builder or developer, the next step is to actually find one. The first place to start is asking for recommendations: if you know anyone else who's also built a house, or if your architect knows anyone who fits your requirements – as they highly likely will – then that's a good place to start.
Don't dismiss internet review sites, either. Although people do tend to go online to vent, more often than not, if you do find someone with a lot of good ratings, do give them a second look.
Ask for references from past customers, to see how in-budget and on-schedule the construction was, how easy communication was and whether they're satisfied with the final result.
When you speak to them in person, make sure that they have home warranty protection, such as the TARION scheme in Ontario. Ask for references from past customers, to see how in-budget and on-schedule the construction was, how easy communication was and whether they're satisfied with the final result.
Even your first contact with them is a good litmus test. If they respond quickly and professionally, it bodes well for future communication.
How much does a builder cost in Canada?
While it is difficult to say as each project will vary significantly, according to the Atlus Construction Cost Guide, these are some ballpark figures for hard construction of single-family, detached homes without a basement in the major Canadian cities:
| | |
| --- | --- |
| City | Cost per square foot |
| Vancouver | $130-230 |
| Toronto | $110-210 |
| Calgary | $115-150 |
| Halifax | $115-150 |
| Montreal | $95-160 |
Signing a contract with your builder
Always make sure that you sign a contract with your builder, and don't use anyone who refuses to do so – what is it that's putting them off? Make sure it's clearly stated what the work will entail, any costs, deadlines and when payments are to be made.
You'll also need to include your builder's business liability insurance number, their Workers' Compensation number (unless they're exempt) and their Business/GST/HST number. If your municipality says they need to be licensed, then include that number too.
Learn more about the process of moving and buying abroad in our Emigration Guide.
Using subcontractors
If your builder uses a subcontractor when building your home in Canada, make sure that the take responsibility for the subcontractor's work in your contract – it'll make any disputes (although there hopefully won't be any!) much shorter and easier.
Seeing the bigger picture
Remember that this whole process is about the bigger picture – your dream home. The cheapest option might not always be the best: a more expensive build, for instance, could result in a more energy-efficient and therefore cheaper home long-term. The value that a good builder can add to your project really is enormous!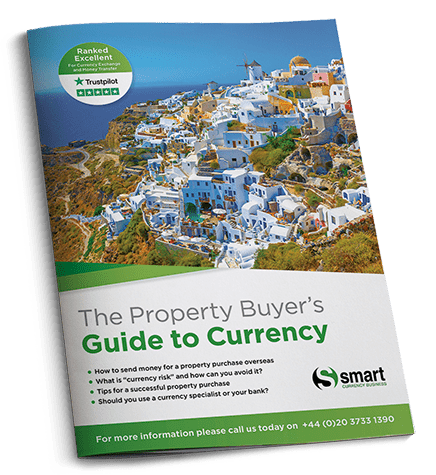 The Property Buyer's Guide to Currency will help you:
✔

  Understand the currency markets
✔

  Protect your property budget
✔

  Use a Currency Specialist
✔

  Learn from other overseas property buyers
Download the Property Buyer's Guide to Currency