What effect will the biggest infrastructure project in Western Europe have on the UK property market? And should you be grabbing a piece of it? We investigate HS2, the £106 billion rail line that could transform Britain.
A decision is expected this week on whether HS2 – high speed rail 2 – will go ahead or not. It has been planned for years, yet not a metre of track has been laid and the price tag has trebled to an eye-watering £106 billion. Set against the project are conservationists, local people where the line will pass, and those who say that such a large sum of money would be better spent elsewhere.
Even so, at the time of writing it looks far more likely that Prime Minister Boris Johnson, well known for favouring bold projects, and in debt to the north of England for voting for him in the recent election, will approve it.
Buying in the UK is safe, but your money is exposed to 'currency risk'. Don't commit to buying before reading the Property Buyer's Guide to Currency.
It's a truism of property investment that getting in at the start of a major infrastructure project can offer dividends. The closer the project to completion the higher the price of local property should go. In theory at least, and usually in practice. So where will HS2 go, when, and should you be looking at properties there?
What is HS2?
It's a high-speed rail line that will link London with the Midlands and the North of England. The background to it is the overcapacity on other routes north and south, whether by road or rail. No new rail lines have been built since 1900 and the motorways are largely built over old turnpikes.
So although the speed by which we can get to the north and back have been the main story, it is really being able to sit on a train and work, rather than stand in a corridor, that most people will appreciate!
Being able to get to central London in just 49 minutes, while working, that will make Birmingham so much more popular to live, work and set up a business
The other factor – one that Boris Johnson is very aware of – is that of rebalancing the British economy so that London doesn't get all the investment (along with the traffic and overpriced housing).
Hence HS2 was a vital part of the "northern powerhouse" project of British ex-Chancellor George Osborne to close the north-south divide. His plan was that by joining "a collection of northern cities sufficiently close to each other that combined they can take on the world".
How can you ensure you pay a fair price when buying in an unfamiliar market? Read our free guide: How to Negotiate Abroad. 
Where will HS2 go?
There will be two phases to HS2. Phase one goes from London to Birmingham, and is scheduled to be ready for 2028. Stations along this stretch are scheduled for Old Oak Common, to provide a link to Paddington, Crossrail and the Heathrow Express. It may also link into the London Underground, services to the South of England, Wales and the South-west here too.
Phase two takes the line in two sections, one to Leeds and the other to Manchester. This is due for completion in stages, all complete by 2035. There will then be other lines off to Liverpool, Newcastle and Scotland in later years.
Where should you buy?
Unlike many projects, such as London's long-delayed Crossrail, the investment potential of HS2 is less about being walking distance from your local station and more about the general uplift in the economies of Midlands and northern cities.
Currently, going by the most recent data for GVA per head (a measure of the local economy, a bit like GDP), London earns £43,500 per person. The next wealthiest in the north, Leeds, is at £27,500, while other cities are Liverpool (£23,000), Birmingham (£22,000) Manchester (£21,500) and Sheffield (£20,000).
The Midlands
As part of HS2, Birmingham's centre will be redeveloped around the Curzon Street Station. Notale projects include Birmingham Smithfield and Paradise Birmingham. However, it is being able to get to central London in just 49 minutes, while working, that will make Birmingham so much more popular to live, work and set up a business. Prices overall in Birmingham have risen 8% since 2017, to an average of £188,000, according to Rightmove data.
The North
The Northern Powerhouse is the belt of cities across northern England that encompasses around 15 million people. The core of it is Liverpool, Manchester, Leeds and Sheffield, with smaller cities linking to create a Tyneside grouping, for example, of Newcastle and Sunderland.
HS2 will be instrumental in attracting investment to the north, building on its manufacturing, science, technology and service sectors. It should also help northern cities to hold on to the young professionals who may graduate there but then take their skills, enterprise and earnings south.
Northern cities have struggled to hold on to the young professionals who may graduate there but then take their skills, enterprise and earnings south
Property prices in Liverpool and Manchester have risen by 6% since 2017, and in Sheffield and Leeds by 8%. However, looking up to 15 years into the future it is the capacity for growth that may be more useful. The average property price in Liverpool is £157,000, in Manchester it is just under £190,000, and in Sheffield and Leeds it is around £185,000.
Compare that with Brighton, a similar distance in traveling to Birmingham after HS2, where the average price is £400,000, or Cambridge, where it is £511,000.
Could our Midlands and Northern cities be about to see a dramatic long-term rise in prices?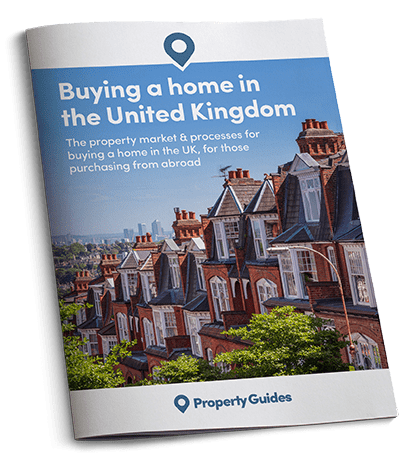 The UK Buying Guide takes you through each stage of the property buying process, with practical recommendations from our experts who have been through the process themselves. The guide will help you to:
✔

  Ask the right questions
✔

  Avoid the legal pitfalls
Download your free Returning to the UK Guide