Where are the celebrities buying overseas homes this summer? Portugal seems to be the top choice, but Spain has its fans. While one Brit doesn't care where he goes so long as it's not Britain, another is seeking a new lease of life in the Algarve sunshine.
Scarlet Johannson
Having survived Avengers: Infinity War, Black Widow star Scarlett Johannson has joined the celebrity crowds buying in Lisbon. Perhaps she can pop round for a pastel de nata with other local stars Madonna and Michael Fassbender? She was reported to be hunting for property in Lisbon in May, and has apparently settled on an apartment in Principe Real.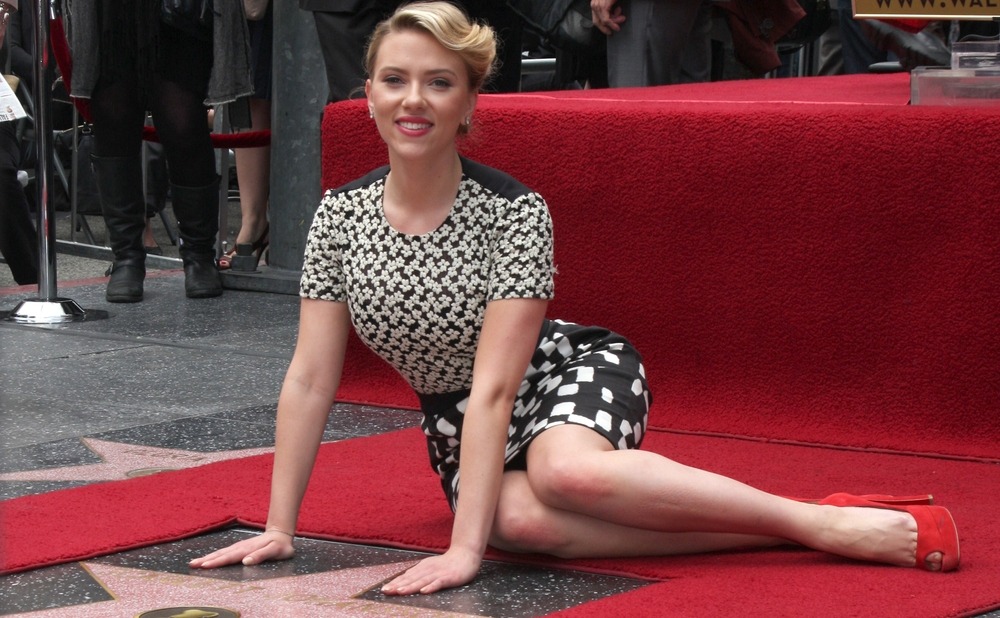 Scarlet Johannson has bought in Lisbon.
(Kathy Hutchins / Shutterstock.com)
Ant McPartlin
I'm a Celebrity presenter and one half of the famous 'Ant and Dec' duo Ant McPartlin appears to have plans to decamp to his luxury villa in the Algarve – or at least spend lots of time there. In May, removers called 'Algarve Removals' were spotted outside Ant's former home in Chiswick, which he left after splitting from his wife and taking some time out to deal with personal issues.
Ant owns a luxury villa at the exclusive Keys development in Quinta do Lago, one of Portugal's most upmarket golf and leisure resorts. He bought it in 2015, at the same time as co-star Dec snapped up the neighbouring property! TV star Phillip Schofield is also reported to own at The Keys.
If you're ready to buy a home in Portugal, apply for your free tickets to the next Your Overseas Home shows in Harrogate, Birmingham and Epsom – designed especially for serious buyers to speak to the experts. 
Denise van Outen
TV personality and actress Denise van Outen hasn't let Brexit deter her from owning a golf home in Spain. Denise, who first shot to fame presenting The Big Breakfast, got the keys to her apartment in Mijas in the Costa del Sol earlier this year.
"I've fallen in love with the place," she told Hello! magazine in July. "It kind of feels a bit like a home from home. For me it's an extension of my home in the UK. It's like an extra wing in the sunshine."
Denise's Spanish home has two bedrooms, a bathroom, large kitchen, reception areas and a terrace. There is a communal pool, which is perfect for entertaining Denise's eight-year-old daughter Betsy. The interior was tired and in need of redecorating when Denise bought the property, so she commissioned interior design firm Luna Interiors to transform and re-furnish it in time for the summer.
"I wanted it to feel like a holiday home and to wake up in the morning and instantly want to jump out of bed," said Denise in Hello! "It's lovely to wake up and see the sea!"
Mijas Costa
Mijas is both a town and municipality in the Costa del Sol. It includes Mijas Costa, a stretch of coastline between the eastern edge of Marbella and Fuengirola which includes the popular resort of La Cala de Mijas. It is also happens to be the area where Smart Currency Exchange and Property Guides has its southern Spain office. Great minds think alike – we'd welcome a visit from Denise any time!
Denise, who grew up in Essex, plans to escape to Spain with Betsy and boyfriend Eddie Boxshall when she has time off from work. Her key commitments this year include regular appearances on Loose Women, as well as judging duties on Ireland's Got Talent and the Dancing on Ice tour.
TV personality and actress Denise van Outen hasn't let Brexit deter her from owning a golf home in Spain
Both she and Eddie are keen golfers, so as well as relaxing by the pool, no doubt they'll have fun playing the dozens of courses dotted along the Costa del Sol. Just in their local Mijas area there are around 10 clubs, including Miraflores Golf Club, La Siesta, La Cala Resort (with three courses), El Chaparral and the nine-hole La Siesta. They'll also enjoy sampling the many bars and restaurants there – Denise is already a familiar face in one of La Cala de Mijas's best known dining spots, Olivia's.
East End to south coast
It wasn't a huge surprise to find out that Denise, whose career highlights include starring in the musical Chicago and iconic TV soap EastEnders, not to mention being runner-up in Strictly, has bought a home in Spain. Back in 2016, Property Guides's editor Richard Way met and spoke to her at the boutique golf resort Las Colinas in the Costa Blanca, where she told him the idea of owning an overseas home on a golf course had been growing on her since she'd taken up the sport when she turned 40 in 2014.
"It would be somewhere to come with Betsy and Eddie and in the months when the weather is too bad to play golf back at home," she told Richard Way, during a BBQ at Las Colinas. "Here [in Spain], you get sunshine in the winter and even if it's a bit chilly, I'm not worried as I'd just wrap up. I'd like something that was easy to lock up and leave." Well, that dream has now come true for Denise and we wish her lots of fun-packed trips out to Spain.
Gary Barlow
With rumours circulating that the members of Take That – both past and present –are in negotiations to turn their musical The Band into a Hollywood movie, it appears Gary Barlow could be swapping Britain for California. The singer-songwriter recently purchased a £3.6 million new-build mansion, complete with spa, outdoor swimming pool and five-bedrooms in sunny Santa Monica. It remains to be seen if Barlow and his family will ever come back for good. We can't blame him if he doesn't as he settles into the LA lifestyle – his new pad is just one mile from Santa Monica beach.
Don't leave currency to the last minute. Read Smart Currency Exchange's 

Property Buyers' Guide to Currency
John Cleese
Meanwhile, comedy legend John Cleese has announced he is leaving Britain in November and moving to the Caribbean. In an interview on BBC's Newsnight, the 78-year-old Monty Python star says he is fed up with Britain, but in particular the UK press and the way the Brexit debate has gone. As a result he and his wife Jennifer Wade are relocating to their home on Nevis, the smaller of the islands that make up St Kitts and Nevis. "It's one of the nicest islands I've ever been on," said Cleese during the interview. "The relationship between the races is absolutely superb. The people there are really kind."