The pound may be weak compared to two years ago, but there are major savings to be made elsewhere on a property deal. These savings won't hang around forever, says property expert Richard Way.
Property hunters in Europe discouraged by an exchange rate stuck around the €1.10-1.15 level since last year's Brexit vote, should look at the broader financial landscape, says a leading property expert.
According to Richard Way, former editor of A Place in the Sun magazine and Property Guides, three key indicators are strongly in favour of buying now: "In the key second home destinations of Spain, France and Portugal, there are three factors absolutely right for buyers now: mortgage rates, long-term exchange rates and property prices."
Mortgage rates
The interest rate set by the European Central Bank (ECB), known as Euribor, to which Eurozone banks peg their mortgage rates, remains negative; a historic low, explains Mr Way: "For the short-term at least, the ECB is not expected to raise Euribor. The knock-on effect is cheap euro mortgages in Spain, France and Portugal. Deals even for non-residents remain attractive, with rates of 2-3% and LTVs [loan to value] of 70% typical. If you consider the pound too weak right now, buying with a euro mortgage and thereby reducing your exposure to the exchange rate could make financial sense."
By comparison, in November the Bank of England raised its key interest rate, known as the Bank Rate, to 0.5% from 0.25%. This was the first rise for more than 10 years. Expectations are that more hikes are on the cards next year and as a result, UK mortgage rates are starting to rise.
Exchange rate
The pound has spent most of November worth between €1.12 and €1.14. This means property in the Eurozone is only marginally more expensive than in November 2016, when the exchange rate hovered between €1.12 and €1.17.
Over the past ten years, however, this is about average. The strong pre-Referendum period was the "blip", says Mr Way. "There is little point in hankering after the days when £1 bought you €1.30-plus, imagining what you could have afforded 'back then'," says Richard. "Waiting and hoping for the pound to strengthen can be a dangerous game, as well as counter-productive. Do you really want to wait another decade? In the time it takes for the rate to move, economic conditions or your own personal circumstances may change. Property prices should rise too, countering that extra buying power you thought you had."
AT Property Guides we recommend you speak to currency specialist Smart Currency Exchange for guidance on achieving this.
The more important factor to worry about in terms of exchange rates is how the day-to-day movements can affect you. A stronger pound means increased purchasing power, but if the rate drops suddenly, especially after you have paid a deposit, it could leave you unable to complete on the purchase and lose your deposit. "More important than the rate," says Richard Way, "is ensuring you are protected against currency risk. The protection – and peace of mind – that you get from fixing your exchange rate via a forward contract, for example, can be more valuable in securing the smooth purchase of your overseas home."
Property prices
Buying a property at the peak or in a falling market is something we all strive to avoid. The good news is that average house prices in France, Spain and Portugal have all begun to rise steadily with further growth expected during 2018.
"With property prices rising, leaving a purchase until the pound recovers makes no sense whatsoever. You're really just wasting time that you could be enjoying in your new home"
In France, the average price of resale homes grew by over 3% year-on-year during the second quarter of 2017, according to Notaires de France. Latest figures from Portugal's National Statistics Institute reveal that average prices in the country are at a six-year high and 5.5% higher than the same month last year. In Spain, average house price growth of around 3% is now being recorded monthly, with even higher rises in the larger cities.
It has taken a few years for property markets in Europe to recover from the crash in 2008, but the key destinations of France, Spain and Portugal would appear to be in full recovery mode. "With property prices rising, leaving a purchase until the pound recovers makes no sense whatsoever. You're really just wasting time that you could be enjoying in your new home," says Richard Way.
It's worth noting that property markets in second home hot spots, such as those along the Spanish Costas, in Portugal's Algarve or the French Riviera, are international. This means you'll be competing with buyers of multiple nationalities, including other Europeans, Americans and Asian, for the best properties, which drives demand and prices.
Save money when buying overseas
Get the best foreign exchange rates with Smart Currency Exchange. You can save up to 4% compared to your bank!
Whether you are buying a property abroad, making regular payments, sending money overseas or back in to the UK, you want the most cost-effective, safe and easy way to transfer your money.
That's where Smart Currency Exchange can help. As the one of the UK's fastest-growing currency exchange specialists, we save our clients thousands of pounds every day by offering the best currency exchange rates, along with your own dedicated personal trader.
✔

  Bank beating exchange rates
✔

  Safe and secure transactions
✔

  Dedicated Personal Trader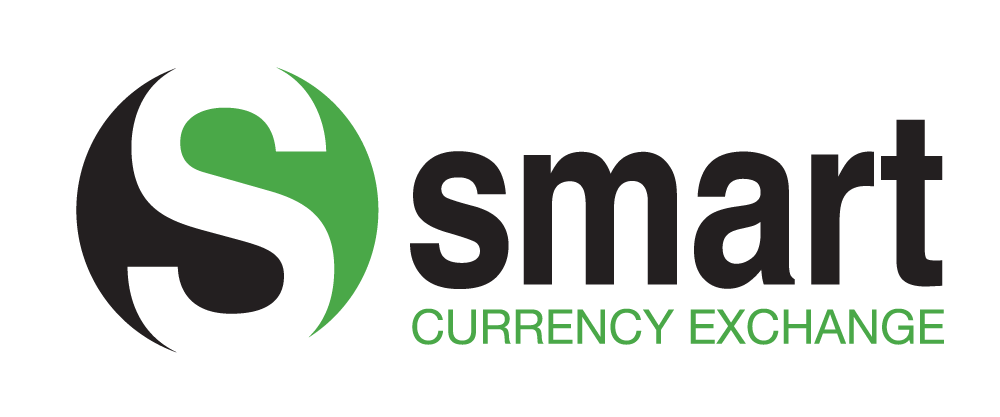 Request a free quote from Smart Currency Exchange