Brexit countdown and what you need to do
With parliament returning on 3 September we are gearing up for one of the greatest battles in British political history. There are many potential outcomes.
But what will be the outcome for property buyers when it comes to their currency?
See below for what you should be doing at each stage of the buying process to protect your funds.
But first, what's happening next with Brexit?
Brexit timetable
3 September: Parliament returns.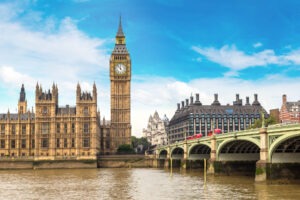 This is the first date a vote of No Confidence in Boris Johnson's government can be tabled by MPs. If it is, it could be debated and voted on the following day, 4 September. If it fails the government stays in place and each party goes off to its annual conference.
If the vote of no confidence is passed, a 14-day period starts during which MPs have the chance to form a new government. If an anti-Brexit alliance or "government of national unity" (GNU) is formed with a new prime minister, it would ask for a delay to Brexit, revoke Article 50 until a new referendum can be held.
14 Sept – 2 October. Party Conferences

Lib-Dems 14-17 September, Labour 21-25 September, Conservatives 29 September – 2 October.
If there is no vote of no confidence, or if it fails, during this period we expect negotiations and "back-channel" conversations to see if a deal can be reached to amend the Withdrawal Agreement and lose the Irish backstop.
If either side are unwilling to negotiate, or negotiations fail, there may be another attempt to pass the Withdrawal Agreement or even to try any of the previously failed alternatives, such as the "Norway option".
It seems unlikely that another extension will be granted (all 27 EU nations have to agree) unless there is a realistic chance of progress.
17-18 October: last European Council meeting before Brexit day.

During these two weeks, if the Withdrawal Agreement cannot be passed, we are in uncharted territory. The government may try to force through a no deal Brexit. They could potentially do this by "proroguing" parliament or by calling an election. An election takes 25 days to organise, during which parliament is suspended. Could Brexit happen legally during this period by default? Anti-no-deal MPs have various ways that they claim they can use to legally thwart this.
31 October: Brexit Day

November: Start of negotiations over future relationship. There is also the possibility that if the government has got Brexit through during an election campaign, that it can be retrospectively cancelled!
31 December 2020: end of official transition period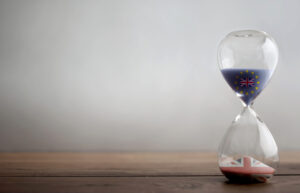 If the Withdrawal Agreement were to be ratified, this is when the transition period is due to end.
What you need to do
So that's the various timetable options, but how does that fit into your own timetable?
Here is what you need to be doing at whatever stage of the buying process you're at.
We're at the early stages of planning
Firstly, download the Property Buyer's Guide to Currency. It's an in-depth look at everything property buyers need to know about buying abroad, with plenty of insider tips and step-by-step guides. Download it here.
Secondly, get a quote for your currency. It's very simple to do and doesn't involve making any commitment at all. Get your currency quote here.
We're seriously planning; we want to do this.
Opening an account with Smart Currency Exchange only takes a few minutes and does not involve sending any money. We simply check your ID (it's a government rule) and can then chat through your options and how you can protect your budget. Open your account here, or call 020 7898 0541.
Ready to buy, our time scales and budget are defined.
If you're ready to buy, you definitely want to have opened your account. Again, there is no need to transfer any money yet, it just sets you up for when you find your dream home and need to pay a deposit. Open your account here, or call 020 7898 0541.
If you're certain you want to buy in the next year, the most sensible option is to lock in today's exchange rate via a Forward Contract.
In the buying process. We've paid a deposit.
You will already have your account open and may already have used a Spot Contract for the deposit. However, with the potential political and economic mayhem over the next few weeks, you should see a Forward Contract as essential.
Email info@propertyguides.com or call 020 7898 0541 to set up your Forward contract or talk through your other options.