As we know, the disruption to travel caused by the COVID-19 pandemic is continuing this autumn.
So, here are the facts as we understand them, and as they exist on 2 September 2020 if you are considering travel to, or from, New Zealand. Please also see the official link to the current UK guidance and NZ guidance relating to COVID-19.
Currently, NZ is exempt from the list of countries to which the UK government recommends you not travel. However, border restrictions apply in New Zealand itself.
Can I visit New Zealand legally?
The New Zealand border is closed to nearly all travellers. Only citizens and those who have a critical need to travel can enter the country. So, you may need to make a special request to enter.
You can visit New Zealand without making a prior request if:
You're a NZ citizen or permanent resident
A resident with a valid visa
A visa holder who qualifies because of their close family relationship with a NZ citizen or resident
A diplomat
All other visitors must ask for approval to enter the country, and this must be for a critical purpose. You can find the critical purpose list here that covers, for example, health workers, and approval is via an online form.  If you meet the criteria, you must apply for a Critical Purpose Visitor Visa, and check that flights are available before you travel. You'll also have to pay a fee.
Make sure to get your free copy of the New Zealand Buying Guide – it covers everything you need to know about buying in this country.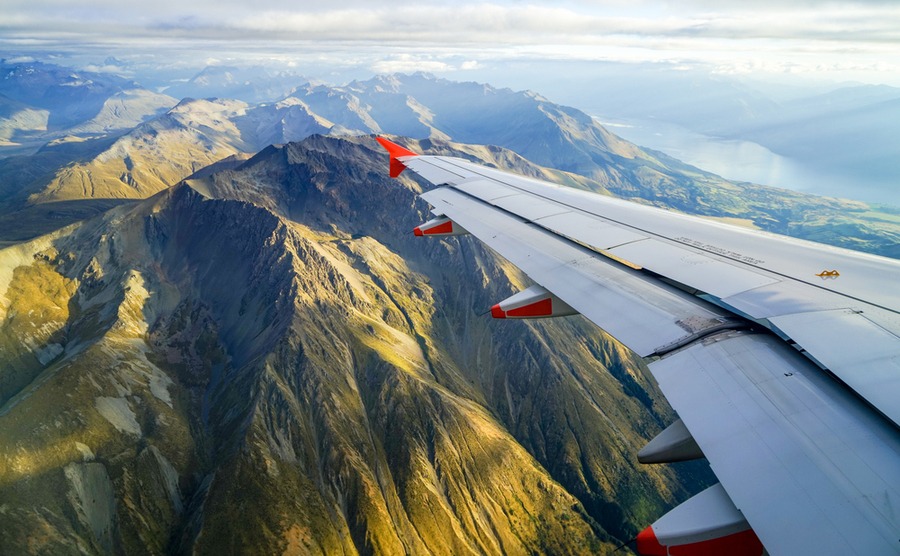 Will I need to quarantine when I get there?
Yes, you will need to quarantine in a special facility for 14 days after arrival although exemptions apply. There may be charges related to the quarantine in the facility.
Will I need to quarantine when I return?
At present, you will not have to quarantine when you return, although you will need to complete an online form to re-enter the UK, providing details of your journey and contact details. Pre-departure COVID-19 testing will be mandatory with Emirates and Etihad Airways flights.
Looking at current infection rates, how likely is it that the UK government will impose a quarantine?
While there is currently an active cluster of COVID-19 in Auckland, the rest of the country is relatively COVID-19 free. You can monitor COVID-19 cases in New Zealand here. On this basis, we don't anticipate a quarantine being established in the near future.
Are flights still going?
Yes, there are still flights operating to cities like Auckland, Christchurch and Wellington, with prices starting from around £800 return.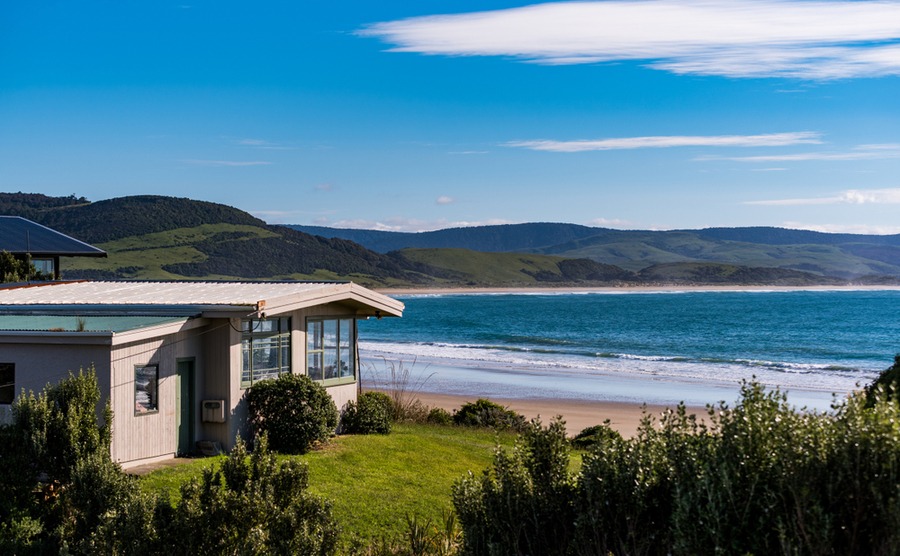 If I'm buying property, what can I do in New Zealand – e.g. Can I view properties or see a lawyer?
When travelling on public transport in New Zealand, you'll need to wear a mask, although this doesn't include taxis, chartered tours, ferries and private flights. Children and those with certain disabilities don't have to wear a mask.
You can travel by plane or road within NZ for purposes of international travel, but if you're arriving in Auckland by plane from another NZ destination, you must stay in the airport and can't remain for more than 12 hours.
Throughout New Zealand, social distancing rules apply (2 metres in public and in shops, and 1 metre in more crowded areas like cafes and gyms). The wearing of masks is recommended in places like shops where social distancing may not be possible. Therefore, if visiting a property or a lawyer's office, we recommend wearing a mask.
The wearing of masks is recommended in places like shops where social distancing may not be possible.
No more than 100 people are allowed at public gatherings like weddings. Museums, libraries and cinemas are open, but public health restrictions may apply.
Because of the Auckland cluster, social gatherings may not have more than 10 people, and public gatherings are restricted to 50 people and subject to other restrictions.
Further information on these and the wider situation in New Zealand is available from the New Zealand Government and New Zealand Ministry of Health websites.
Get yourself fully prepped for your move to New Zealand by downloading your free Emigration Guide today!
What are the prospects for property prices in New Zealand, post-COVID-19?
According to public radio broadcaster Radio New Zealand, the prospect for property prices in New Zealand remains good, despite COVID-19, particularly in suburban and rural areas. They do warn however that property prices in popular tourist areas are somewhat softer.
What are the prospects for further restrictions and lockdowns in the New Zealand?
While New Zealand has controlled COVID-10 well, there is currently a cluster in Auckland and the government has increased sanitary rules there. Lockdown has ended, but mask-wearing is recommended, and gatherings are more restricted than in the rest of the country. COVID-19 levels remain low in New Zealand, so the prospect of further lockdowns is unlikely.