How do you get your dream home for the best price?
When buying an overseas property, would you be confident of getting the best price?
Buying a home abroad is harder than in your own neighbourhood. You're out of your comfort zone, operating in a different language, currency and legal system, with little to compare prices to. Even worse, as a foreign buyer, many sellers will ramp up the price to take advantage.
Yet the stakes could hardly be higher for one of the biggest purchases you will ever make.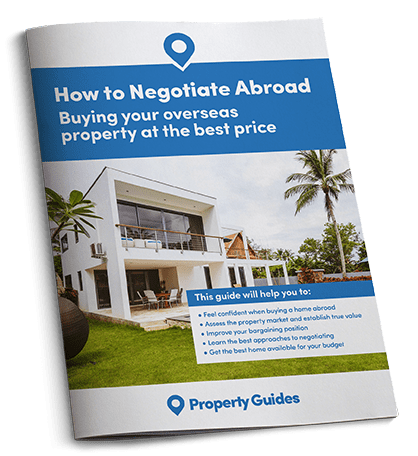 How to negotiate abroad is the guide to put you back in control:
• Feel confident when buying a home abroad
• Assess the local property market
• Improve your bargaining position
• Learn the best negotiating tactics
• Get the best property for your budget.
In clear and simple steps, it gives you a strategy for working with overseas estate agents to get a fair deal, and turn your overseas property dream to an affordable reality!
Download your free guide to buying in New Zealand
We partner with some of the most trusted names in the industry



How can the New Zealand Buying Guide help you?
The New Zealand Buying Guide is designed to support you through every stage of the Kiwi property buying process. From how to get started, to finding an estate agent, to covering all the important legal and financial considerations, our experts are here to share valuable advice and to help you every step of the way.
We have created the New Zealand Buying Guide to help highlight the many pitfalls of buying in New Zealand and to ensure that our readers can buy their dream home in New Zealand safely, without wasting time and money like many would-be homebuyers before them.
Over the last ten years, we have built up a network of trusted experts to provide independent, factual guidance on all aspects of buying property in and moving to New Zealand. Our experts have been talking to homebuyers in New Zealand and helping them to buy their property in New Zealand safely for a number of years. We are at the other end of the telephone at our Resource Centre to answer any questions and support our readers throughout the property buying process.
Our experts are trusted by well-known brands such as Rightmove and Property TV to provide information and guidance about buying overseas property. They are regularly quoted in the media on the issues that really matter to people buying property and starting a new life overseas.