The world's cites are getting bigger, higher and richer. They are also getting more powerful, with city mayors an increasing political force in opposition to national governments, as we have seen in London, Barcelona and New York. If we can't beat them, many of us are joining them. The United Nations says that 54 percent of the world's population live in urban areas now and that will increase to 67 percent by 2050.
For international property investors, cities are easy to research, to buy in and to sell in, with the extra possibility of long- and short-term rental potential all year. For anyone considering emigrating, cities offer the chance for work, while for holiday home-hunters, well, who wouldn't want a place in New York or Paris?
Here are Property Guides' 20 favourite global cities.
Paris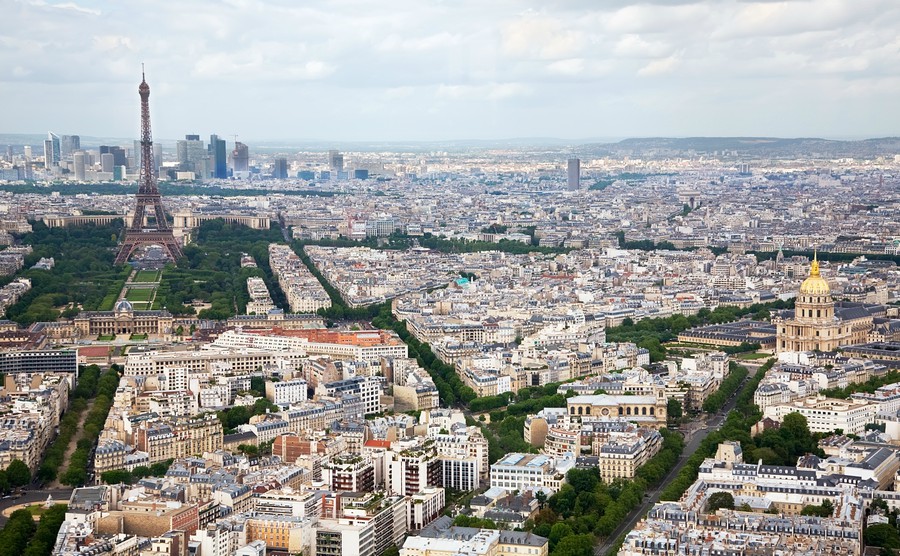 The City of Lights is a global centre for art, fashion, food and culture. Criss-crossed by wide tree-lined boulevards, the city's historic architecture includes the Eiffel Tower and Notre-Dame, with a new mayor showing she is open to innovative new-build high rises too. Twenty neighbourhoods (arrondissements) spiral out from the city centre, each one adding to the variety of Parisian apartments on offer. A spacious two-bedroom apartment in an affordable part of town will cost around €350,000. Paris is just an hour from London by plane, two by train – that's quicker than getting the train from London to Newcastle – looks a shoe-in for the 2024 Olympics and is about to elect a new business-focused government within six months. Definite investment potential! For more information about living in France, check out our France page.
Barcelona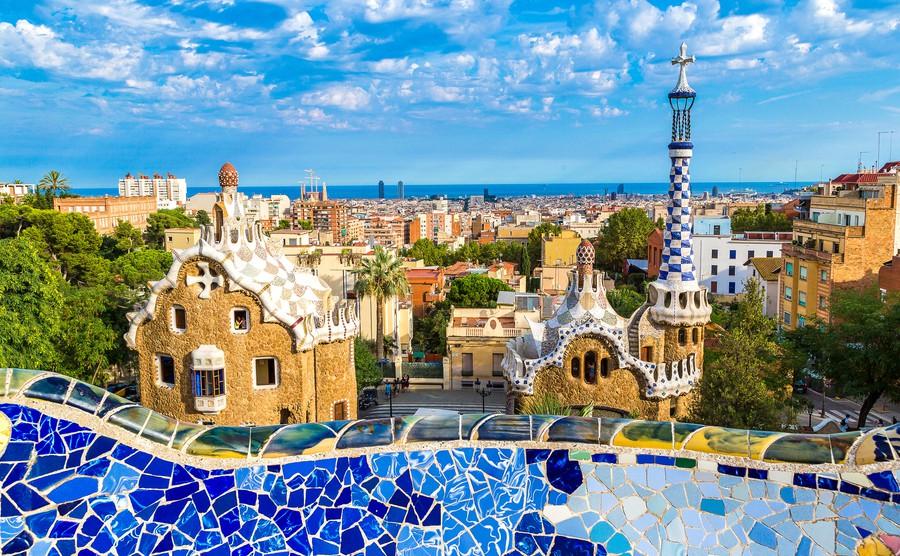 As the capital of Spain's fiercely proud Catalonia region, Barcelona offers a unique blend of art and architecture. Famous landmarks designed by Antoni Gaudi, such as the Sagrada Familia, are dotted all over, and this is one of the few major European cities that can boast not only a sweeping sandy beach, but ski resorts a reasonable drive away too. The city gave the world a wonderful Olympics in 1992 but is better known today for its all-conquering football team. Barcelona offers a variety of city centre and seaside apartments. The average price for a home in Barcelona is around €190,000, and with building so limited in the centre, dynamic new suburbs are being created. A cheap flight from London takes less than two hours. With Catalan independence showing no signs of abating – could it be a new national capital before long? For more information about living in Spain, check out our Spain page.
New York City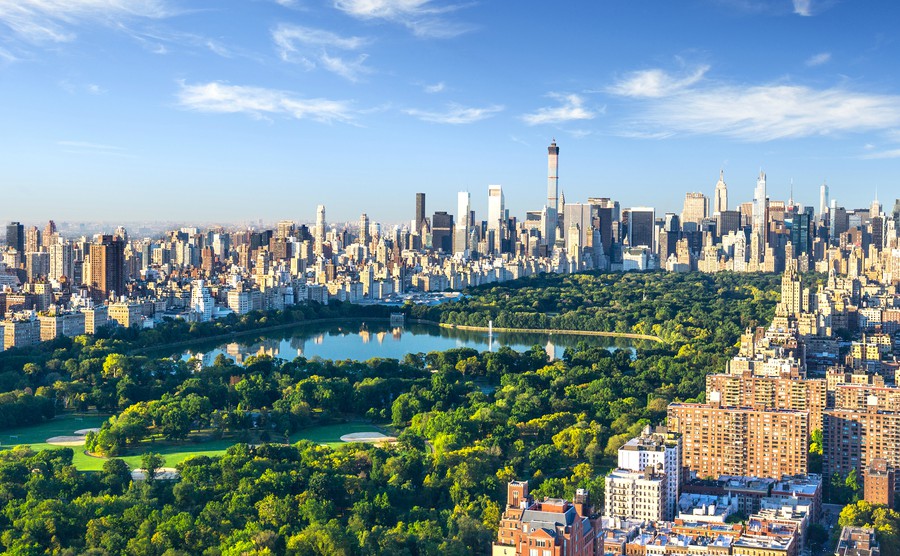 The city that never sleeps was the most dynamic and prestigious global city until London started claiming the crown after the 2012 Olympics. Will two famous New Yorkers – President Trump and potentially Rudy Giuliani as his Secretary of State – bring the glitz back? Like London, New York is in the middle of a building boom, and no building on the world is more special than 432 Park Avenue, the pencil thin, 426m residential skyscraper with the $95million penthouse. You don't have to pay that much though. New York is comprised of five very distinct boroughs in total that all contribute to the city's energetic charm, while offering a diverse range of apartment living: from duplex and garden to loft and penthouse. The average sales price for an apartment in the trendy borough of Brooklyn is around $790,000. For more information about living in America, check out our USA page.
Toronto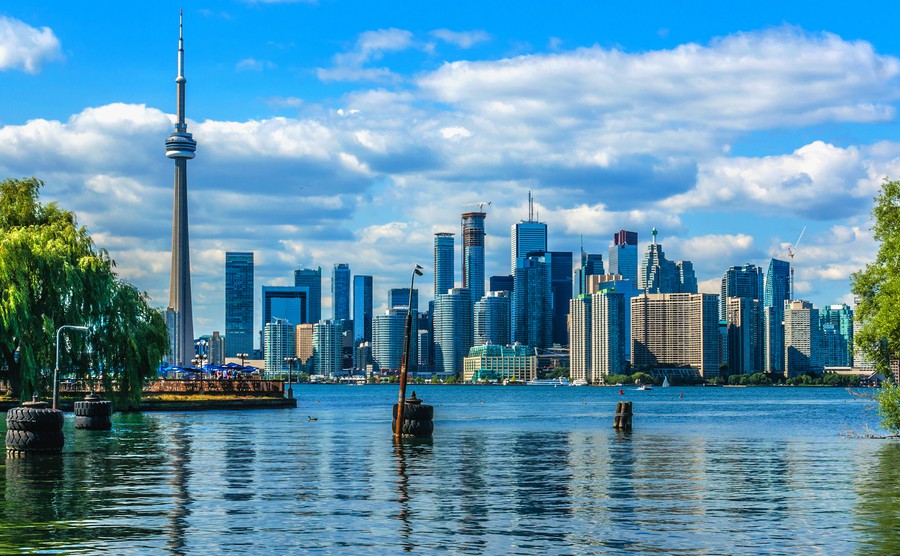 Sat on the north western shore of Lake Ontario, Toronto is home to nearly three million people – making it Canada's largest city. The soaring skyscrapers that dominate the skyline are dwarfed by the iconic CN Tower. Canada is famous for having an abundance of space and Toronto is no exception. The city boasts more than 1,600 parks, comprised of over 8,000 hectares of diverse terrain. Toronto is consistently ranked as one of the world's most liveable cities, combining the best of North America – a business-like can-do attitude like the US but with Canadian healthcare! Spacious city apartments in an affordable area start at around $300,000. If you move to Toronto, get used to taking visiting relatives out to Niagara Falls. For more information about living abroad, check out our website.
Salzburg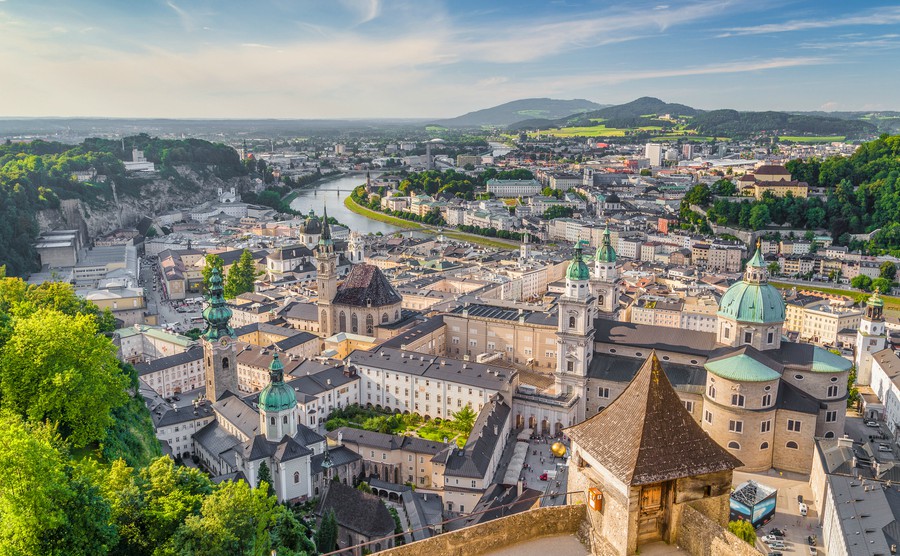 Famous for being the birthplace of Mozart and the setting for The Sound of Music, today Salzburg is home to a burgeoning arts scene, manicured parks and wonderful food. The city sits on the banks of the Salzach River, which divides the storybook Old Town from the 19th century Neustadt (New City). All of which is set against the stunning backdrop of the Eastern Alps. This alpine setting means owning an apartment in this beautiful city also provides convenient access to the numerous ski resorts in the area. Spacious city apartments in an affordable part of town start at below €300,000. EasyJet runs low-cost flights that take less than two hours from the UK. For more information about living abroad, check out our website.
Milan
Milan is a global capital of fashion and design, with haute couture and the shops that feed the obsession woven in the city's fabric. If the beautiful game is more your scene you have two of Europe's most prestigious football clubs to choose from – Inter and AC Milan. Purchasing an apartment in Milan won't just allow you to shop 'til you drop, you can to drive to the enchanting Italian Lakes in less than an hour for some much needed R&R. If a €2.5m two-bedroom city centre apartment is beyond your budget, you don't have to head much further out to pick one up for around €500,000. Flights to Milan take less than two hours. For more information about living in Italy, check out our Italy page.
Malta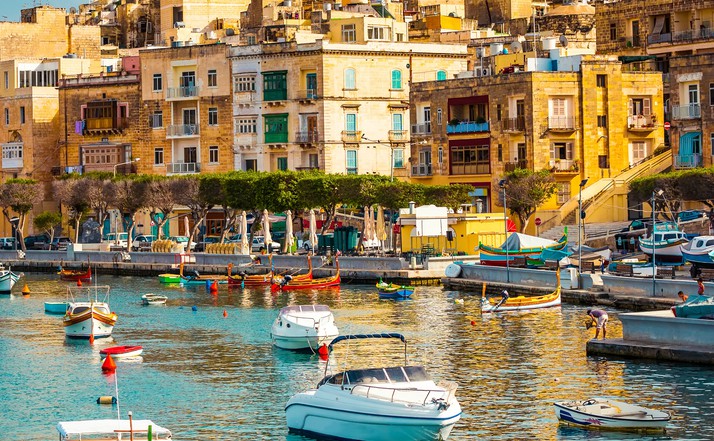 Malta is so much more than just a sun and beach retreat – and it certainly delivers on those fronts. The island gets more than 300 sunny days a year and is surrounded by some of the cleanest clear blue waters in the Mediterranean. But scratch the surface and you will discover remnants of its 7,000 year history. Malta has a greater density of historic sights than any other country: from prehistoric temples to Roman catacombs. If you dream of having all of this on your doorstep – you could walk the length of Malta in one day, and what a lovely walk it would be – it needn't break the bank. You can pick up a two-bedroom apartment for as little as €70,000. For more information about living abroad, check out our website.
Cape Town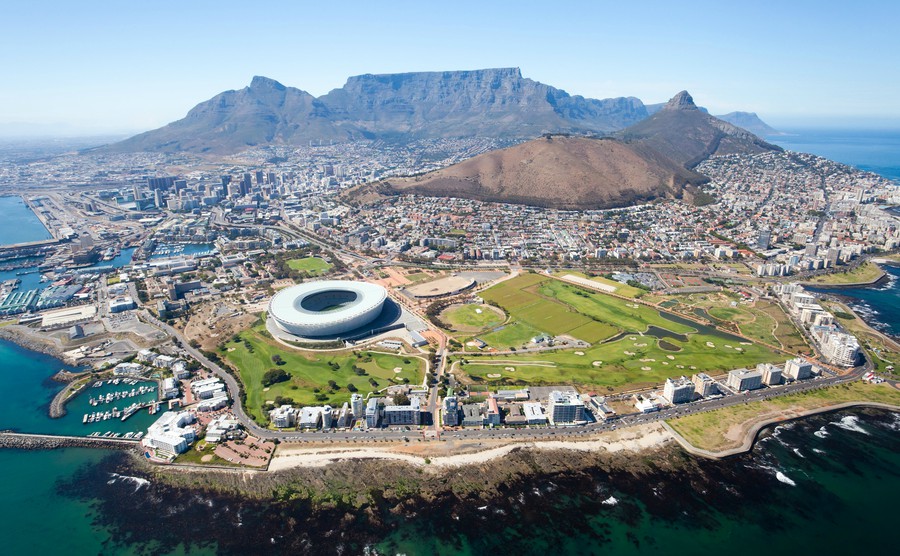 Located on South Africa's southwest coast, Cape Town is surrounded by golden beaches, beautiful valleys and bountiful vineyards. The imposing Table Mountain dominates the city's landscape, but the natural beauty is complemented by a cool inner-city urban edge: excellent art galleries, hip bars, world-rated restaurants and design-savvy shops. The average price of an apartment in this vibrant city-centre environment is around 1,600,000 ZAR (£927,000). But head a bit further out of town and 700,000 ZAR (£40,000) would be an adequate starting budget in a nearby coastal resort. For more information about living abroad, check out our website.
Porto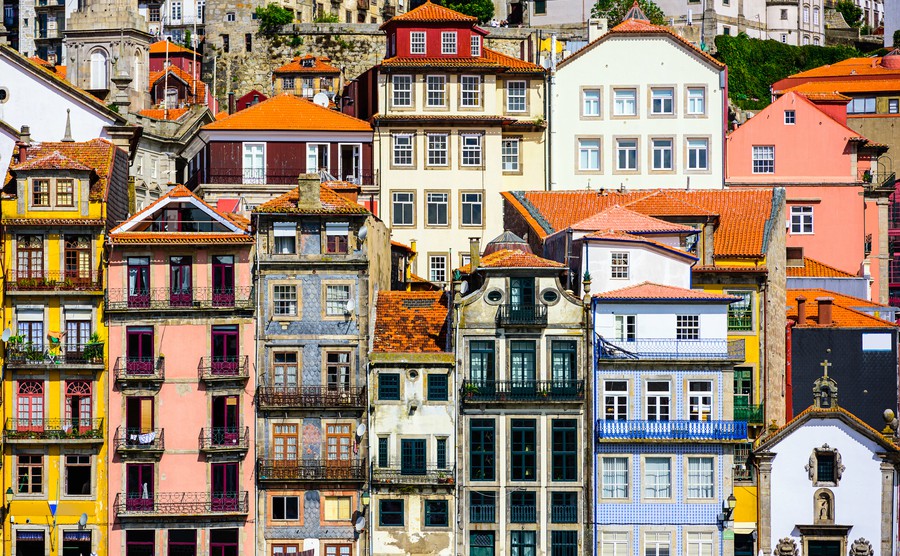 Sat astride the towering banks of the River Douro, Porto is linked by four stately bridges. The narrow cobbled streets of its medieval heart are offset by a contemporary buzz. And of course a visit to Portugal's second city isn't complete without sampling its signature tipple that made its name. You won't have to venture too far out of the city centre to find two bed apartments that start at around €270,000. From which you will be able to access the city's outlying beaches in the summer months. A host of low-cost airlines provide direct flights to Porto in less than two and a half hours. There are beach resorts on the doorstep, rocked by some of the biggest waves on the planet in surfing season, but also ski resorts a 2.5 hour drive away. For more information about living in Portugal, check out our Portugal page.
Istanbul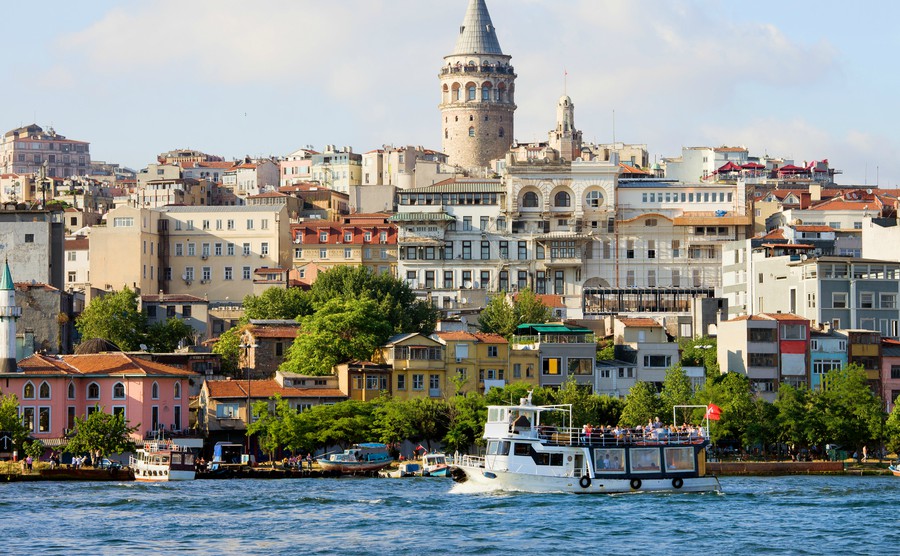 Istanbul is unique for many reasons, not least because it straddles two continents. The city's strategic location has given rise to a smorgasbord of fascinating architecture that reflects previous ruling empires – from Ancient Greek, via Roman, Byzantine and Ottoman. In more recent times Istanbul has become renowned for its bustling bazaars where you can haggle with stall owners, an impressive array of art galleries/museums and cultural festivals. Two-bedroom apartments in an-up-and-coming part of the European side of the city start at around £75,000. For more information about living abroad, check out our website.
Melbourne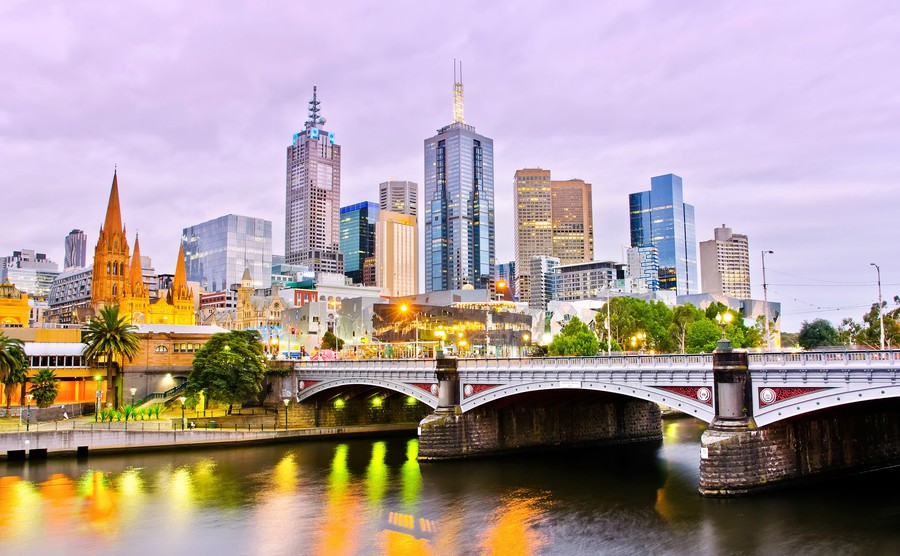 Is Melbourne Australia's most dynamic city? Sydneysiders might not agree but Melbourne's many art galleries, innovative café culture and trendy nightlife have helped stake its place as one of the most liveable cities in the world, year after year. Yet in terms of cool, cultural edge it is closer to Berlin than Brisbane, and Melbourne has proved that there is more to Australia than beaches and barbecues. An affordable two-bedroom apartment in one of the city's attractive, leafy suburbs will cost between $210,000 (£126,000) – $650,000 (£390,500). For more information about living abroad, check out our website.
Dublin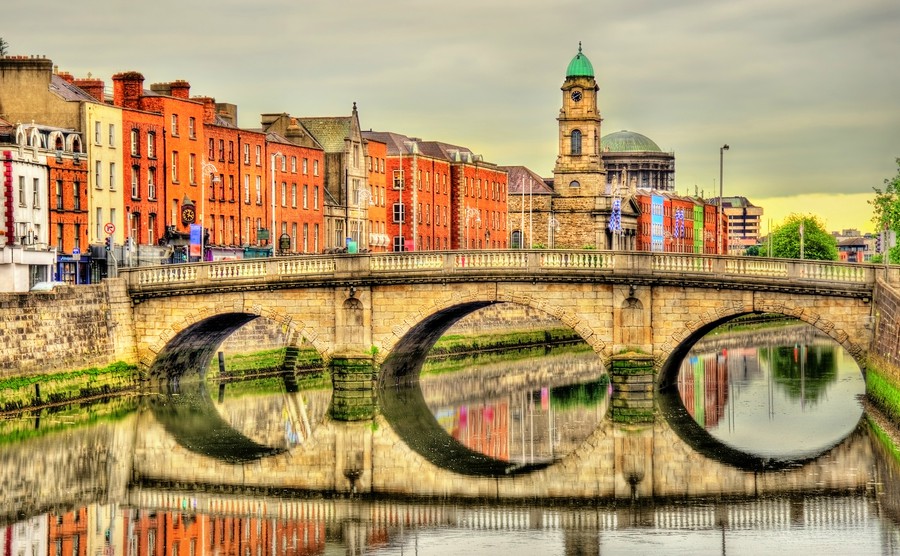 Dublin is a relatively small capital city, which makes wandering around its Georgian architecture and discovering its wonderful museums and galleries a breeze. Dublin is a literary and theatrical powerhouse too, but equally famous for its hospitality and thriving pub culture. You won't get a better pint of Guinness anywhere in the world – after all it's brewed here. Two-bedroom apartments close to the city centre start at around €420,000. With flights taking just an hour and a quarter, you can hop across the Irish Sea with ease. For more information about living in Ireland, check out our Ireland page.
Dubai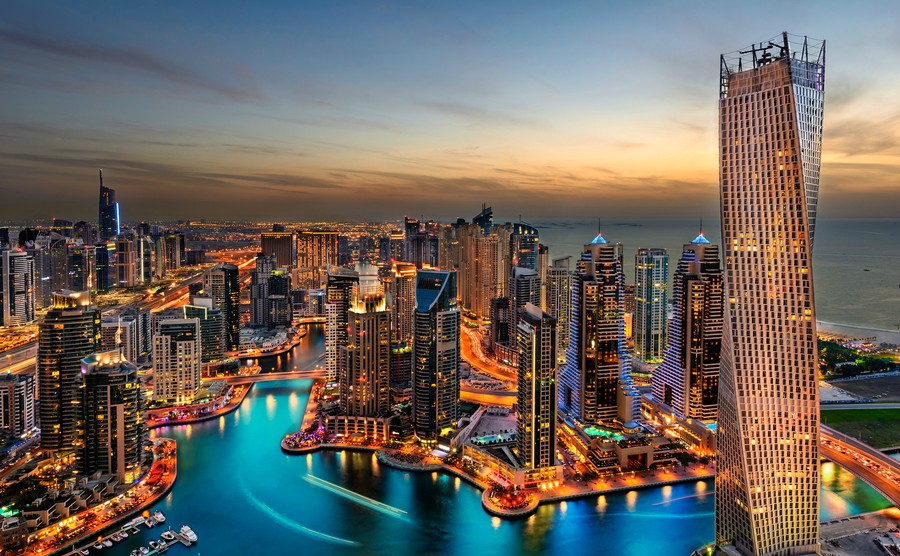 Dubai is both famous and popular for being brash. Located on the shores of the Persian Gulf its luxury shopping and lively nightlife attract people from around the world. The ultramodern high-rise architecture that dominates the skyline overlooks equally ambitious developments, such as the artificial islands of the Atlantis resort. Because everything is built to be big here, there's no shortage of state-of-the-art apartments to choose from. Dubai has developed a reputation for being a playground for the rich, meaning properties in the most desirable areas are often sold for astronomical sums. A one-bedroom apartment in an affordable part of town, however, will be priced in the region of 650,000 AED (£142,600). For more information about living abroad, check out our website.
Malaga
Although many of us fly into Malaga, most of us drive or take the train straight out again to the resorts along the Costa del Sol or the white villages of Andalusia. But there is a lot to this ancient city – including its people who are fun and noisy and demonstrative in that southern Spanish way. The English have always liked Malaga (the English cemetery is a quietly melancholy highlight) and with its Picasso Museum and terrific restaurant scene it has become a weekend-away hotspot, with literally dozens of flights to the UK every week and all year. As with any city, as an expat you should be careful where you buy, especially if you want to rent it out. A large luxury flat can cost €1m, a smart apartment in a revamped older building from €300,000, but a perfectly decent two-bedroom apartment little over half of that. For more information about living in Spain, check out our Spain page.
Montpellier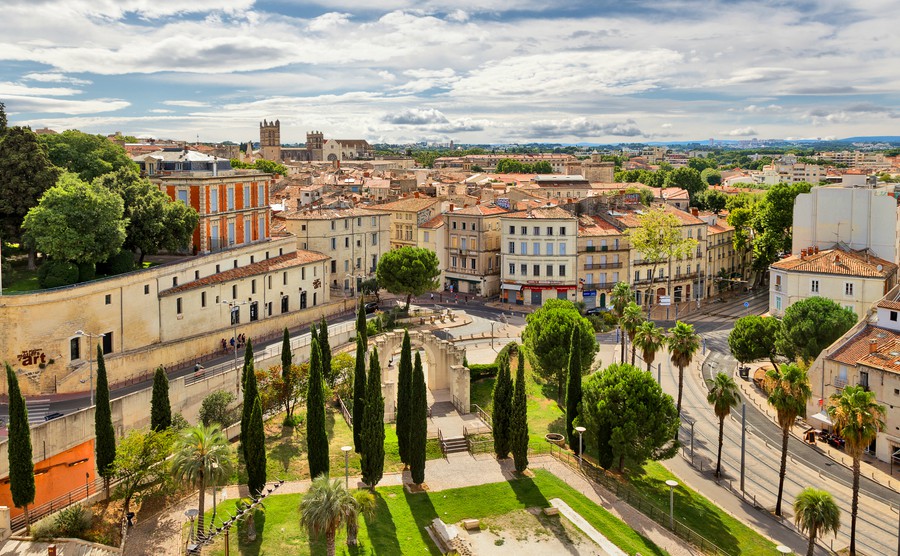 One of France's most dynamic cities, Montpellier has a population of around 250,000, much like Brighton, with a big student population keeping it hip and lively, much like Brighton. It is also close to a warm, sparkling sea, much like Br… Well, anyway, France's Amethyst Coast is just 12 kilometres away, the cheaper alternative to the Cote d'Azur but lapped by the same warm Mediterranean. Montpellier's centre includes wide boulevards with apartments in the same style as Paris because the architect Haussmann was a resident. Spacious city centre apartments start at below €190,000. EasyJet has non-stop flights in under two hours. For more information about living in France, check out our France page.
Palma de Mallorca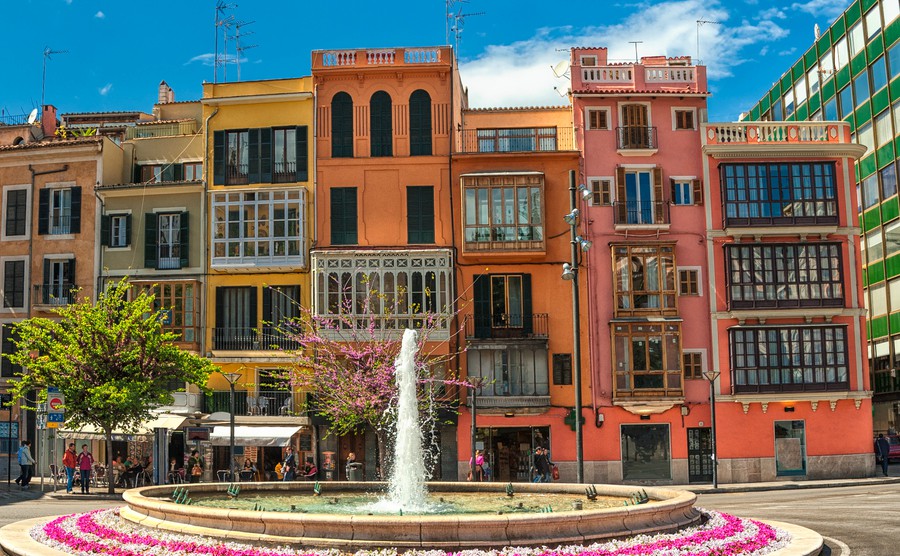 Palma is one of Spain's richest cities, its coffers bloated by the arrival of nearly 10 million tourists each year. But here's the clever bit – Mallorca sweeps the German, British and Scandinavian tourists off to resorts like Magalluf and Alcudia while keeping the best bits to themselves. That includes this gorgeous city, based round a cathedral. It has a medieval old town – cobbled alleyways behind which are ancient palaces based around cool courtyards with water features and palm trees. You can pay a lot for an apartment in a refurbished palace – like €700,000 to €1.5million – but head out from the city centre and €150,000 will be an adequate starting budget for one bedroom. Flights are all year and less than two hours. For more information about living in Spain, check out our Spain page.
Miami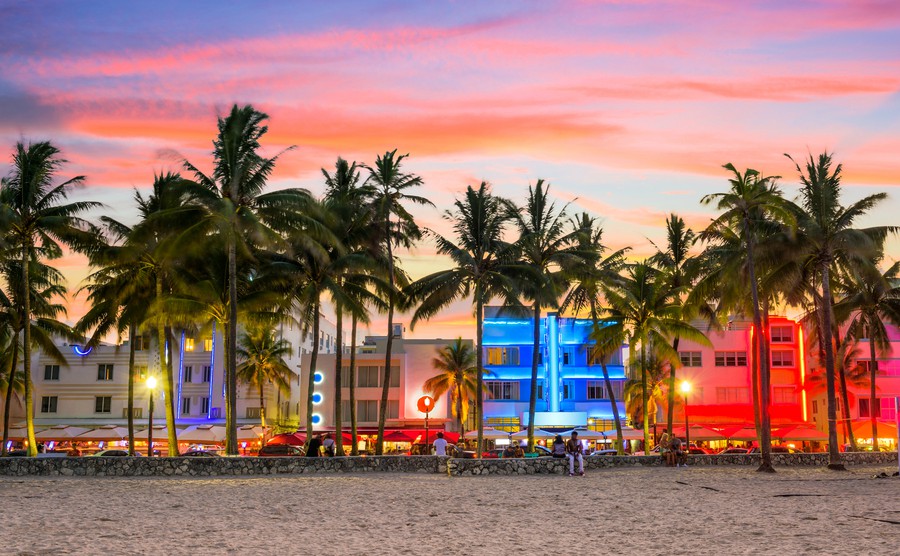 With the demise of Fidel Castro, many residents of Miami threw a party (well, no-one claims Americans have good taste). The city has not only become a home from home for Cuban exiles, but the de facto capital of Latin America, where the super-rich from Rio and Buenos Aires come to flaunt their wealth along South Beach and Key Biscayne. Andy Murray owned an apartment here too, drawn by the year-round warmth, sporty atmosphere and easy flight connections to the UK. Property isn't cheap, but this is a city on the rise. The average house price is $300,000 on the land side of Biscayne Bay and $400,000 over in Miami Beach. Then again, down in Coral Gables it's $746,000. For more information about living in USA, check out our USA page.
Berlin
In the many "most liveable cities" polls that you get these days, Munich, Dusseldorf and Frankfurt normally beat Berlin. Yet they lack the edgy cool that the movie Cabaret, various megalomaniacs and the Cold War gave to Berlin. Now it is a high-tech hub, "silicon strasse", a cultural and media magnet once again, the city bold enough to send a mobile advertising hoarding through central London after the Brexit vote saying "Dear start-ups, Keep calm and move to Berlin." (Bloomin' nerve, just 75 years after the Blitz). Berlin still offers cheap property and cheap rents, if you hurry. Historically it's been the Cinderella city of Germany, as various property booms passed it by, but the only thing that's not cool about Berlin right now is its hot, hot, hot property market, shooting up at over 7 percent to an average €3,000 per square metre. For more information about living abroad, check out our website.
Athens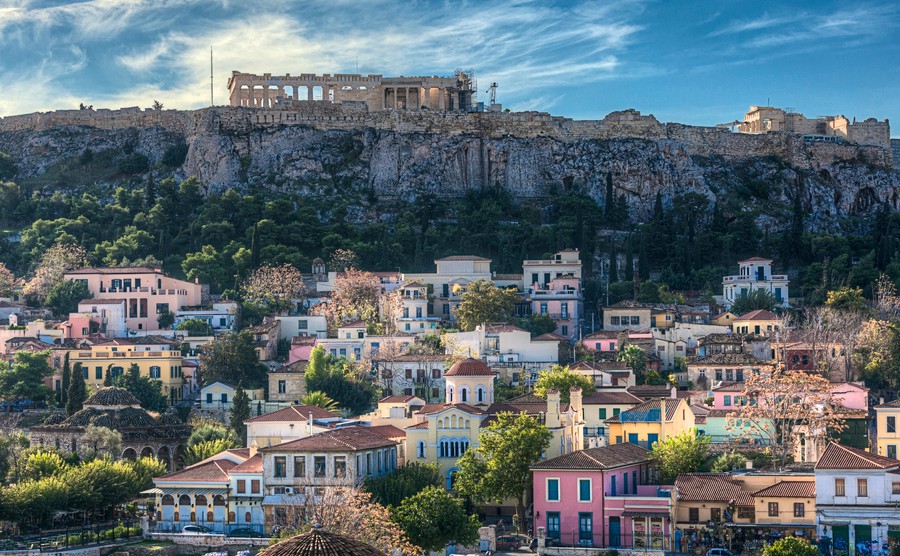 Athens, covered in graffiti where no-one has any money? Yes, that's the one, where prices are 50 percent cheaper since the crisis yet tourist numbers keep rising; where non-EU nationals can buy a property within the Schengen travel area (hint, hint); the European capital where people are genuinely pleased to meet tourists; where you're a cheap flight from the UK all year and a short ferry ride from the beautiful Greek islands. That Athens. You can spend anything from €25,000 for an apartment in downtown Athens right up to multimillion-euro apartments in the smarter areas in the south of the city centre or the northern suburbs of Kolonaki and the more bohemian Exarchia. Also consider the Athenian Riviera stretching 50 kilometres beyond Piraeus or hop on a ferry to the closer islands in the Argo-Saronic islands. For more information about living in Greece, check out our Greece page.
Christchurch, New Zealand
Outside of Britain, Christchurch is possibly the most British city in the world. Until the earthquake in 2011 there were 1,500 new British people arriving every year, adding to its nearly 400,000 population. Christchurch is New Zealand's third largest city and the largest on South Island. There was a slowdown in the numbers of people arriving just after the earthquake but the rebuilding process has been a boost for young and go-getting immigrants looking to take their place in a revamped city. As property prices in Auckland have hit record levels of unaffordability, so Christchurch has become more attractive for buyers and seen its own price rises, hitting an average of $475,000 (£266,000, which is half the price of Auckland). For more information about living abroad, check out our website.