How do you get your dream home for the best price?
When buying an overseas property, would you be confident of getting the best price?
Buying a home abroad is harder than in your own neighbourhood. You're out of your comfort zone, operating in a different language, currency and legal system, with little to compare prices to. Even worse, as a foreign buyer, many sellers will ramp up the price to take advantage.
Yet the stakes could hardly be higher, one of the biggest purchase you will ever make.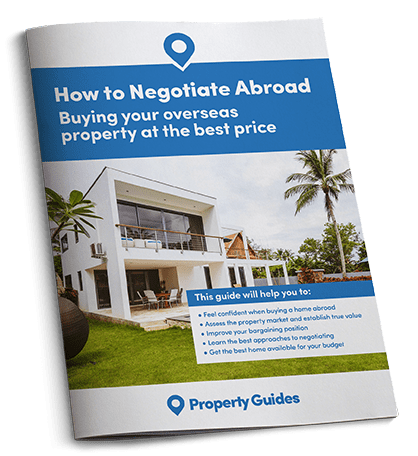 How to negotiate abroad is the guide to put you back in control:
• Feel confident when buying a home abroad
• Assess the local property market
• Improve your bargaining position
• Learn the best negotiating tactics
• Get the best property for your budget.
In clear and simple steps, it gives you a strategy for working with overseas estate agents to get a fair deal, and turn your overseas property dream to an affordable reality!
We partner with some of the most trusted names in the industry


How can the Turkey Property Guide help you buy safely and successfully?
The Turkey Buying Guide, and the additional downloadable guides from this site, are here to help you safely navigate each stage of the property purchase process in Turkey. The first step is the Turkey Buying Guide, designed to help you begin your plans, as well as giving critical information on legal and financial considerations.
The information on the Turkey Property Guide can help you identify and avoid the numerous pitfalls of buying in Turkey, to assist you in achieving your goal of owning a dream home in Turkey – either as a holiday home or your new permanent residence.
Turkey Property Guide has a network of industry specialists to provide independent and factual information on every stage of the process. Additionally, we have a team of writers living abroad, who have already gone through the whole process themselves.
With 12 years of experience in helping thousands of buyers realising their dream of buying property abroad, our expertise is recognised and trusted by some of the biggest brands in the industry. Rightmove and Green-Acres regularly use our content to inform and guide their own users about buying property abroad.