How do you protect your Turkey property budget?
Buying a property in Turkey is an exciting prospect, but make sure you plan your finances carefully to ensure you don't lose money on your currency transfers. Current political instability has caused the markets to fluctuate wildly and it is more important than ever to protect your budget when buying abroad.
The Property Buyer's Guide to Currency will provide you the platform that you need to make informed decisions about your budget. The guide is produced by Smart Currency Exchange, a company from whom we regularly hear fantastic feedback from our Turkey Property Guides readers. They are ranked "excellent" for Currency Exchange and Money Transfers on Trustpilot and they are also trusted by companies such as Rightmove.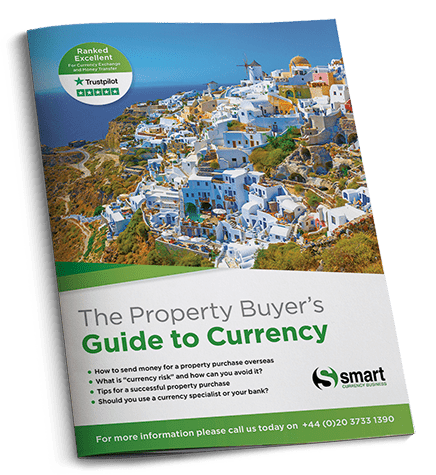 The Property Buyer's Guide to Currency will help you:
• Understand the currency markets
• Protect your property budget
• Use a Currency Specialist
• Learn from other overseas property buyers
In clear and simple steps, it gives you a strategy for protecting your costs for your dream move to Turkey.
Download the free Property Buyer's Guide to Currency
We partner with some of the most trusted names in the industry