If only the best is good enough for your little ones, where is Paris's answer to Eton, Madrid's version of Harrow? Here are the best European schools beyond our shores. Even better, some of them are free.
FRANCE
LOCATION: Paris
PUPILS: Day school accepting pupils from 13-18
FEES: Free
ALUMNI: Jean-Paul Sartre, Guy de Maupassant, Sir Christopher Meyer (British Ambassador to US)
Paris's answer to Eton has not only had its fair share of top French political alumni, it even had Georges Pompidou as teacher, along with an entire staff room of philosophers. It's free, round the corner from the Sorbonne and part of the lycée system of which the French are inordinately proud. If you can't get your child in here, try the Lycée Louis le Grand, also free and also in Paris, even older, and where most of the other French Presidents went, including Chirac, along with writers including Victor Hugo and Moliere.
LOCATION: Paris
PUPILS: Day school accepting pupils from 3-18
FEES: From €21,680 – €28,094
ALUMNI: Yann Martel (Author of Life of Pi), Jochean Paesen (Creative Director at BMW)
Should your children attend the British School of Paris, they'll benefit from an inspiring location on the banks of the River Seine, just a stone's throw away from all the city's incredible history, culture and art. As one of the longest established British schools in the world, their results are consistently exemplary, with more than 90 percent of pupils moving on to first choice universities.
LOCATION: Chavagnes-en-Palliers, Pays de Loire
PUPILS: Catholic boys school, ages 11-18
FEES: €11,500 to €16,500
Although founded in 1802, Chavagnes relaunched itself in 2002 as an international private school aligned with British public school traditions. The Christian community of teachers has a fantastic record for university entrance in the UK, USA, Spain, and France. The average class size is just 15. Modern languages are particularly strong, with many students speaking four languages fluently.
LOCATION: Verneuil-sur-Seine, Ile-de-France
PUPILS: Boarding and day, mixed pupils, ages 15-18
FEES: €24,990
This bilingual school is set in 13 hectares of historical parkland in the impressive Château de Verneuil. The school follows the American curriculum and excels in languages and the arts. Pupils are given the chance to travel extensively within France, and neighbouring countries to further their learning.
SPAIN
5 – Boarding School Barcelona
LOCATION: Sitges
PUPILS: English-speaking boarding and day school, ages 5-18
FEES: Day tuition €6,540 to €10,850. Boarding €27,690 to €32,950
With incredible grounds inside the Garraf National Park, the 300 students at Boarding School Barcelona learn in a striking location surrounded by vineyards and olive groves. The school places great emphasis on healthy pupils, boasting first-class sporting facilities and a team of chefs on hand to whip up nutritious meals. 98 percent of students graduate to higher education.
LOCATION: Madrid
PUPILS: Day and boarding, ages 2-18
Such is the reputation of Kings College Madrid that British families around Spain compete to send their children to this fine educational establishment. Classes are taught in English and pupils are meticulously prepared for International GCSEs and A Levels. The purpose-built premises boast a music school, 25 metre indoor swimming pool, horse riding school and all-weather multi-sports arena. Kings also has branches in Murcia and Alicante.
PORTUGAL
LOCATION: Lisbon
PUPILS: Day school for pupils aged 3-18 years
FEES: €9,192 to €21,708
ALUMNI: Famous footballers, including Afonso Taira, Kasper Schmeichel and Eric Dier
St Julian's is an extremely successful school, which educates 1,000 pupils from 40 different countries, in conjunction with the British National Curriculum. The school's sporting facilities and coaching are particularly impressive, and many alumni have gone on to compete at a professional level.
LOCATION: Algarve
PUPILS: Pre-school to 18
Founded by a group of local residents in 1972, Nobel International School is the largest private school in the South of Portugal. The 90,000 square metre site hosts pupils from 30 different nationalities who learn Portuguese, IT, PE and music from pre-school. Their sporting teams are consistently victorious in regional championships, and they actively encourage drama and the arts as a way to improve self-confidence and encourage self-expression.
ITALY
LOCATION: Rome
PUPILS: Day school for ages 3-18 years
FEES: €9,100 to €16,700
How would you like to have your child receive their education in a large Roman villa, surrounded by beautiful gardens, only 15 minutes from the centre of Rome? This historic school is known for its friendly atmosphere, small classes, and for guiding older pupils to take responsibility for their learning.
LOCATION: Florence
PUPILS: Ages 3-18 years, day school
The International School of Florence has two separate sites for pupils, both housed in Renaissance buildings, surrounded by Italian gardens, around a ten-minute stroll from Piazzale Michelangelo in the centre of Florence. Your child can study for the International Baccalaureate, learn fluent Italian and benefit from being surrounded by reminders of Italy's history at every twist and turn of Florence's cobbled streets.
SWITZERLAND
LOCATION: Villars
PUPILS: Boarding school for mixed pupils aged 11-18
FEES: £79,528
ALUMNI: Princess Marie of Denmark, Prince Guillaume – Hereditary Grand Duke of Luxembourg, Charlotte Gainsbourg, Jacques Villeneuve, Hermés family
College Alpin Beau Soleil is one of the oldest and most prestigious boarding schools in the world. The impressive school, located in the mountains surrounding Geneva overlooking the Rhone Valley, offers a full French language curriculum as well as the IGCSE and IB programmes. The school organises incredible excursions for its 240 pupils: past trips have seen students tackle Mont Blanc, Mount Meru (Tanzania), Cotopaxi (Ecuador), and Kilimanjaro. Located a minute's walk from the slopes, pupils ski free at weekend.
LOCATION: Leysin
PUPILS: Mixed boarding school for ages 14–18
FEES: £66,338
ALUMNI: Saudi Arabian Royal family members, the Vanderbilts and the Rockefellers.
Although only founded in 1960, what Leysin lacks in history it makes up for in prestige. Visited each year by 70 of the world's best universities, 99% of pupils continue on to higher education at leading universities. The school enrols 350 students from 60 different nationalities, and there is one teacher to just eight pupils. Its alpine resort location allows pupils to pursue a love of winter and adventure sports, with school trips to China, Egypt, Florence, and Barcelona.
LOCATION: Two campuses: Rolle and Gstaad
PUPILS: Boys and girls, ages 8-18
FEES: £86,657
ALUMNI: King Albert II of Belgium, Prince Rainier of Monaco
Institut Le Rosey is the most expensive school in the world, and has earnt itself the epithet "The School of Kings" due to the numerous Royals who've passed through its ranks. The school boasts two separate campuses: a lakeside location during summer months and a mountain village from January until March. All teaching is bilingual and pupils are encouraged to study up to four languages at a time, with over 20 offered by the team of 120 teachers (for 420 students). Those interested in music will benefit from the choice of three orchestras, two choirs, three theatre groups, and workshops in art, dance, and gastronomy. Those whose passion lies in sport will enjoy the schools 38-foot yacht, riding stables, 18-hole golf course, and tennis centre.
GERMANY
LOCATION: Hohenfels, Salem
PUPILS: Boys and girls, 95 percent of whom board
FEES: €37,140
ALUMNI: The Duke of Edinburgh, Queen Sofia of Spain, Princess Irene of Greece and Denmark
This internationally-orientated school strives to instil truth, courage and responsibility in all of its students. Languages and classics are a major focus and all students should graduate fluent in German. Great emphasis is places on sport and artistic pursuits.
AUSTRIA
LOCATION: Salzburg
PUPILS: Boarding and day school for boys and girls aged 10-18
FEES: €29,000-€34,500 (day pupils), €49,000-€54,500 (boarding)
Located on the same shores of Lake Wolfgang that Mozart's family once called home, pupils at St. Gilgen enjoy a safe and secure environment that affords a rare level of freedom. 160 students from 20 nations embrace their rural environment and enjoy extra-curricular activities including Nordic skiing, mountain biking, sailing and rock climbing. The school runs an ambitious annual programme of expeditions including hiking the Silk Road in China, and climbing Mont Blanc in France.
DENMARK
LOCATION: Næstved, 80km south of Copenhagen
PUPILS: Day and boarding school for girls and boys from age 11-18
FEES: €29,345 for boarders, €16,044 for day students
ALUMNI: Many leading Danish politicians, including former PM Christian Albrecht Blume
Herlufsholm's location on the banks of the River Suså, affords pupils a peaceful environment in which to receive their education. The school prides itself on its historic values of responsibility, upbringing, openness, and tradition. In addition to excelling in academia, the school provides ample opportunity for extra-curricular development in both sport, and the arts.
TURKEY
LOCATION: Istanbul
PUPILS: Boys and girls between 2 and 18
FEES: £3,500 deposit to secure spot, then £19,950 per year
Istanbul's British International School has an exemplary reputation around the world for the education it provides. Emphasis is placed on academics, and in particular languages – students are offered instruction in German, French, Spanish and Turkish. Graduates regularly secure spots at the best universities in the USA and UK.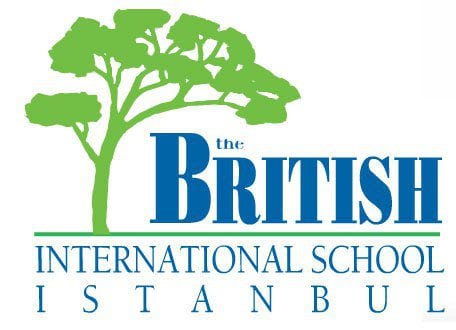 GREECE
LOCATION: Lykovrissi, Athens.
PUPILS: Girls and boys from 3-18
FEES: Goes up in price annually, culminating in an annual cost of $13,040 in years 12 and 13
ALUMNI: Marina Diamandis – British pop singer from Marina and the Diamonds
Once just a small primary school established to educate the children of British citizens and employees at the British Embassy, since the 1960s the school has expanded significantly, and now educates more than 1,000 pupils from 54 different nationalities. 99 percent of pupils receive their diplomas and go on to study at some of the world's most prestigious universities including Cambridge, Yale, Berkeley and NYU.
IRELAND
LOCATION: Dublin
PUPILS: Boys and girls 11-18
FEES: €18,621to €26,820
ALUMNI: Adam Clayton (U2), and Brian Faulkner (Prime Minister of Northern Ireland)
The campus of St Columbas, the most expensive school in Ireland, is located on 150 acres in the foothills of the Dublin Mountains. The 300 students enjoy class sizes of just 12, aiding a love of learning in its pupils and impressive academic results. On-site pupils enjoy a purpose-built library and music building, an arts centre with two studios, a photography lab and pottery studio, and top-class sporting facilities which host 300 fixtures each year.
THE NETHERLANDS
LOCATION: Maastricht
PUPILS: Mixed, ages 2-18
FEES: €4,800 to €7,872
Although only established in 2009, the school is part of a prestigious network of United World Colleges operating internationally. The sustainable campus is located on an island surrounded by a moat, accessible only by two bridges. Currently, there are around 730 students from 90 different countries all studying towards the International Baccalaureate. The school is committed to promoting intercultural understanding, celebrating difference, and establishing integrity, compassion, and respect in all its pupils.