Career need a good ol' dose of the American dream? Think your weekends could be a little more rugged and outdoorsy? Then Washington would be an excellent choice. And if you're up for buying a property in Washington State, you're in for a treat!
Firstly, no we don't mean the "Nation's Capital" on the east coast, a city that's maybe best avoided for a year or three. We mean Washington State, one of the wealthiest and most socially advanced states in the country.
It's home to some of the world's largest and most exciting corporations. It has an idyllic location with ocean, mountains, forests and the Canadian border. But what does Washington State offer expats and property hunters and where should you start looking?
An overview
This is the 18th largest of all the US states and is home to around 7.5 million people. Most of the population is focused around the Seattle Metropolitan area, which lies along Puget Sound. This includes an archipelago of multiple islands, bays and fjords that were carved out many moons ago by the region's glaciers.
In most of Washington's major cities you're never far from water. When you head inland you're greeted by rainforests and mountain ranges. Mount Rainier is the state's highest peak. If you're lucky enough to move to the USA – or determined enough – you may be able to enjoy views of the mountain from your office, or your new property in Washington.
This is an incredibly beautiful part of the world. It's also a very active state – expect to see your neighbours getting out and about, enjoying the hiking and biking trails that criss-cross each city.
Job opportunities
Washington enjoys a robust economy that only looks to be going from strength to strength. In fact, Washington is the 14th wealthiest state and, good news, this tends to be reflected in the wages! Even for roles paying minimum wage, Washington offers $11.50 (£8.60) per hour, which is the highest rate in the USA.
Those moving to the USA to search for their own big slice of the American Dream will do well to look to Seattle. The city is home to some of the largest corporations in the world, including several Fortune 500 companies. The Washington employment market is thriving, and this is attracting talent from across the country, as well as internationally. The main industries in the region are:
Aerospace
Boeing is the largest employer in the Seattle area, with around 80,000 employees. It's also one of the longest-standing companies in the city as once upon a time Seattle was almost entirely dependent on the aerospace industry. Times have changed but working at Boeing still guarantees excellent benefits and high salaries. Quite a bit of kudos too, to be fair.
Tech
While Microsoft was founded down in New Mexico, Bill Gates didn't waste any time relocating the company back to his home town. His doing so launched the city's tech boom, which continues to this day. The company now employs around 43,000.
Hot on Bill Gates' heels is Jeff Bezos, owner of Amazon, which employs over 25,000 people in the state, either at its headquarters in Seattle, or at its shipping centres dotted around the state.
If you're going to work in Washington State's well-heeled tech industry, you might need a suitcase to send all your cash home! Contact our partner Smart Currency Exchange for a simpler solution.
Education
The University of Washington employs more than 25,000 people at its different campuses in Seattle, Tacoma and Bothell. This is one of the best universities in the country, particularly for business, law and medicine.
Healthcare
For those seeking work within the healthcare industry, there are many notable hospitals located in the state. The largest employer in the region is Providence Health and Services. They are the third largest non-profit health system in the United States, but are only located in six states, including Washington.
Furthermore, around the state you will be able to find work within agriculture and viticulture. Washington is second only to California in terms of its wine production.  Manufacturing, I.T., communications, logging, lumber and life sciences are also popular industries.
Climate
We've all heard the rumours that in Seattle it rains more than it does in the UK… but is this actually true? Well, yes, but only just! And, it depends on where you're located in the state. Washington gets significantly less rainfall than New York and Boston, but the difference is that Washington has no pre-determined rainy season, so it can rain all year round. How much sunshine and rain you receive will depend on which side of the Cascade Mountains you decide to base yourself.
Western Washington
If you choose the west, which is home to the majority of the population, you'll enjoy rather mild weather most of the time. Summer temperatures peak at around 26 degrees centigrade and are unlikely to fall below seven degrees unless it's night time. That infamous rain is common in winter, but you'll rarely encounter any snow. In Seattle, rainfall averages around 37 inches per year. This is slightly higher than the UK average of 33.7 inches per year.
Eastern Washington
Head east and you can expect to enjoy lots of snowy days. As you would expect in the US, the state has taken full advantage and there are plenty of ski slopes. There are some super-sunny locations in the east too, particularly in Wenatchee and Chelan which both lap up more than 300 days of sunshine each per year. During eastern summers, temperatures can reach the forties.
Best locations
Seattle
Seattle is one of the USA's most vibrant cities. As it's based on the water, you'll be able to enjoy walks around its many bays and lakes. You can kayak, paddle board or enjoy a scenic ride in a sea plane or one of the many ferries that service the city. You can support the Seattle Seahawks NFL team, The Mariners baseball team, or see what all the fuss is about when it comes to college sport by supporting the University of Washington. Seattle's booming economy and jobs market has driven new arrivals to its shores for the last couple of years. Therefore, it's one of the hottest property markets in the country.


If you were a fan of Sleepless in Seattle, perhaps you'll remember that Tom Hanks' character lived on a house boat – now you can too! This two-storey boat is located on the banks of Lake Union right in the heart of the city. You'll instantly become part of a great community of fellow houseboat owners, plus you're located close to a park and a bike trail. What a spot for someone looking to enjoy nature while being close to the city!
Olympia
Olympia is Washington's state capital. Like Seattle, the city is located on Puget Sound, although it's far more affordable. The median property price in Olympia is $240,800, which is far lower than the state average. Its arty community, excellent seafood and diverse population has seen Olympia make many a list of the best places to live in the USA.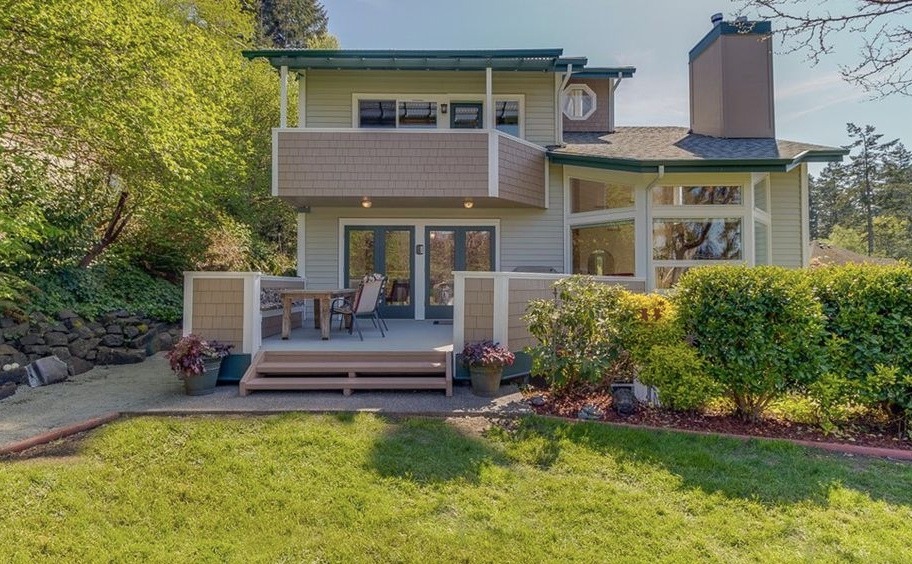 Enjoy views of the water from this beautiful home, located in the highly sought-after area of Boston Harbour. The property boasts high vaulted ceilings and lots of natural light across the property's multiple levels. You'll also enjoy a large garden and a spacious deck overlooking the water, perfect for entertaining new friends or work colleagues.
Wherever you buy property in Washington State, getting a good deal is usually a question of good research and planning. Read our guide: How to Negotiate Abroad, to maximise your bargaining position.
Spokane
If you plan on moving to the USA to be close to ski fields (as well as for those excellent job opportunities), eastern Washington might be right for you. In particular, Spokane, where you'll be able to hit the slopes all winter long. This is an incredibly popular spot which enjoys a strong and diverse economy, as well as warmer temperatures during summer! It is also serviced by Spokane International Airport.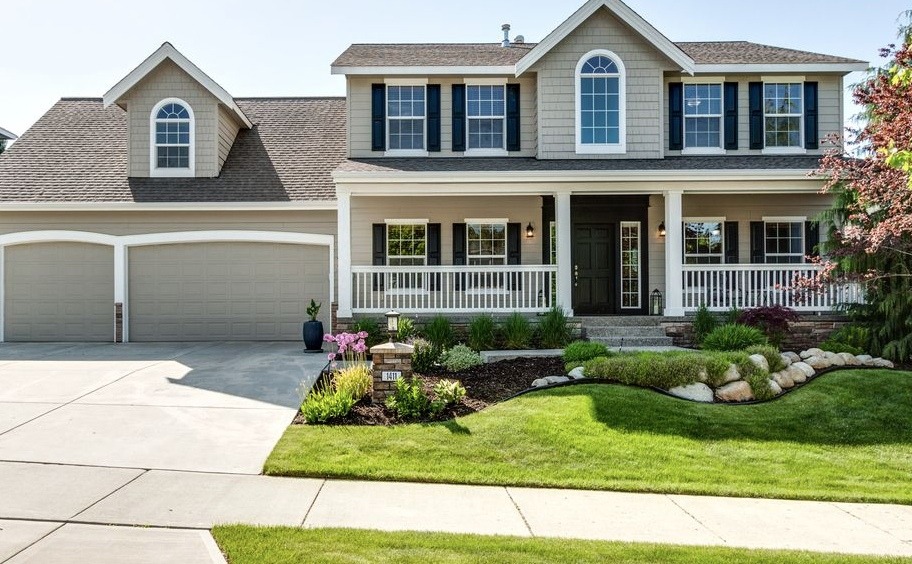 This immaculate family home is beautifully-designed throughout featuring natural woodwork and hardwood floors. Your back garden, with its enticing patio and gazebo is perfect for when things heat up in the summer as they're prone to during summer months!
Redmond
If it's tech jobs you're after, Redmond could be where you end up after moving to the USA. The high-tech city is home to Microsoft and Nintendo. Additionally, the city has been dubbed the 'Bicycle Capital of the Northwest' due to how many people make the most of the city's extensive network of bike trails and lanes. The median property price here is $462,200, which while relatively high is balanced by the fact salaries here tend to be higher than in other parts of the state. The median household income in Redmond is $99,586.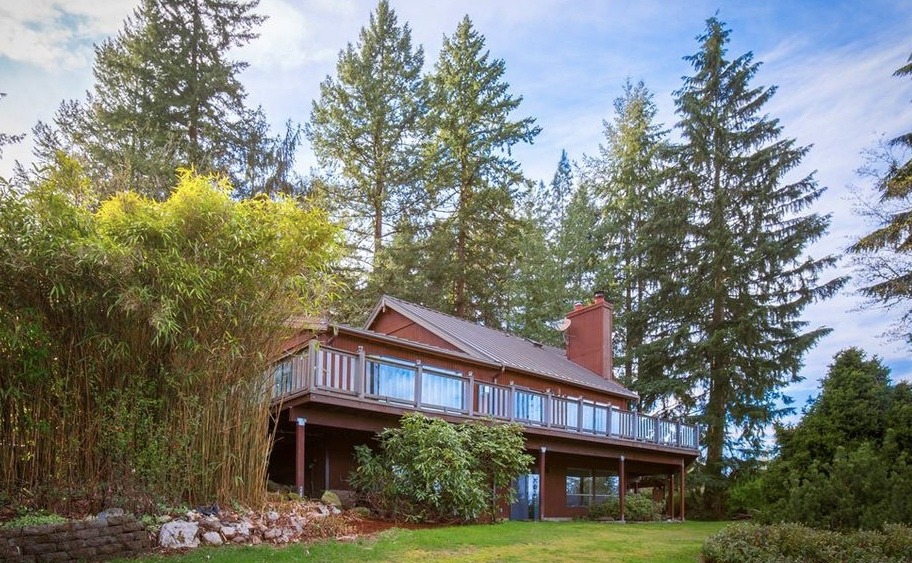 This hidden oasis of a property is surrounded by peaceful rainforest and enjoys 180 degree views of the Cascade Mountains in the distance. The property has been masterfully designed by architects to capitalise on natural light and enjoys floor to ceiling windows.