What can you get for a lower budget in the US? We've found the locations and bargain properties that offer the dream American lifestyle at a more reasonable price.
If you're worried that a low budget will stop you finding your slice of the American Dream – fear not, there are plenty of locations around the USA where property can only be described as a complete bargain. Today we're looking at lower-cost options for three groups of people: holiday home-buyers, expats moving to the US for work, and investors.
Driving to Disney?
If you're going to be using your Florida pad as a holiday home, and enjoying regular breaks there with your family – you'll want to be able to nip to Disneyworld and all the nearby attractions without too much bother. While there are bargains to be found in and around Orlando, why not try a cheaper part of Florida which isn't so flooded with tourist footfall and offers the best free entertainment of all – a sandy beach!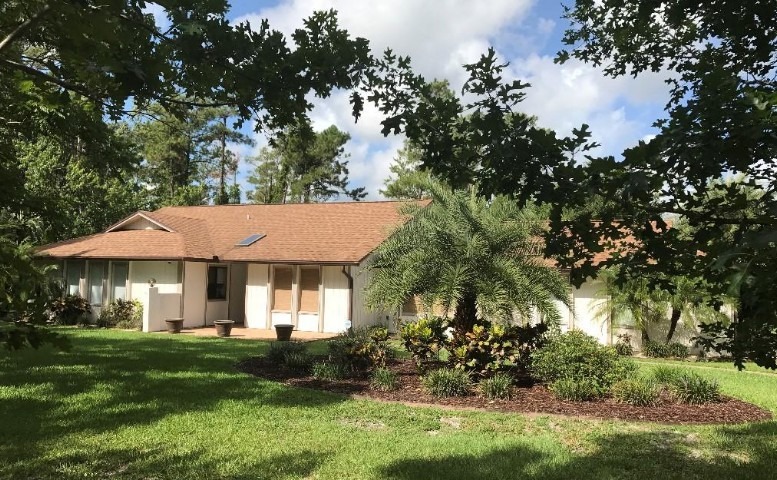 This four-bedroom tropical paradise in Titusville is on the market for $369,000 (£287,000). That might not sound cheap, until you consider what you get: a private wooded neighbourhood, a large plot boasting its own pool, veggie patch, koi pond, fire pit and shaded seating areas. This is a fantastic option for people who want to be close to the beach but also within driving distance of the rest of Florida's major attractions. Disney and Universal are just 40 miles away. You only need to travel eight miles to reach some of Florida's best beaches and the NASA launch spot is just down the road. You're also only 35 minutes away from two international airports.
If you are ready to buy in America, you'll want to make sure fluctuating exchange rates don't ruin your budget. For advice on getting the best currency deal download the Property Buyer's Guide to Currency.
If you require something smaller, pop down the road to Melbourne, which is also wonderfully-located close to beaches and attractions. This two-bedroom property was only built in 2015 and is on the market for just $129,000 (around £100,000).
The inside is light, spacious, decked out with the finest appliances, and has that all-important, huge, walk-in closet! Look forward to mint juleps on the terrace as you enjoy views of the natural reserve that the property backs onto.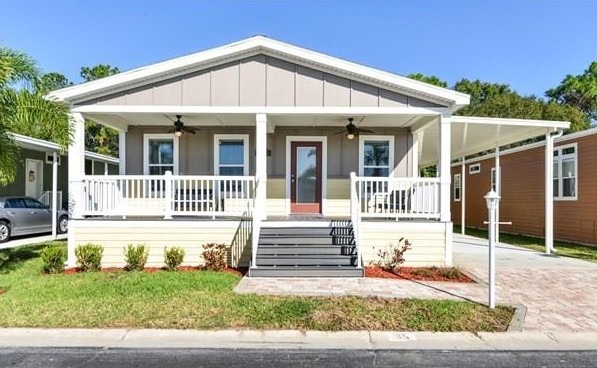 New York State of Mind
While buying property in a nice part of Manhattan is practically impossible with a low budget, you don't have to venture out of the five boroughs to be able to locate a bargain. There are reasonable prices to be found in The Bronx, in areas including Morris Park (median price: £352,000) and City Park (median: £362,000), and in Queens in Laurelton (median: £346,000) and Sunnyside (median: £421,000). Today, however, we're looking over the water at Staten Island to Great Kills, a firm favourite with Manhattanites on the hunt for affordable houses in a great community. Here you'll find Great Kills Park, right on the water, and Great Kills Harbour, with all its restaurants and bars. The commute into the city is nice and simple and the median price of property is just £327,000.
For just $539,999 (£420,000) this three-bedroom property could be all yours. Downstairs you'll find a recently renovated kitchen overlooking an open plan living and dining area that enjoys lots of lovely natural light. There is hardwood flooring throughout, and the property has a sizeable backyard. The property also has a basement, which is decked out with a new washer and drier.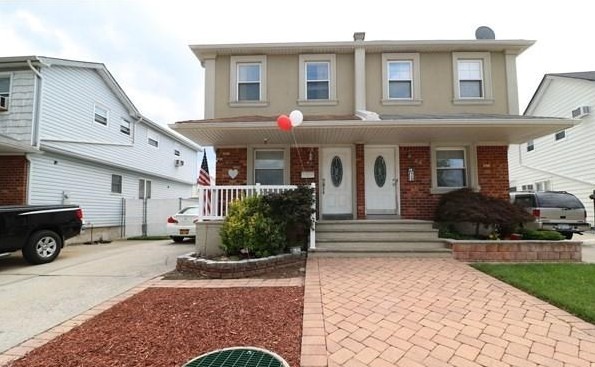 Invest in Detroit
While these prices are certainly affordable, if it's the real bargains you're after, and you plan to invest in an area that's on the rise – you could set your sights on Detroit. Following the market crash, properties in Detroit hit rock bottom – we're talking as little as £10,000 for five bedroom homes. Investors flooded the market and unfortunately many had their fingers burnt by rogue agents looking to make a quick buck. While it's important to seek legitimate professional advice when buying in the city, there are a number of reasons why this city is a fantastic spot for investors; there is huge potential to earn rental returns and you have the potential to turn a small amount of investment into some decent regular cash flow. The Detroit Metro area is growing in popularity, which means in a few years time you could find yourself owning property in one of the country's hippest locations.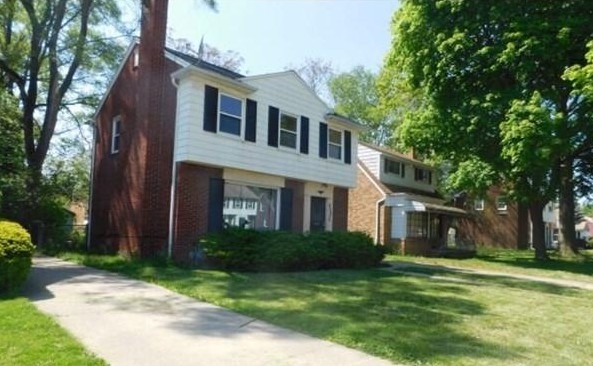 Who knew that the American dream was so affordable? Just $62,070 (under £50,000) will get you this three-bedroom, two-bathroom colonial-style property. There's a basement for all your storage needs, and the property is conveniently located near to shops, parks, highways and public transport. It also has a detached one-car garage, just the place to stick the SUV that you'll buy with all the money you saved.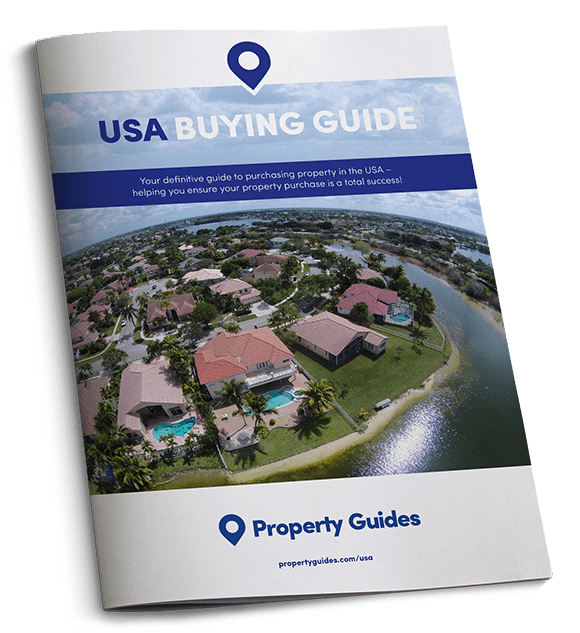 Your guide t buying a home in the USA, safely:
✔  Your timetable for buying
✔  Focus on where and what to buy
✔  Set your budget
✔  Understand the legal processes
✔  Buy safely in the USA
Download your USA Buying Guide