Join us on a tour of America's ten most beautiful, exclusive, expensive neighbourhoods and a few houses for sale in them. Make sure you wipe your feet.
It's the American dream; a house that has it all. An estate on Florida's Gulf coast with space to park your yacht; a New York penthouse with a view over Central Park; a Montana ranch with stables, prairie and your own river. If you're lucky enough to have a big budget, America has the property. Today, because we believe in the American Dream, we're listing the top ten most exclusive places to live in the USA and providing a couple of examples of what you can get for your millions.
LA's prestigious Bel Air neighbourhood makes up one third of the city's 'Platinum Triangle', joined by Beverly Hills and Holmby Hills to be named the most exclusive parts of town.
1 – The Hamptons, New York
This group of picture-perfect towns and villages is a favourite summer destination for the who's who of New York society. It's in the 'East End' of Long Island, where the expansive beaches and rolling farmland are just 125 miles away from the bright lights of New York City. The list of A Listers who own properties here is long and includes Robert De Niro, Steven Spielberg, Jerry Seinfeld and Billy Joel.
2 – Naples, Florida
On Florida's West Coast, Naples is famous for its luxury shopping and world-class golf courses. The city is just north of the Everglades National Park and has excellent weather, white sand beaches and warm waters, perfect for fishing, diving and an array of watersports. While the town is known for its extravagant properties, this is actually one of the most affordable luxury communities in the US.
Set up shop in this palatial home in downtown Olde Naples, overlooking the Gulf of Mexico. The entire third storey of this four-bedroom property is dedicated to a lavish master suite. Enjoy your own private elevator, a gourmet kitchen and direct beach access, all for $6,995,000 (£5,3m).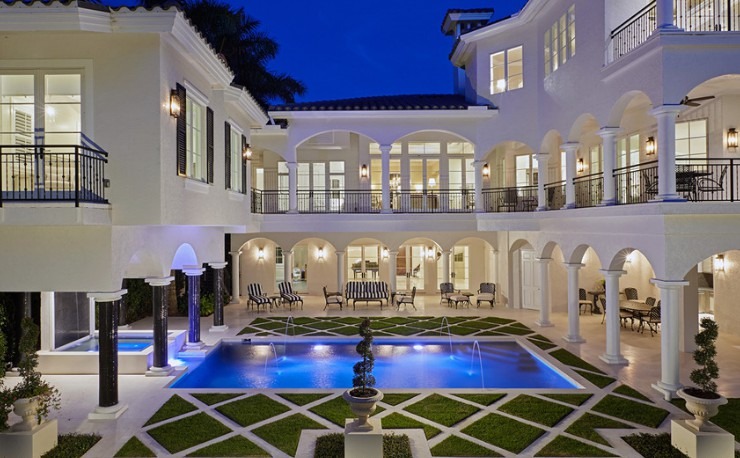 3 – Bel Air, California
LA's prestigious Bel Air neighbourhood makes up one third of the city's 'Platinum Triangle', joined by Beverly Hills and Holmby Hills to be named the most exclusive part of town. While the suburb is close to downtown LA, Bel Air offers relative peace and quiet and some of the most luxury real estate in the world. Located in the foothills of the Santa Monica Mountains, this has always been a popular spot with the world's biggest stars, including Brits Elizabeth Taylor, Alfred Hitchcock and Rod Stewart. Elon Musk, founder of PayPal, lives here too.
If you are planning a high-value property purchase, USA Property Guide is a partner of one of the most trusted solicitors working in the high-value property sector. Call 020 7898 0549 or email USA@propertyguides.com to be put in touch.
4 – Manhattan, New York
Living on Manhattan island means you're on the doorstep of everything New York City has to offer: the best of the best, wonderful shopping, excellent restaurants and bars, gigs, exhibitions, gallery openings, cocktails, musicals, great cafes – the list goes on and on. If you want to be in the middle of where the magic happens, there's no American location quite like Manhattan. By the way, just how were the Friends able to afford such a pricey apartment?
This stylish penthouse loft is located in Manhattan's West Chelsea Art District overlooking Downtown's Highline Park. Enjoy 4,100 square foot of indoor and outdoor living space, 20-foot ceilings, oak floors and a landscaped outdoor terrace with multiple seating areas for $9,200,000 (£7m).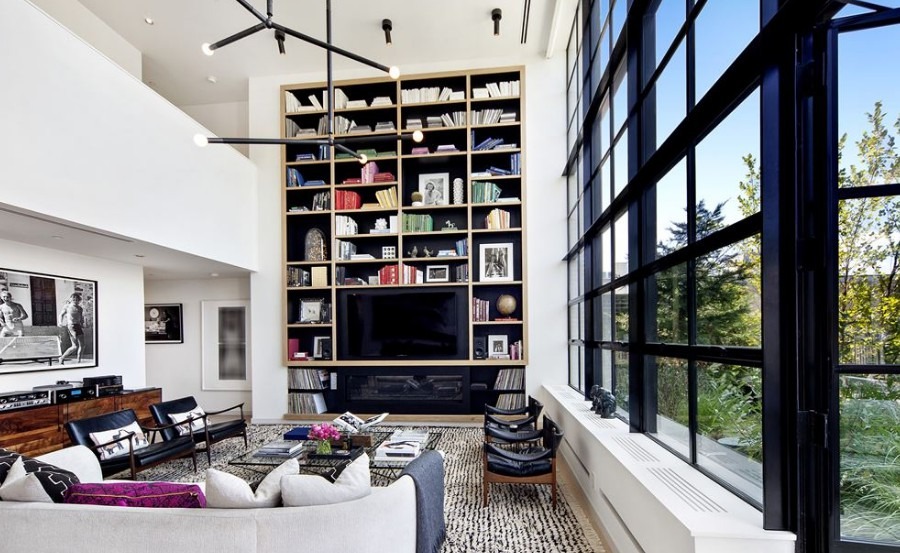 5 – Jupiter Island, Florida
Jupiter Island is a 17-mile tropical barrier island, surrounded by the Atlantic Ocean, located along Florida's Treasure Coast. It's in a naturally beautiful region characterised by upmarket beach houses, Mediterranean style homes and impressive estates. Famous Jupiter Island residents include Celine Dion, Tiger Woods and George H. W. Bush.
6 – Carmel-by-the-Sea, California
Fancy the Big Little Lies lifestyle? Then welcome to Carmel, on California's coast to the south of San Francisco. This is a friendly town known for its excellent schools and beautiful scenery. The community is very wellness-focused and there are many independent businesses, restaurants and boutiques to enjoy. Carmel-by-Sea also produces some of California's best wine, perfect for after the yoga class.
This Montecito-style property is set in 15 private acres, boasts 8,200 square feet of living space, five bedrooms, 5.5 bathrooms and high ceilings throughout. On the market for $6,950,000 (£5,270,000).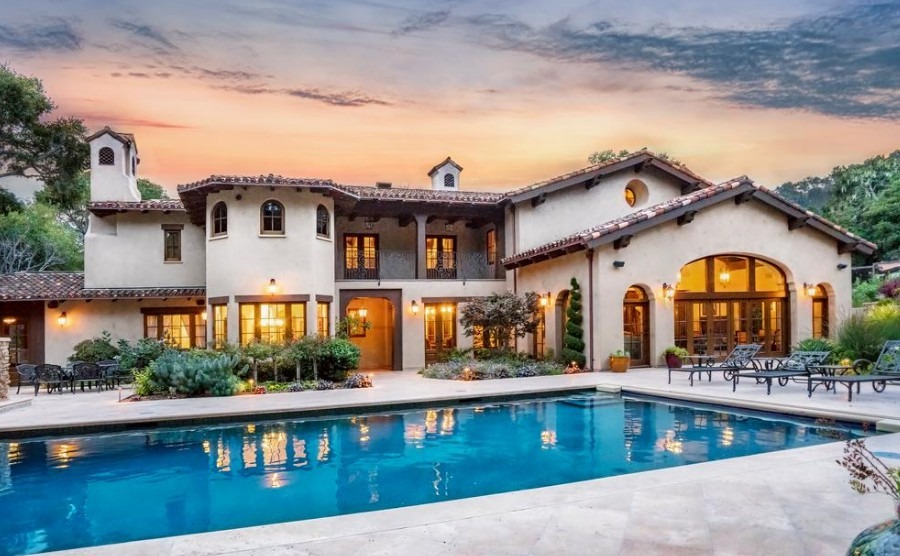 7 – Bryn Mawr, Philadephia
But what about the inland areas? Over in the Rust Belt, drive just 10 miles out of Philadelphia and you'll find the glamorous town of Bryn Mawr in the state's Main Line region. This area has some of the best schools in the country, upmarket boutique shopping and many fine dining restaurants. The town's most famous exports include Katharine Hepburn and President Woodrow Wilson.
No US ski resort is more exclusive than Aspen in Colorado's spectacular Rocky Mountains.
8 – Aspen, Colorado
No US ski resort is more exclusive than Aspen in Colorado's spectacular Rocky Mountains. The delightful town is a year-round destination for lovers of outdoor activities and the finer things in life, due to its high-end restaurants and boutiques. Martina Navratilova is among the international homeowners who love the outdoor lifestyle and clear mountain air.
Wherever you wish to live in America and whatever your budget, knowing how to negotiate for your property should get you a little more house for your money! Download our guide to getting your Bargain Home Abroad.
Crafted entirely from timber and stone, this six-bedroom property enjoys lake and mountain views from every window. This property is on the market for just under $9,950,000.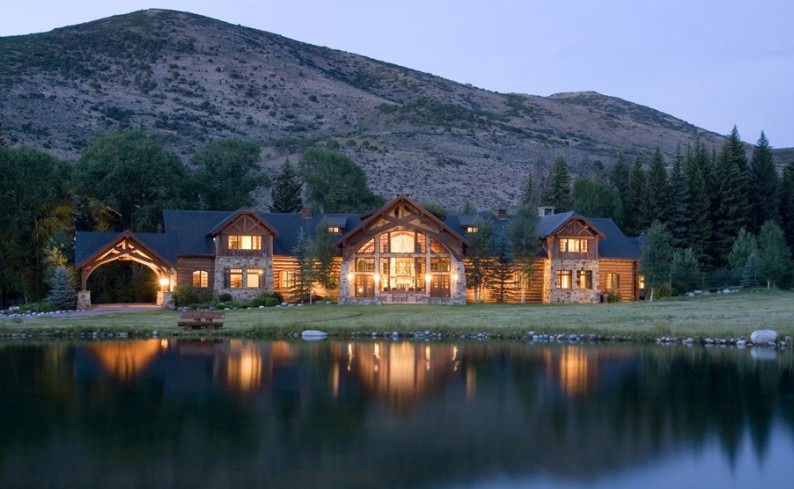 9 – Cape Cod, Massachusetts
Cape Cod has been one of the USA's premium vacation spots for generations. The crescent-shaped peninsula, which juts out into the Atlantic Ocean, is home to sand dune-lined beaches, quaint olde-world New England towns, and seafood shacks galore. There are many exclusive areas on the Cape, including Hyannis, which is called home by the Kennedy Family; Provincetown, known for its arts and culture, and Yarmouth and Harwich. Nantucket Island and Martha's Vineyard are just short ferry rides away.
10 – Paradise Valley, Arizona
The aptly named Paradise Valley is now Phoenix's most coveted suburb. Surrounded by mountains and just a 20-minute drive into the centre of the city, this desert oasis is home to sweeping estates and picturesque properties. Muhammad Ali once called the suburb home.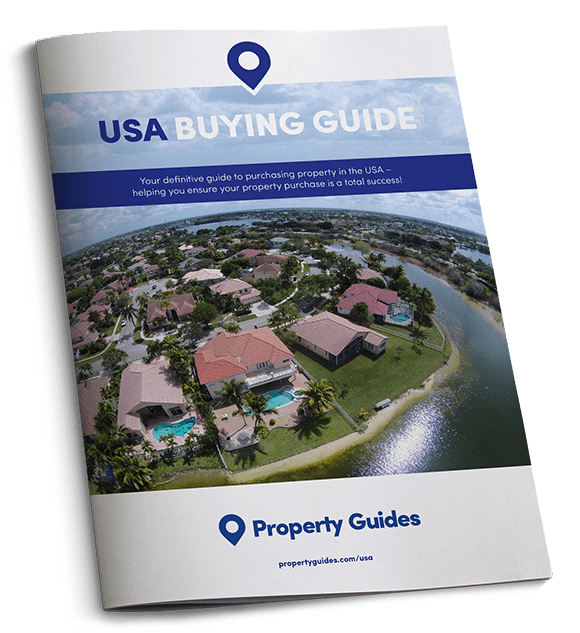 Your guide t buying a home in the USA, safely:
✔  Your timetable for buying
✔  Focus on where and what to buy
✔  Set your budget
✔  Understand the legal processes
✔  Buy safely in the USA
Download your USA Buying Guide