Getting utilities and telecommunications connected in Spain
Setting up your electricity, gas, water, Internet, TV and phone are necessary parts of your new life. Getting them set up should be relatively easy, and if you are moving into a property that has already been lived in, you would expect to have everything connected and installed already, although you may wish to do some research on the companies that you use.
If you buy a property off plan, you must make sure from the outset that all utilities will be properly and legally connected. It will be up to you to actually get the accounts put in your name once you take over the apartment or villa.
If you choose to use gas and electricity from the same supplier, you can often get a special deal – although it isn't always the most cost effective way of doing things. It is, however, very easy to change suppliers – just make sure that you aren't tied in to a fixed time deal! We would recommend becoming part of the OCU (Organisation of Consumers and Users, similar to the Consumer's Association in the UK), who run campaigns to help members buy electricity and fuel more cheaply.
If you are moving into a property that has already been lived in, you would expect to have everything connected and installed.
Electricity
For many years electricity was heavily subsidised by the government which resulted in a huge black hole in the budget – meaning prices are now fairly high to make up for this! In fact, the cost of electricity in Spain is one of the most expensive in Europe.
Electricity for an all-electric home with three bedrooms can cost between €75 and €140 per month. There are now numerous companies offering green electricity and there are 2 types of contract. One is a fixed rate contract, the other a variable rate (market price) contract. It very much depends on your circumstances as to which one is better for you and it also pays to shop around by using OCU or a comparison site such as Rastreator.
Gas
While electricity prices are fairly high, gas prices are quite low as the industry is regulated differently. Most of the gas consumed in Spain is bottled gas and currently the price of a bottle of butane is under €14, lower than that price of €17.50 that was still operative at the beginning of 2015. Gas tanks for heating will be dependent on a particular supplier, and you will have to tie yourself into a contract for regular deliveries.
Water
Water is a precious commodity. Parts of Spain have had drought conditions for years, while the north west receives more than its fair share of rainy days. Water in Spain is therefore a contentious subject sometimes, especially when you see beautiful golf courses with wonderful greens, while local farmers are desperately trying to save their crops. Despite this, mains water is really not all that expensive unless you are irresponsible and use it for your garden with abandon. Of course, filling swimming pools will be pricey – but then you should realise that an 8m x 4m pool on average holds over 7000 gallons of water. New properties will often have shower rooms only, or just one bath as a way to reduce water consumption.
As a guide, water supply for a three bedroom apartment should cost around €35 per month; for a villa with a garden and a pool this will be substantially more.
Saving water is good for the environment as well as your budget and you can buy gadgets to help you do this. Special taps with filters can reduce water usage by 30%, showers with flow regulators will also restrict water use and Ikea has a tap with a cold start function, avoiding the unnecessary use of hot water for daily rituals like washing your hands or brushing your teeth.
Internet
Many people have smartphones these days, but if you need broadband you will need to take out a contract with one of the many internet providers.
The main players in Spain are Movistar (Telefónica) who actually owns all the telephone lines, Orange (actually Orange, France), Vodafone (UK owned) and Jazztel (Spanish). All of these companies offer much the same sort of service as each other, but prices can vary. It is a good idea to check precisely what you are being offered, as cheapest isn't necessarily best – and remember that Movistar owns the lines, so in the case of disconnection due to inclement weather, they will get their own customers back online first. Internet contracts will usually cost from €15.95 + IVA (VAT) per month.
Using the Internet for video calling through Skype or similar is also popular. The quality of the calls you make will vary, depending on your connection speed and the traffic being carried at any one time.
Fibre optic internet is available now in most of Spain's larger cities and towns, though you might find that only certain districts are covered and that they are provided by only one of the internet providers mentioned.
All the companies also have packages which include mobile phones, fixed phones, internet and TV. Movistar offers a deal with Netflix, Vodafone with HBO and Orange has a good offer on sport and now also offers Netflix.
Telephone
Getting a fixed telephone line can be complicated, especially if you are moving to a new property where there has not previously been a telephone connection. In this case, it's a good idea to apply for a line and/or number as soon as possible after purchasing your property because this can take from two weeks to two months. The cost per month of a phone line varies from €13.95 to €15.95 + IVA depending on which company you use.
It's important to remember that Movistar own the lines, so in the case of disconnection due to weather they will get their own customers back online first.
Telecommunication companies currently offer the best deals if you take out both a fixed contract and a mobile phone contract with them. Nowadays most contracts are not for a fixed period, meaning you can change supplier more easily without a penalty. However, be aware that a contract with any supplier allows them to increase charges whenever they want. Prices have risen quite a lot during the last year across the board.
When you are considering which company to use, make sure there is an English-speaking service and you can also ask for your bill to be in English, though not all can provide this. You should also expect to not speak English in the shops of these companies except in larger towns and cities or in popular holiday destinations.
Most telephone suppliers offer free calls within your province using a fixed phone and some have deals whereby you can call a nominated number for free.
Also consider buying an unlocked mobile phone from websites such as Amazon.es. This way you only pay for using the phone and not an additional amount for the phone itself. Often the price on sites like Amazon sell the phone for less than the telephone providers. With an unlocked mobile, it is easy to change to another supplier as you are not locked into a contract to buy the mobile.
TV
More and more people are using their TV to access online films, TV programmes and even the Internet.
If you wish to watch British TV, you will need a satellite installed and a decoder. There are very good satellite installation companies in Spain, some British owned, and they will usually be able to help you with setting up your system to receive British TV. Try to get recommendations locally for a supplier. It's a good idea to have Spanish TV too as this will help you learn the language, and keep you informed of what is happening in your new country. People learn languages quickly by watching the news and other programmes in a foreign country and keeping up with what is happening in your area helps you to feel part of the community.
All the main Spanish TV companies now offer films and series in the original language, so you can access many British and American shows and films in English and often also with English subtitles.
There also TV "Clubs" which you can join to watch live UK TV through the internet on Smart TVs. They cost around 5€ a month for HD TV. You should have a British TV licence to be legal.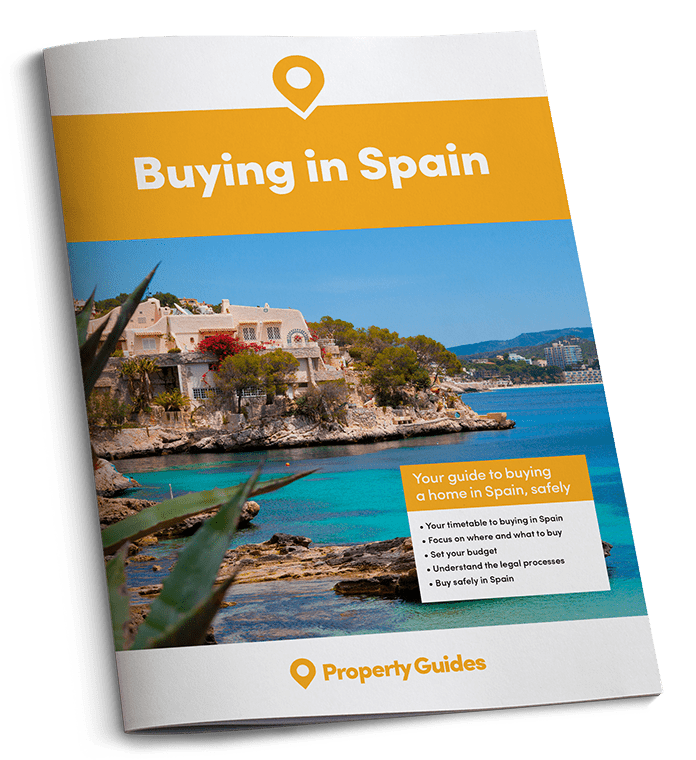 The Spain Buying Guide is a free, independent resource to help anyone who is looking to buy property in or move to Spain through each critical stage of their property buying journey.
Set up to help our readers avoid the many complexities and pitfalls of buying property in Spain, the guide takes you through each stage of the property buying process, with practical recommendations from our experts who have been through the process themselves.
✔

  Ask the right questions
✔

  Avoid the legal pitfalls
Download your free guide to buying in Spain