If you've worked out exactly what it is you're looking for overseas, then it's time to start establishing a timescale for buying in Portugal. This is a crucial step, as it gives you measurable goals to work towards, keeping everything on track. Plus, you'll find out what should be done at each monthly milestone, so you can use it as a checklist throughout the process. (If you're still not feeling quite certain on the details of what you're looking for, make sure to have a read of Part One of our six-part series on Buying in Portugal).
What sort of timescale for buying in Portugal should I expect?
Generally, we would recommend to allow approximately six months for your timescale for buying in Portugal. Take this end date and work backwards to establish each monthly milestone. Tick off these points as you achieve them:
With six months to go…
Narrow down your choices using our checklist and Property Guides articles.
Set your realistic budget. Remember that you can't access the interbank rate that you see on the news – you'll need to expect a couple of percentage points different. Speak to Smart Currency Exchange, our currency partner whom our readers have left over 1,000 5* reviews on Trustpilot, about what you can expect when transferring pounds into euros. Unlike the banks, they can also fix your exchange rate for up to a year, so you don't have to budget for the constantly moving currency markets.
If required, speak to a mortgage advisor.
With five months to go…
Begin your detailed property search, using our Portugal Property Portal.
Speak to a lawyer to find out the best way to structure your deal.
With four months to go…
Start speaking to specific estate agents about properties you're interested in.
Narrow them down to get a selection for your viewing trip.
Book your viewing trips (and read your free Viewing Trip Guide to find out what you need to look out for).
Get in touch again with your lawyer and Smart Currency to confirm details. If you have this planned in advance, you can immediately act when you find something you like on a viewing trip. Otherwise, the timescale for buying in Portugal can extend beyond six months.
With three months to go…
Attend property exhibitions – we'll be attending Your Overseas Home shows throughout the year. These are special shows specifically for those in the last stages of buying. If you know you're definitely going to purchase a home, but just need to get a few legal, tax, or inheritance questions answered first, then they'll be perfect for you. Plus, the tickets are completely free.
Continue making viewing trips, if you need to.
When you've found the property that ticks your boxes, put in an offer and contact the notary.
If necessary – and we would normally recommend it – make sure to book a building survey.
With two months to go…
Sign a reservation contract if it's asked for.
Sign the Contrato de Promessa de Compra a Venda and pay your deposit.
Plan furnishing, décor and the house-warming party!
Contact necessary companies to ensure utilities are all connected.
Receive your keys and move in. Your new life in Portugal awaits! Don't miss our tips on settling in.
Buying in Portugal
Keep following Portugal Property guides for the next part of our six-part series, coming in your next newsletter. And, in the meantime, if you have any questions about establishing your timescale for buying in Portugal, or any other aspect of buying, do give the Resource Centre a ring on 020 7898 0549 or email us on portugal@propertyguides.com.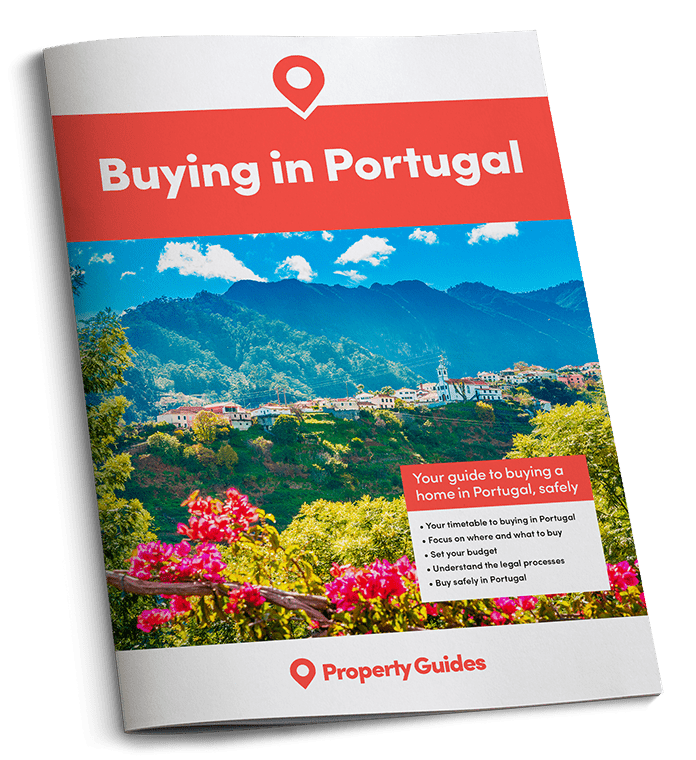 The Portugal Buying Guide is designed to support you through each stage of buying property in Portugal, providing relevant, up-to-date information and tips from Portugal property experts and expats who have been through the process themselves. It helps you to:
✔

  Ask the right questions
✔

  Avoid the legal pitfalls
Download your free guide to buying abroad