In this, Part Three of our six-part series on Buying in Portugal, we're looking at the best areas to buy a home in Portugal. And the time's certainly right for it. GDP rising faster than inflation, combined with more people having jobs, means that local demand for property is increasing as a feeling of positivity prevails. However, foreign buyers also have a huge impact. Portugal's Association of Realtors and Real Estate Agents revealed around 25% of homes go to foreign buyers. Initiatives like Portugal's "Golden Visa" scheme are attracting people from across the world, with buyers from France and Brazil at the top of the list.
The fact that visitors are flocking to Portugal from all over helps too. As well as attracting sun seekers from all over the world, the country is now doing a great job of attracting business people, and Lisbon especially is thriving. This influx of people not only creates employment, but continues to showcase the country's attractions for a whole new audience.
And if you've missed the beginning of our series, read Part One on decision-making and Part Two on timescales.
The regional picture
The overall picture for the Portuguese property market is undeniably good, but as mentioned before there's some significant regional variation. The southern Algarve, in particular, has always been something of a "country with a country," and as well as Portugal's varied mainland areas, there are also the islands of Madeira, Porto Santo and the Azores to consider.
Here we look at each area in turn, with the INE's official bank valuation figures as a point of reference:
The Algarve
The first port of call for many expats, Portugal's sun-drenched Algarve region saw a 12% increase in the first quarter of this year, and the trend seems set to continue. A widespread perception of safety in the wake of terrorist activity in other sunshine destinations has caused a boom in popularity for an area that already thronged with tourists in the summer months. The Algarve is thriving, and the "summer season" seems to get longer with every year that passes. It's certainly one of the best areas to buy a home in Portugal.
The Algarve is thriving, and the "summer season" seems to get longer with every year that passes. It's certainly one of the best areas to buy a home in Portugal.
Algarve prices rose by 7.7% back in 2017, with apartments proving particularly popular. High demand for both long and short term rentals make these properties great investments.
The Alentejo
Neighbouring the Algarve to the south and Lisbon to the north, the beautiful Alentejo region saw average property prices rise by 5% last year. This large area offers both inland and coastal living and prices remain lower than the Algarve, making this fertile territory for bargain hunters.
Lisbon
Lisbon's property prices rose by an average of 5.2% in 2017 after significant rises in previous years. Although this basic figure is in line with the country average, property in the country's capital is in particularly high demand. Initiatives (such as an "affordable rental" scheme) have been launched to ensure that locals aren't priced out of the market, as has happened in some European capitals, with London particularly notable in this respect. New developments are starting to spring up in Lisbon's inner city suburbs also. The Portuguese authorities are doing an admirable job of ensuring Lisbon maintains its charm despite soaring popularity.
Lisbon is a popular choice with foreign buyers, especially those from beyond. Many of these are choosing it as a city base after availing themselves of the country's Golden Visa scheme.
Make the most out of your trip to see homes with estate agents with the advice from your free downloadable guide, Your Viewing Trip.
Porto
Porto has also undergone significant changes, with the centre seeing property price rises of 17.6%. While Porto hasn't, to date, shared Lisbon's rapid ascent as a fashionable hub for startups and tech businesses, RICS figures show a notable increase in new buyer enquiries. Other regions have remained static in this respect, so this could well mean that companies and foreign individuals are beginning to look at Porto as an alternative to Lisbon. For savvy investors, this could best areas to buy a home in Portugal
Central and Northern Portugal
In the Central and Northern Portugal regions, property prices grew by 5.9% and 5.6% respectively over the last year. These remain areas where bargains can be found, especially when it comes to rustic inland properties where supply remains high.
Portugal's islands
The Azores islands saw property price rises of just 2.2% in 2017. Madeira saw more healthy increases, with a 5.1% average increase widely in line with the mainland. However, solid future increases seem likely. Now could be a great time to grab a bargain in the Azores while prices still remain below pre-recession highs.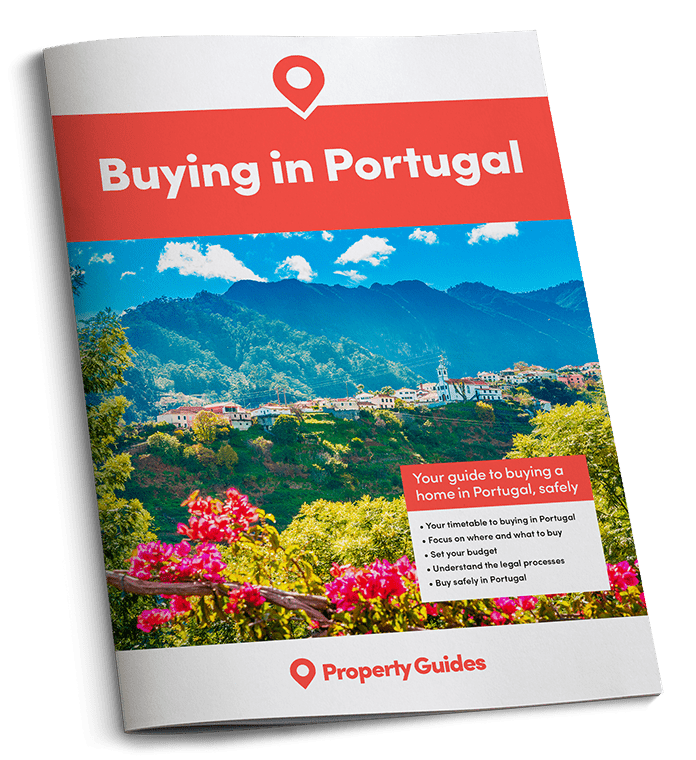 The Portugal Buying Guide is designed to support you through each stage of buying property in Portugal, providing relevant, up-to-date information and tips from Portugal property experts and expats who have been through the process themselves. It helps you to:
✔

  Ask the right questions
✔

  Avoid the legal pitfalls
Download your free guide to buying abroad