Today the New Zealand Buying Guide looks at the range of property available in New Zealand, their locations and how much you can expect to spend.
New Zealand isn't just about stunning scenery and friendly people, it also has a lot to offer residents property-wise. If budget isn't an issue, there are sprawling mansions overlooking glacial lakes, wineries, ski chalets and beachfront homes available. For those with a more modest budget, there are mountain farms, well-planned suburbs and modern off-plan properties to choose from – plus the odd Hobbit Hole of course! Location plays a huge role in the variety of properties that will be available to you – for example, city centres love a new build, or a well-connected suburb full of great schools. Out in the countryside is where you'll find the larger family homes, the farmhouses and the real big'uns! Today we're taking a look at the options New Zealand presents for expats looking for their dream home.
One of the main things you'll notice about New Zealand property is how large they can be, especially out in the countryside.
How big are New Zealand properties?
One of the main things you'll notice about New Zealand property is how large they can be, especially out in the countryside. In some properties, in the swanky eastern suburbs of Auckland, "present wrapping rooms" are the latest must-have, apparently!
While just a generation ago, a three-bedroom family home would have been around 100sqm, nowadays buyers want bigger and better! Vicki Wallace of Bayley's Real Estate explains that foreign buyers play a factor in houses getting bigger – buyers apparently expect an en-suite off every bedroom as standard: "There are families who are looking to buy bigger homes because they're increasing their family and moving older family members in, particularly with the Chinese market: the wife comes down to educate the children, then the grandparents come down and the husband comes in and out of China."
On the opposite end of the scale, some buyers are choosing to downsize to so-called micro-houses that require people to streamline their lives to live a more minimal, sustainable life. The micro-house movement started in the US, with properties falling into this category being around 50sqm – the New Zealand equivalent of these tend to be a little bigger. Micro-houses are popular with first-time buyers keen to get on the market and a way for baby boomers to free up capital by moving out of a large and mostly redundant property. The idea behind the movement is to "live more lightly, consume more elegantly and in a responsible way". One negative of these properties, aside from lack of storage space, is the reluctance on behalf of the banks to lend on properties below a certain value. Micro Homes can start from as little as NZ$10,500 (£5,460) if you're prepared to build it yourself. Should you prefer to pay a professional you can expect to pay around $97,990 (£50,954) for a key-ready property.
You'll find the best value for money on the South Island
Types of property
Your first big decision will be deciding on a location. The North and South islands are pretty different – it's important you consider employment and lifestyle factors before committing to lay down roots. As a general rule, retirees emigrating to New Zealand tend to set themselves up in the countryside, on lifestyle plots or in properties with lots of outdoor space. Younger singles, couples and families who are moving for work are more likely to gravitate towards the central business districts (CBDs). You'll find the best value for money on South Island in country-style homes or small holdings with plenty of outdoor space. The population of the South Island is lower, which means there are fewer jobs available, and in turn, there is less demand for homes.
City centre apartments
If you want to be close to all the CBD action, and you're planning on working in a larger city, apartments are the winning option. These are the property of choice for singles, young couples and young professionals. While they do vary in size, most have one or two bedrooms and one bathroom. Some apartment blocks may also have underground parking, a swimming pool or shared gym. While you can find older premises that have been renovated, new builds tend to be the most popular, and buying off-plan can be the way to go. Back in April, the average cost of a city centre Auckland apartment hit $500,000 (£260,200). In Wellington, apartments start at around $300,000 (£156,200) but get more expensive the closer you get to the centre or if they are overlooking the ocean.
City centre townhouse
If you have a family but want to be close to the CBD for work and access to the best schools and amenities, a city centre townhouse is a great option. Townhouses are usually located in suburbs that are well connected to the centre and tend to be cottage style homes or single storey properties with small gardens. If you head to areas of Auckland like Ponsonby, Grey Lynn and Kingsland, you'll find many have renovated villas – one-storey properties usually constructed entirely from timber with metal roofs that date back to the 1880s, or bungalows that date back to 1910. Renovating either type of property is a big undertaking but can produce exquisite results. City centre houses can be pricey due to their prime location, and renovation costs could be substantial. The average cost of a three-bed property in Auckland at the start of 2017 was $943,047 (£490,544). In Christchurch, you're looking at an average of $495,000 (£257,500), and in Wellington an average of $600,000 (£312,050).
Blue ribbon sea view homes
Blue ribbon sea view homes are New Zealand's most expensive per square metre, due to their waterfront location close to the major cities. You'll find a mixture of older properties that have been well renovated to offer high-quality living and new builds. These are particularly popular with young professionals and business men and women, and tend to have a minimum of two bedrooms.
If you want a beautiful home but have a more mundane budget, you'll need all your negotiating skills. Read How to Negotiate Abroad for some insider tips, written by a licensed realtor.
Smallholdings
Outside of the cities you'll find properties known as smallholdings, which come with a lot of land. These are perfect for those dreaming of being relatively self-sufficient, keeping chickens or sheep, growing your own vegetables and so on. Some are decked out with tennis courts, swimming pools, well-established gardens, and per square metre they present great value for money. You can even buy smallholdings that are already established as businesses, i.e. through cattle or beehives. A four-bedroom property on a few hectares of land can start from as little as $575,000 (£299,000).
Larger properties present excellent value for money and are the most common and popular type of property in the country.
Larger properties
If you are in the market for a large property, be aware that they tend to be a similar size and shape to each other as New Zealand zoning requirements dictate the shape of houses. Larger properties are found on the outskirts of cities and rurally, and have a minimum of three bedrooms, but many more is not uncommon. Usually these larger properties also sit on sizeable plots with generous gardens. These present excellent value for money and are the most common and popular type of property in the country. This architecturally stunning four-bed property in Canterbury on the South Island has four bedrooms, two bathrooms, space to park six cars and is on the market for just $695,000 (£361,715).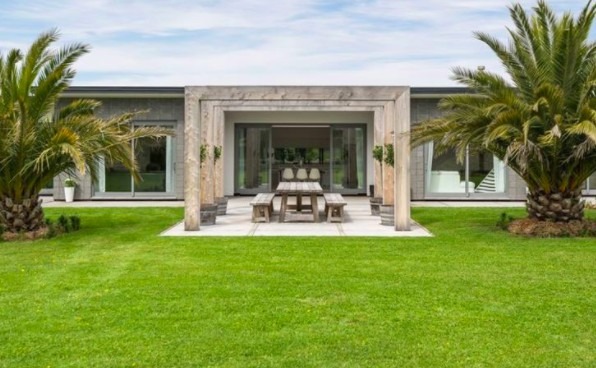 Luxury property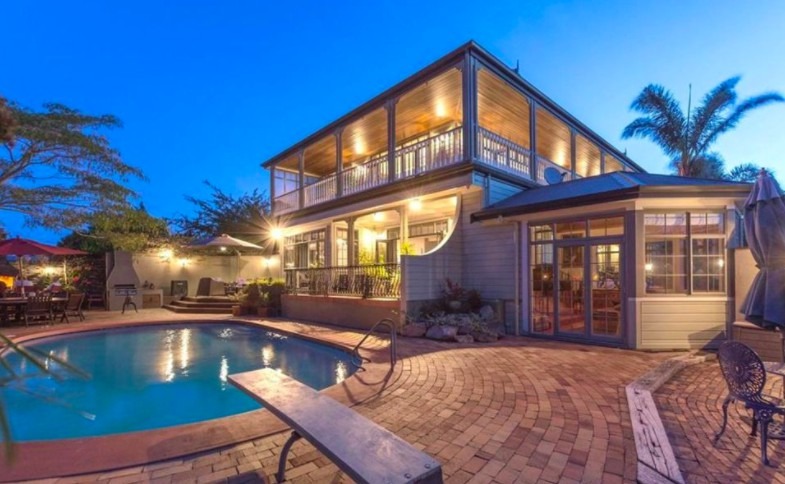 If you're in the market for luxury living, New Zealand has properties with some of the best views in the world. Are you dreaming of sipping coffee each morning on your sun deck overlooking the ocean? This four-bedroom property in Matua in the Marlborough region is on the market for $2,150,000 (£1,118,520) and enjoys incredible views. This five-bedroom number in Orewa on the North Island is on the market for $4,350,000 (£2,262,000) and could well be in Santorini!