As we approach the end of the year, it's perfectly natural to start assessing where we are in life and what we've achieved in the last 12 months. Might 2019 be the year that you make the move to New Zealand? The OECD Better Life Index found that on average New Zealanders are far more satisfied with their lives than those in other OECD countries. In fact, New Zealanders satisfaction levels are 7.3 out of 10 – much higher than the OECD average of 6.5. If, like many, your feet are a little itchy and you think that a move to New Zealand could be the decision of a lifetime, perhaps 2019 will be the year you finally make it a reality. For those in search of a little gentle persuasion, today we're listing 10 pressing reasons to move to New Zealand in 2019.
1 – Employment opportunities
For your move to New Zealand to be a roaring success you need to find a decent job. Fortunately, New Zealand's job market is thriving. The OECD Better Life Index states that 76% of people living in New Zealand are employed – well above the average employment rate of 67% found in other OECD countries. In addition, zero hours contracts became illegal in New Zealand in 2016. This means all employment contracts will guarantee you a specific number of hours per week, providing you with the certainty you need to rely on your wage to support your family.
Furthermore, New Zealand's strong economy and the demand on skilled workers as a result of the Christchurch rebuild mean that the country is currently experiencing a serious skills gap. The government are so keen to attract talent, they have implemented measures to make it easier for expats to take jobs that cannot be filled locally.
Did you know you can fix the same exchange rate for up to 12 months, so you don't need to worry about losing thousands of pounds when sending your savings overseas? Find out how in your free Property Buyer's Guide to Currency from our partner Smart Currency Exchange. 
If your job is in demand, it will boost your all-important skilled migrant points score, or make you eligible to apply for a temporary work visa. If your job falls within a long-term shortage area, you might be able to secure a 'Work to Residence' visa, which allows you to apply for full New Zealand residency in just two years. Find out more about visas in our dedicated article.
2 – Space!
If what you're craving is a little peace, quiet and space – a move to New Zealand is a perfect solution! New Zealand is home to less than 10% of the UK's population. While 66 million people call the UK home, there are only 4.8 million people living in New Zealand and they have 10% more landmass than us. And what spectacular landmass it is!
Even New Zealand's most bustling cities aren't full to bursting with humans. Auckland's population is just 1.64 million, and Wellington, the country's capital, only has a population of 207,900. In fact, it was dubbed 'The Coolest Little Capital in the World' by Lonely Planet back in 2011. The city may be small but it's home to more Lords of the Rings attractions than even the most hardcore Hobbit fan can handle. Plus, there's bags of culture in the form of the New Zealand National Ballet, Symphony Orchestra and Museum.
If you have any questions, give the Resource Centre's property specialists a ring on 020 7898 0549 or email newzealand@propertyguides.com.
3 – Safety
This year, New Zealand was ranked the world's second safest country in the Global Peace Index, after Iceland. Therefore, safety is an excellent reason to move to New Zealand in 2019. The Index considers important factors including, societal safety and security, the degree of militarisation, and the extent of ongoing internal and international conflict. A move to New Zealand means providing a life for your children that will allow them to play safely outside and encourage them to be active while making the most of the country's many natural attributes.
4 – Forward-thinking
New Zealand has always been way ahead of the curve in terms of its forward-thinking attitude. It was the first country in the world to give women the vote, the 13th to legalise gay marriage, and it is known for celebrating and being respectful to its Maori heritage. A move to New Zealand means a move to an accepting, socially-conscious country governed by a progressive Prime Minister, who recently became the first Prime Minister ever to take her baby to work with her…at the UN!
A move to New Zealand means providing a life for your children that will allow them to play safely outside and encourage them to be active while making the most of the country's many natural attributes.

5 – Multi-cultural
At present, around a quarter of New Zealand's population identify as immigrants, with many hailing from across Asia and Europe. This high amount of immigration means that New Zealanders are used to new arrivals. Expect to be welcomed with open arms by a largely friendly population, who are tolerant of other cultures.
6 – Liveability
Most of our readers are considering moving country in search of a better quality of life, and a move to New Zealand provides just that. The Economist Intelligence Unit's Global Liveability Index takes into account crime rates, transport, climate, stability, healthcare, culture and environment and much more to determine the world's most liveable cities out of 140 worldwide contenders. Wellington secured an overall score of 93.6 out of 100 for liveability. The capital scored perfect marks for education (good news for the kiddywinkles), 91.7 for healthcare and 94.4 for culture and environment.
Auckland performed even better, securing the 12th most liveable city spot with an impressive score of 96. If you need more convincing, New Zealand also scores very well in the OECD's Better Life Index, ranking above average in regards to environmental quality, civic engagement, housing, well-being, education and skills, jobs and earnings and social connections.
7 – Good place to raise kids
It's all very well telling your children a move to New Zealand is in their best interests, but perhaps you need some cold hard facts to really land your point. New Zealand is a great location for education and the school system isn't too dissimilar from what your children will be used to from the UK, but with less testing. 77% of adults in New Zealand between 25-64 have finished secondary school, which is above the OECD average of 74%.
Additionally, New Zealand ranks 15th place in the World Top 20 Project's list of the world's best education systems, which factors in early childhood enrolment rates, primary and secondary academic levels in maths, reading and science, high school and college graduation rates and adult literacy rates. Team this opportunity for a great education with a safe location and more opportunities to get outside and be active, whether on land or in the water, and you can understand the appeal of a move to New Zealand.
8 – Great place to retire
It's not just the kids that'll be alright – a move to New Zealand is perfect for retirees too…and not just for all the world-class, locally-grown plonk that'll be at your fingertips. As part of their Best Countries series, in which New Zealand ranks 13th, U.S News have compiled a list of the best countries in the world for a comfortable retirement. New Zealand places 1st and has been given 10 out of 10 for happiness levels amongst retirees. The nation also scores well for weather (9.5) and healthcare (8.1).
Furthermore, the life expectancy in New Zealand is two years higher than the OECD average at 82 years. Also, the air quality is a lot better than elsewhere in the EU. One of the things that might concern an expat looking to retire to New Zealand is that they will miss their friends back home. Good news! New Zealand is known for its strong sense of community, with 95% of people believing they have someone to turn to in times of need.
9 – Weather
Given how much we talk about it, it's a miracle New Zealand's weather is so far down this list! However, the country's climate and generally-sunnier weather is an excellent reason to move to New Zealand. A move to the North Island means a move to the (sub) tropics. You can look forward to enjoying long, warm summers and mild winters – just perfect if one of your reasons for a move to New Zealand is to spend more time outside.
Discover in our comprehensive Healthcare Guide covers how to get medical attention in 11 countries.
In the UK, annual sunshine hours stats aren't too inspiring. Birmingham receives an average of 1364 hours of sunshine per year. In Eastbourne that leaps to 1888, London 1481 and Manchester 1416.
In New Zealand, you can look forward to 2008 annual sunshine hours in Auckland, 2226 in Gisbourne, 2144 in Christchurch and 2477 in Nelson. If you're concerned that you might miss the rain, fear not – New Zealand doesn't stay this green on its own. Definitely remember to pack your umbrella, you just won't need to use it quite as often.
10 – Sustainability
New Zealand isn't just forward-thinking in terms of its politics, it's also strides ahead of the rest of the world when it comes to sustainability. Jacinda Ardern is known for making MPs share cars en route to events to protect the environment and has put sustainability targets at the top of her political agenda. New Zealand is currently working hard to reach its target of obtaining 90% of all of its power from renewable sources by 2025.
The nation is one of the only countries in the world to shun nuclear power in favour of other solutions, like wind power. I guess when a country is as beautiful as New Zealand, it becomes every citizen's priority to keep it in tip top condition.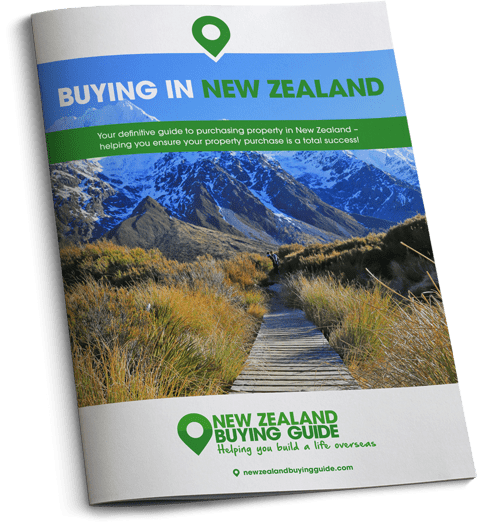 The New Zealand Buying Guide takes you through each stage of the property buying process, with practical recommendations from our experts who have been through the process themselves. The guide will help you to:
✔

  Ask the right questions
✔

  Avoid the legal pitfalls
Download your free guide to buying in New Zealand