Today we check out some of New Zealand's most exciting suburbs, with affordable homes and good jobs on the doorstep.
When thinking of New Zealand, what's the first thing that springs to mind? Is it vast mountain ranges? Breathtaking lakes and beaches? Glaciers perhaps? We'd all love to see New Zealand's most beautiful attributes winking at us when we draw the curtains in the morning, but the fact is that we all need to work and that means we need to go where the jobs are! Fortunately there are some fantastic suburbs surrounding New Zealand's biggest cities which can afford you the peace and quiet of country life, while a just a short drive or commute from where the money is. Today, the New Zealand Property Guide are revealing our favourite suburbs and what kinds of property you can bag for your money.
There are some fantastic suburbs surrounding New Zealand's biggest cities which can afford you the peace and quiet of country life, while a just a short drive or commute from where the money is.
Auckland Suburb – Meadowbank
Meadowbank is what is known as a "bridesmaid suburb" which, if you'll excuse the everyday sexism, means that it sits alongside and rides along on the coat-tails of a highly popular suburb. The groom in that case is Remuera, just four kilometres from central Auckland. But Meadowbank has its own special appeal too, including the Waiatarua nature reserve. It is a 30 minute cycle ride from Auckland's Central Business District (CBD). Other great options to investigate close to central Auckland include Silverdale, Pokeno, Otahuhu, Manukau and Mangere.
Meadowbank bargain
$599,000 (£339,000)
You don't find much in Meadowbank for under a million dollars so this modern two-bedroom home, with its attractive outdoor space and rather impressive palm tree (you don't get many of those in a London suburb) will be snapped up quickly. It is close to shops and the waterfront, indeed you can just about see the sea from the house. Built in the 1970s, it is light and bright, with large bedrooms.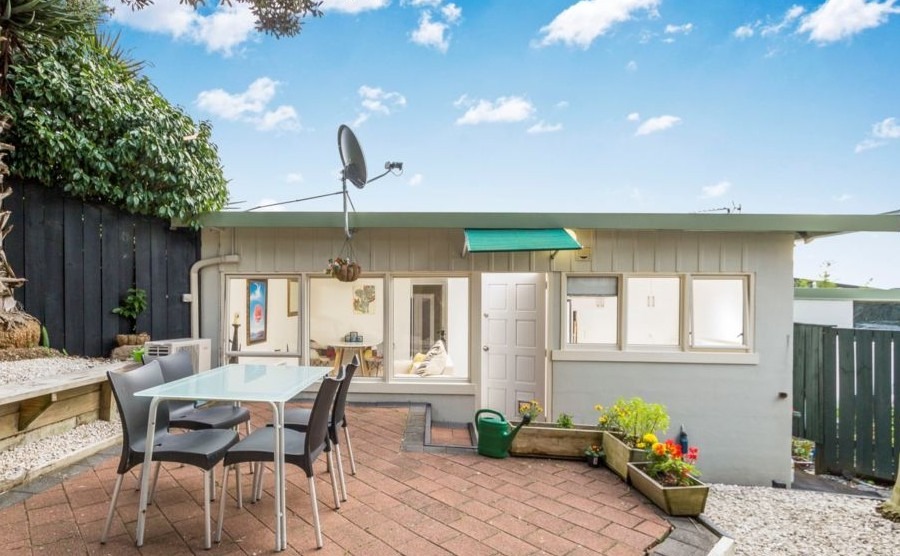 Wellington Suburb – Eastbourne
How do you fancy travelling to work aboard a ferry? If that sounds like your idea of bliss, set your sights on the suburb of Eastbourne, which is just a 25-minute ferry or drive away from central Wellington. This corner of the city boasts its own microclimate, which attracts beach lovers and kite surfers during summer. Other Wellington suburbs to consider include Island Bay and Petone.
Bay view home
$820,000 (£463,000)
Can you picture yourself out on that veranda? While in need of a little modernising, this Eastbourne property is in Lowry Bay, known for its sea views and sunny, sheltered bays. This spacious four-bedroom property enjoys a large living area, fantastic storage, an enormous carport and basement area, which is just crying out to be transformed into the office or gym of your dreams. There is also land to develop if you so wish, plus two sunny decks perfect for enjoying sunset drinks with family and friends.
With currencies changing so fast right now, make sure that the falling pound doesn't scupper your chance of buying one of these gorgeous homes. Speak to Smart Currency today on 020 7898 0541.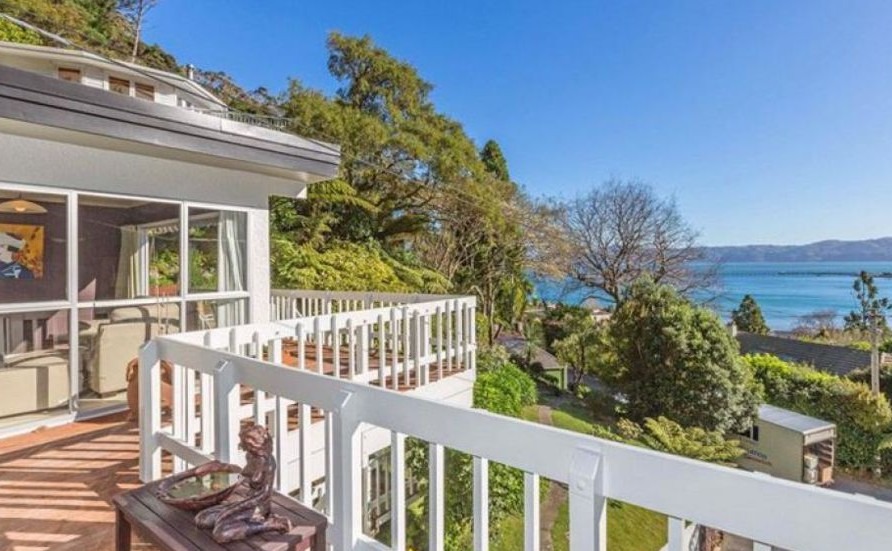 Christchurch Suburb – Lyttelton
Badly hit by the Christchurch earthquakes of 2010 and 2011, Lyttelton has bounced back in spectacular style. This a cute port town was the first place European settlers arrived into back in 1850 before they trekked over the Port Hills to where Christchurch now sits to establish their new city. The colourful hillside town is called home by just 3,000 residents and is only accessible via a road tunnel. Enjoy the company of the bohemian community while getting to know the town's quirky shops, cafes and restaurants. Christchurch is just a 20-30 minute drive away. As one local report said last month: "The houses that come up for sale in Lyttelton last about a week on the market. That shows us people are still really keen to live in Lyttelton."
Lyttelton style
$665,000 (£375,000)
Now for a real show stopper! This Japanese-inspired open-plan, two-bedroom property couldn't be any cooler if it tried. Perfectly situated to enjoy harbour views and the sun, this functional property has been built entirely from repurposed materials and enjoys under-floor heating and excellent workspaces and play areas.
The property has already been approved for a second-storey extension, and outside you have multiple patios, flat lawns, a fully landscaped vegetable garden, and off street parking for four cars. You're just a five-minute stroll into the centre of Lyttelton.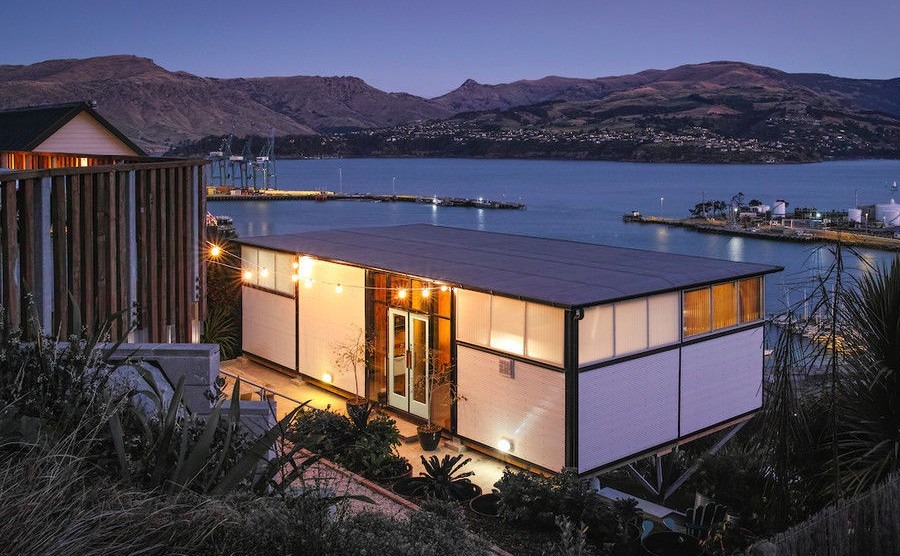 Hamilton Suburb – Cambridge
Just 30 minutes southeast of Hamilton is Cambridge – or 'the town of trees and champions' as it's known. The champions they're referring to are the thoroughbred horses that are raised here. Expect tree-lined streets, heritage buildings, antique and art shops, and the fantastic selection of restaurants and cafes. Plus you're right on the banks of the Waikato River.
Just 30 minutes southeast of Hamilton is Cambridge – or 'the town of trees and champions' as it's known.
Affordable three-bedrooms
$649,000 (£366,000)
You have to admit, these pictures show that New Zealand architects are happy to think outside the box and create bold new housing styles – all multiple levels, verandas and covered terraces. This three-bedroom property is peacefully tucked away, affording you the peace and quiet you were looking for when you set your sights away from the city.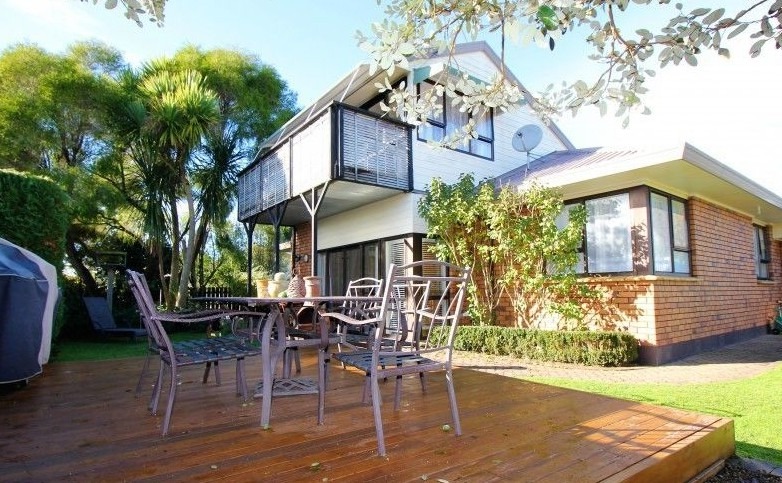 Immaculate throughout, the property offers open-plan living, air conditioning, high ceilings and even a walk-in wardrobe in the master suite. Plus, your garden is north facing (remember we are in the southern hemisphere here!), meaning you can enjoy long sunny days under the shade of your very own fruit trees. Cambridge Middle School is less than 100 metres away and you're just down the road from Te Koutu Lake – the perfect spot for a run, a picnic or to walk your dog.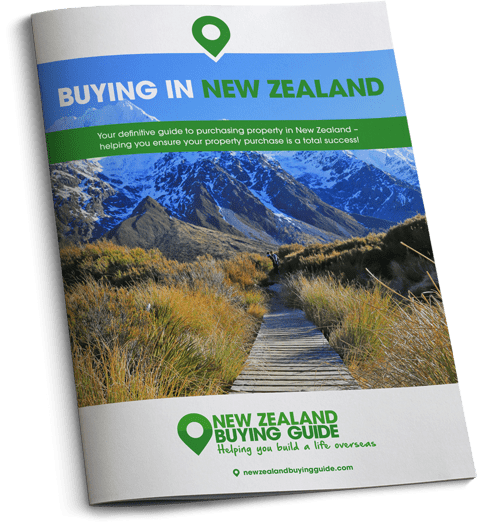 The New Zealand Buying Guide takes you through each stage of the property buying process, with practical recommendations from our experts who have been through the process themselves. The guide will help you to:
✔

  Ask the right questions
✔

  Avoid the legal pitfalls
Download your free guide to buying in New Zealand