New Zealand is a land of wide open spaces and empty beaches. For fans of the ocean, here we highlight four coastal hotspots where seaside meets bohemian, arty and outdoor community.
As Bank Holidays go in the UK, last weekend wasn't too bad was it, weather-wise? Perhaps you were even one of the thousands who made that pilgrimage to the beach, sitting in a hot car for hours. Here's an interesting statistic, the UK has 5,183 people per kilometre of coastline, while New Zealand has 295. So if you were sitting in a traffic jam all weekend heading for your own little square of shingle, you can blame the other 5,000 people in front of you!
The UK has 5,183 people per kilometre of coastline, while New Zealand has 295.
What I'm saying is, move to New Zealand and you'll be spoiled for choice when it comes to lonely, dramatic, windswept beaches. But if you want to live among people as well as penguins in New Zealand then consider these lovely seaside towns, offering affordable property and spectacular ocean views.
Nelson
New Zealand's South Island is famously laid-back, as you'll discover in Nelson – a town with a lovely climate, a fantastic food and wine scene, galleries and artists' studios galore, and incredible beaches. The best beach spots close to Nelson city are Tahunaui and Kaiteriteri beach – which is the entrance to the stunning Abel Tasman National Park. It's not just 50,000 or so relaxed folk that live in this lovely corner of New Zealand, you can expect to encounter seals, penguins, dolphins and an amazing array of birdlife too.
It's not just 50,000 or so relaxed folk that live in this lovely corner of New Zealand, you can expect to encounter seals, penguins and dolphins
Most of us dream of being able to wake up each morning to views of the ocean – and from this incredible home, you can. What a view! This five-bedroom, three-bathroom property has ample indoor and outdoor space, perfect for entertaining and impressing new friends with uninterrupted views across Tasman Bay and beyond. You can snap up this open-plan property for $1.2 million (£660,000).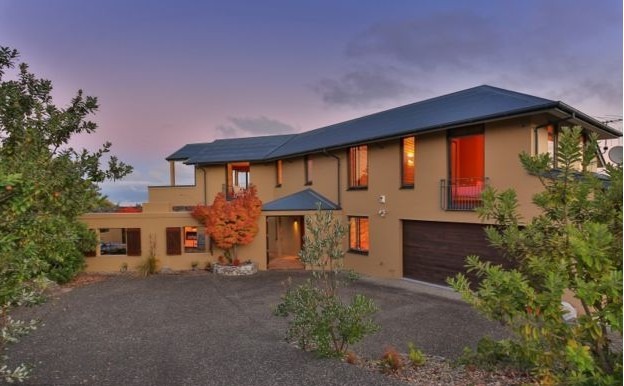 Kaikoura
Much smaller, Kaikoura has a welcoming community of around 3,000 retirees, families and artists, as well as a wide selection of pubs, bars and restaurants. It's impossible to be far away from a beach in Kaikoura, they're around every corner. The town's beaches are perfect for kayaking, swimming, diving and fishing. Most of the beaches are pebbly, rather than the long expanses of white sand you find in Nelson. Kaikoura is two hours from Christchurch and just over an hour away from Blenheim.
This beautifully modern three-bedroom home, on the market for $675,000 (£373,000), was designed to offer residents wonderful views of New Zealand's east coast. Inside, enjoy all the perks of open-plan living, dining and cooking. When the sun shines, let the entertaining spill out on to any of the property's sun-drenched decks, which are perfect for enjoying your morning coffee, a spot of reading or a nice glass of New Zealand wine or two.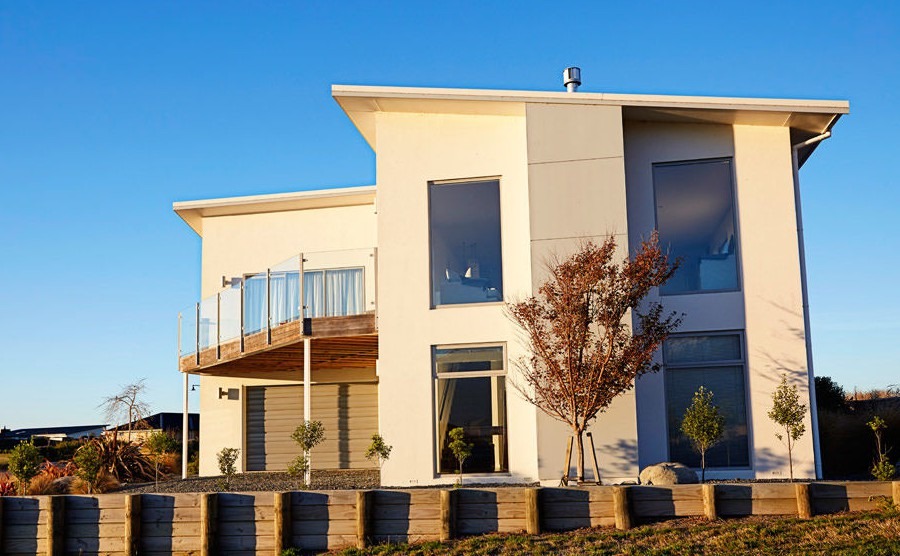 Mangawhai
Mangawhai is a beach town that has it all – colonial buildings, art galleries on every corner, a vibrant coffee and restaurant scene and some great independent shops. What also makes it ideal, especially for those having to spend a lot of time in Auckland, is that it's little over one hour's drive away from the city. Just outside town is Mangawhai Heads, a beach township where you'll find golden sand dunes, sweeping beaches, fantastic surf, and a lagoon style harbour just perfect for swimming or kayaking.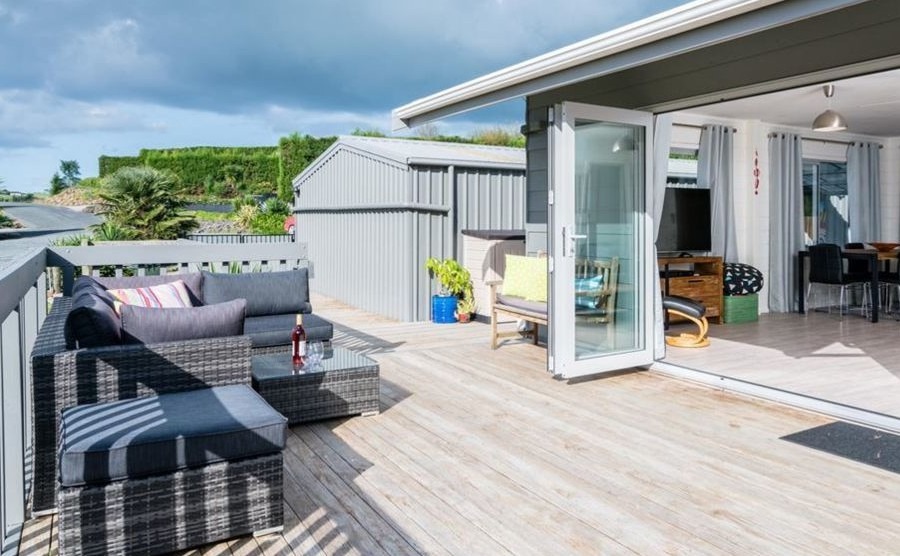 This immaculate three-bedroom property which is on the market for just $729,000 (£403,000), would make the perfect home, rental investment, or weekend retreat. It has a lovely lawn and is conveniently located on a peaceful road, just a few minute's drive from Mangawhai's Market Village. Being open-plan and home to sunny wraparound decks, this is another perfect spot for entertaining – and did we mention it boasts its own purpose-built pizza oven? The property also has ample parking space for cars or a boat, and there is a garage that could be easily transformed into a gym, workshop, or something similar.
Raglan
Another beautiful, relaxing and cultural spot, perfect for beach lovers, is the North Island's, Raglan. Here you'll be rubbing shoulders with wetsuit-loving locals, sipping some of New Zealand's best coffees and spending your weekends enjoying strolls along the town's black sand beaches.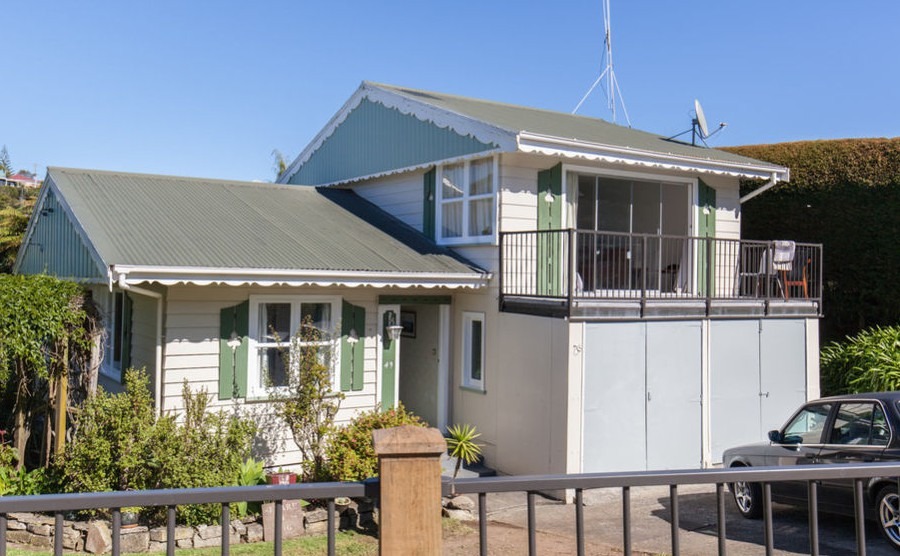 This charming beachside cottage is on the market for just $520,000 (£287,000) and is just a short stroll to the water. The three-bedroom property has a private courtyard at the rear, a nice front lawn and a deck which enjoys all-day sunshine and views of Raglan Harbour.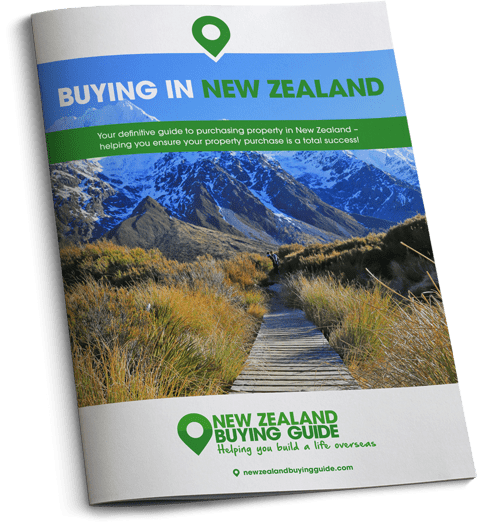 The New Zealand Buying Guide takes you through each stage of the property buying process, with practical recommendations from our experts who have been through the process themselves. The guide will help you to:
✔

  Ask the right questions
✔

  Avoid the legal pitfalls
Download your free guide to buying in New Zealand