New Zealand is just on the other side of the world, right? So it gets the same weather, just at the other end of the year? "Not even" as we say down here. New Zealand basks in as much as TWICE the sunshine that the UK gets. So here we take a look at some of New Zealand's sunniest locations to see what they offer anyone moving to New Zealand.
When the sun is shining like it is currently, it's easy to forget the generally depressing nature of the British winter. Inevitably though, it'll roll around all over again – most likely, next week! Therefore, if you're thinking of moving to New Zealand you'll want to choose somewhere where the sun is sure to shine.
While New Zealand consistently makes the Top 10 in rankings of countries that afford the best quality of life and as an excellent place to retire to, when it comes to weather, New Zealand can be a little mixed.
Where can you find the most sunshine when you realise your dream of moving to New Zealand?
Fortunately, we're on hand to run you through the best locations for sunny weather and dry days in the country. Recently, the results of a 30-year climatology report from the National Institute of Water and Atmospheric Research (NIWA) looked at average sunshine, rainfall and temperature values. Today, we're taking a look at those that ranked highest to reveal where you can source the most sunshine when you realise your dream of moving to New Zealand.
If you are ready to buy in New Zealand, you'll have a few financial matters to sort out. For advice on getting the best currency deal

download the Property Buyer's Guide to Currency. 
Blenheim, Marlborough
What's the weather like?
Not only is the lovely town of Blenheim located slap bang in the middle of Marlborough's wine region (reason enough to buy there in our book!) it is one of the sunniest towns in New Zealand. It bathed in over 2,600 sunshine hours in 2017. That certainly beats the 1,364 in Birmingham or 1,143 in the Yorkshire Dales. The town is surrounded by mountains, which appear to do an excellent job of trapping in the heat, because in the height of summer (February and March) temperatures of over 30°C are the norm.
What else does Blenheim offer?
The town itself offers plenty for anyone moving to New Zealand. You'll be able to enjoy meeting the locals and new friends for coffee in their excellent selection of cafes, bars and restaurants. The town offers more than enough in terms of retail therapy and is close to a number of great golf courses. Furthermore, there are a wonderful 30 wineries just a short drive from the town centre in the Wairau Valley. Snap up bargains direct from the grower or enjoy sunny afternoons spent sampling the stock. The area is best known for sauvignon blanc, pinot noir and sparkling wine. Check out the Omaka Aviation Heritage Centre too, which houses Lord of the Rings director, Peter Jackson's impressive collection of World war One aircraft. Let's hope they didn't have to fly them there from the Western Front.
If you're seeking work in New Zealand, wine growing and associated activities are the most significant feature of Blenheim's economy. You should also be able to find work in forestry, fishing or agriculture. Aviation and business services are also on the up. Blenheim also offers good schooling options, and the town itself is home to two single-sex secondary schools.
This four-bedroom, wonderfully-located family home benefits from expert craftsmanship throughout. The property has double glazing, a large fireplace and views towards the nearby Wither Hills. The property is on the market for $569,000 (£291,000).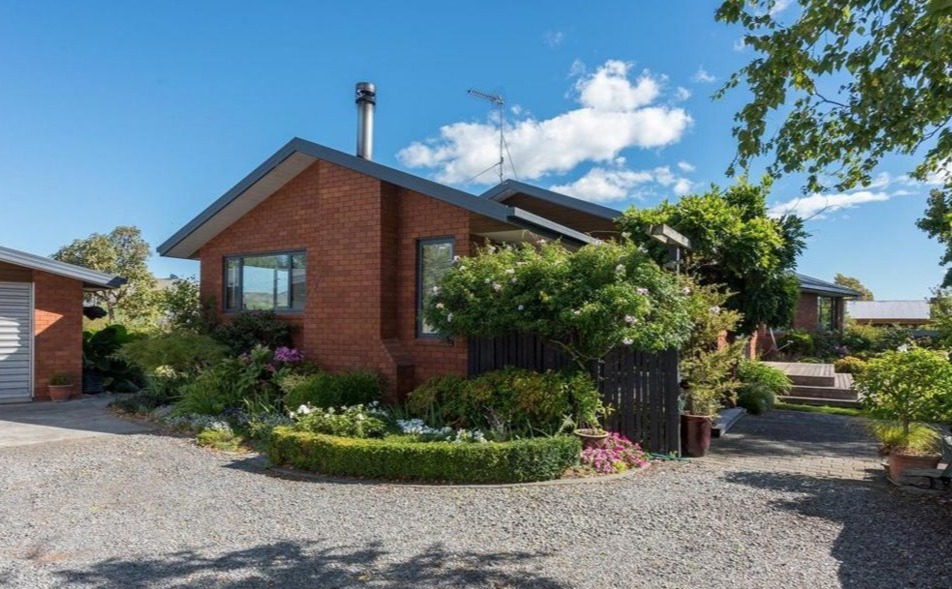 Nelson, Marlborough
What's the weather like?
Just an hour and a half drive north west of Blenheim is the town of Nelson. According to NIWAs climate summary (when teamed with Richmond), it saw New Zealand's highest annual sunshine total during 2017. Would 2,633 hours be enough for you?
What else does it offer?
If you're looking for a real lifestyle change after moving to New Zealand, Nelson is an excellent choice. Not only is it a fabulously sunny spot, but you'll benefit from living on a gorgeous coastline of long, golden sand beaches overlooked by untouched forests and striking mountain ranges. The town's natural beauty, the sunshine (and probably the wine) has resulted in an influx of creative types. More than 350 artists and craftspeople live and work in Nelson. The streets are lined with shops, galleries and museums flogging or showing off their efforts. This arty community contributes to Nelson's relaxed vibe.
Getting a good deal is often a question of good planning and research. Read our guide: How to Negotiate Abroad to give yourself a head start.
Employment wise, the region has some of the lowest rates of unemployment in New Zealand, mostly because the community is thriving and creating lots of job opportunities. Currently, many people are employed within tourism, hospitality, retail and manufacturing. For the outdoor types, there are also opportunities in agriculture, horticulture, forestry and fishing. Forestry in particular is predicted to surge in the next few years. Nelson is also home to the largest fishing port in Australasia.
Perhaps it comes hand-in-hand with the arty community, but the biggest employment trend around Nelson appears to be the health, wellness and sustainability sectors. Why not keep your eyes peeled for opportunities within those fields and make enquiries? Furthermore, the area is also a hit with young families, which means more jobs within childcare and education. Construction jobs are on the up as the region battles to keep up with the influx of new arrivals. Skills-wise – Nelson is crying out for engineering technicians, trades workers and highly skilled project managers.
What types of property are available?
This spacious four-bedroom home has bags of space, spectacular ocean views and is on the market for $649,000 (£332,000). The property is set in mature gardens with a greenhouse and raised vegetable patches. The generous size of the property would allow you to transform the basement into a separate living area to use as an annexe or to rent out.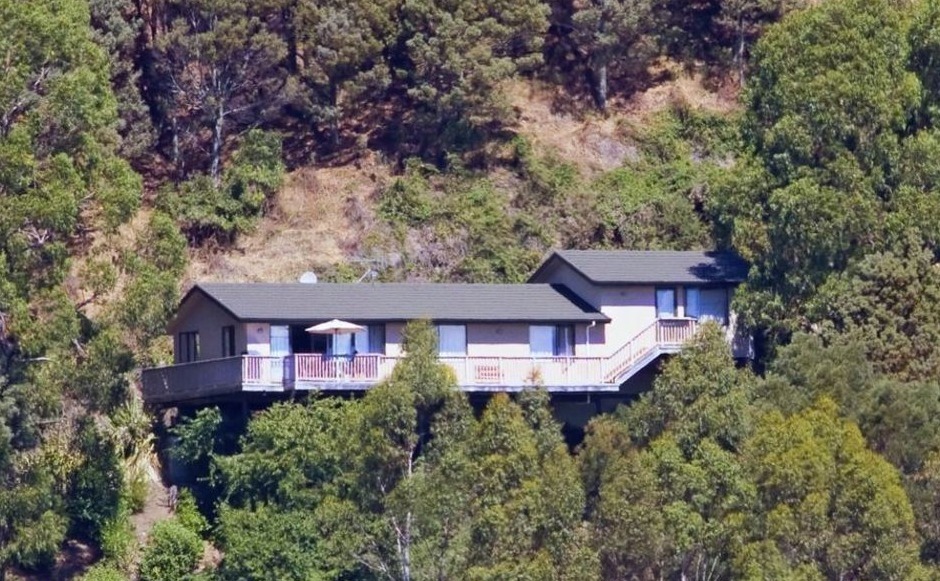 Whakatane, Bay of Plenty
What's the weather like?
The Bay of Plenty and Whakatane in particular are popular North Island options. The east coast town is the gateway to White Island – New Zealand's only active marine volcano. You might even be able to see the volcano smoking while you enjoy morning coffee in the sunshine from your deck. Additionally, Whakatane repeatedly notches up the North Island's highest number of sunshine hours each year. The warmth has a relaxing effect on the locals too, who are known for being laidback. You'll see them lounging in their hammocks as soon as their working day is done. Don't forget to buy one when you get here.
What else does it offer?
This is another brilliant spot for culture lovers. The town is home to the Ngati Awa, the local Maori tribe. They will take you under their wing and teach you all about New Zealand's indigenous culture. The locals take full advantage of being by the sea too, with days on the beach, water sports and fishing all popular. Fish straight from the beach, from the town's wharf or on a new buddy's boat. There are plenty of shops, cafes and restaurants to enjoy too (this is a bit of a New Zealand theme – and all al fresco in that sunshine!). If you like bird watching, this is the "kiwi capital of the world". The flightless bird which gave New Zealanders their nickname love this spot, and you will too.
The fertile land that surrounds town provides lots of jobs within farming and food cultivation. Meat and dairy are big business, as are kiwi fruit farms! The Bay of Plenty is a popular location with tourists, so there are lots of jobs within hospitality. You might have to prepare for a commute to find the right work, however. Tauranga (just over an hour away) is great for horticulture, shipping and retirement/ lifestyle employment opportunities. Rotorua (one hour away) is better for forestry and geothermal energy careers. The Bay of Plenty is home to 6.3% of New Zealand's population, and it provides 6% of the country's jobs.
What types of property are available?
For those dreaming of buying a country home to take full advantage of the sunshine, this three-bedroom rural home will be right up your valley. It is on the market for $825,000 (£422,000). The property has 15 paddocks (!) and an old dairy shed complex. It has a self-contained flat for when the folks visit. It even has an extra cabin in the garden which could easily be transformed into a studio or workshop.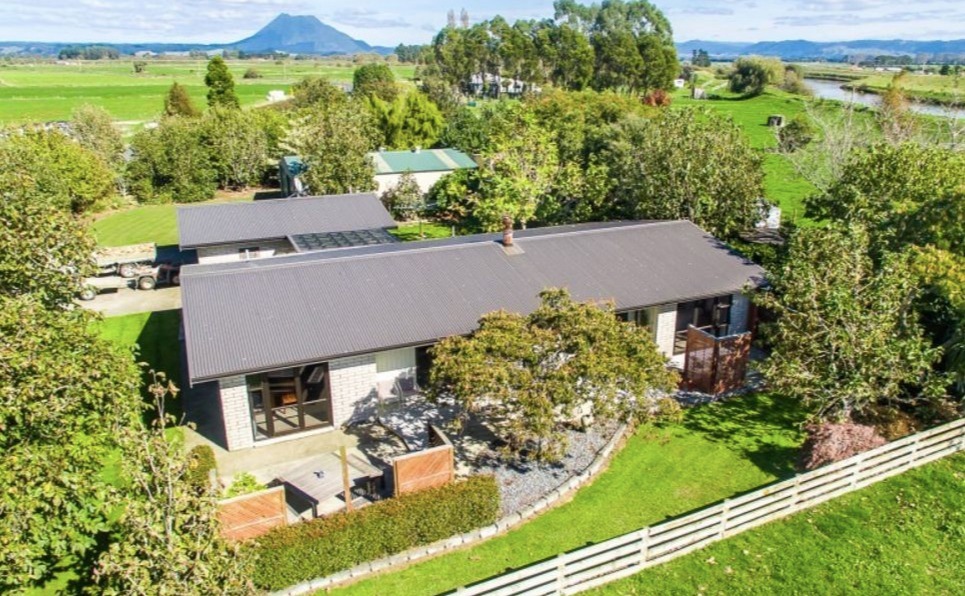 Alexandra, Central Otago
What's the weather like?
This town on New Zealand's South Island is the driest and hottest (but also the coldest) in the country. This is a location that truly journeys through the four seasons, so in winter expect frosty, sunny winter days. In summer you'll be loving lots of sunshine.
What else does it offer?
If you enjoy drinking locally-produced wine and eating locally-grown food, Alexandra will be for you. To work all that off, gently, a range of fantastic golf courses is nearby. There are also plenty of opportunities to get out into the wide, open spaces by boating, swimming or fishing on the lakes. Explore the surrounding hills and valleys on foot, by bike, or even by four-wheel drive. The town is located on the Clutha River and is relatively small with just three primary schools and one secondary school. Farming, tourism and wine production are the town's major industries.
What types of property?
This three-bedroom rural holding offers residents exceptional views and sunshine all day long. The property is open-plan and perfectly equipped for warmer and colder months. Outside you'll enjoy a spacious entertaining area, ample room to grow veggies and a chicken house. The property is on the market for $779,000 (£398,000).