Welcome to the second part of your six-part guide, Buying in New Zealand. One of the most crucial aspects of preparation, once you've done your decision-making, is to draw up a timescale for buying a home in New Zealand. In our experience, the most effective way to do this is to work backwards from a fixed end-point. Set monthly intervals, with the following milestones in them. Then, once you're done, use your timescale for buying a home in New Zealand as a checklist when you actually go through the buying process.
Six months
Finish your decision-making process with our checklist and news articles.
Speak to a mortgage advisor, if you're not buying in cash.
Set out your budget. Make sure to speak to Smart Currency Exchange about how the can fix you in a single exchange rate for no further fees – this means you know exactly how much you can afford, without the risk of the rate moving against you.
Five months
Begin your detailed property hunt with property portals online, or by talking to people in person.
Have a talk with your lawyer about how to structure the purchase deal.
Four months
Begin the process of opening a New Zealand bank account.
Speak to estate agents and begin arranging viewing trips to see properties.
Speak to Smart Currency Exchange and your lawyer to finalise any details. That way, at this point in your timescale for buying a home in New Zealand, you'll be able to make an offer quickly if needed.
Three months
Attend property exhibitions to connect with specialists in areas like removals, finances and taxes.
Continue viewing trips if needed and make an offer when you find the perfect home.
Use a currency specialist to protect your budget – consider a forward contract.
Book a property survey, if you need one. We'd generally recommend it.
Two months
If you need one, sign a reservation contract to start the buying process.
Sign the deposit contract and pay your deposit.
Plan your interior and have a think about removals!
Sign the sale contract and make the final payment.
Get the keys and move in – congratulations!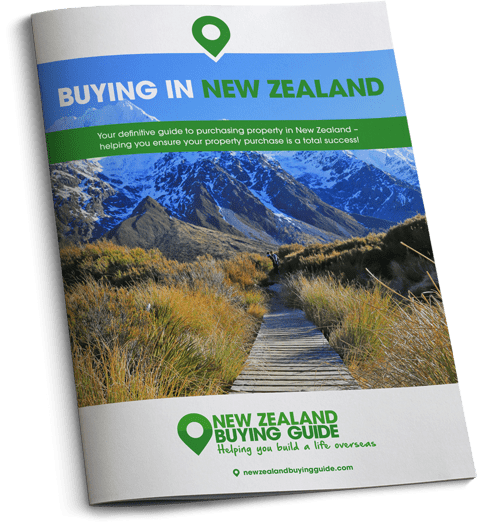 The New Zealand Buying Guide takes you through each stage of the property buying process, with practical recommendations from our experts who have been through the process themselves. The guide will help you to:
✔

  Ask the right questions
✔

  Avoid the legal pitfalls
Download your free guide to buying in New Zealand