If you've worked out what sort of property you're looking for and you've set out your timescale for buying here, now's the time to start considering where to buy a house in New Zealand. For a small country, NZ is bursting with choice, whether you're looking for rural tranquillity in a farming community or mountain town, or the convenience and excitement of a big city. Plus, of course, there are plenty of places to choose from if you want to be within striking distance of a beautiful beach. In this, Part Three of our Buying Guide serialisation, we're looking at where to buy a home in New Zealand.
Where to buy a home in New Zealand
New Zealand is divided into two main islands, North Island with 3.2 million people and South Island with one million.
North Island
The smaller, more densely populated (relatively speaking!) island of NZ is home to some of the world's coolest cities. A third of the population lives into Auckland, the wealthiest and biggest city but not the capital. Although house prices are expensive (eight times average earnings), "the City of Sails", virtually surrounded by water, has been judged one of the best cities in the world to live in by Mercers and The Economist.
Any big company operating in New Zealand is likely to have a base here and there are great international jobs – even though the authorities are more likely to give you a visa if you choose elsewhere in the country.
An area around Auckland called Waikato also offers the possibility of a very pleasant lifestyle. It's a rural area, with a big dairy industry, enriched by its proximity to Auckland and the jobs market there. The town of Raglan is especially popular for its stunning beaches and artsy spirit.
At the other end of North Island is Wellington, the capital of New Zealand (population nearly 400,000), described by Lonely Planet as the "coolest little capital in the world" and famous for its film industry ("Wellywood"). Other strong parts of the economy are tourism, IT and culture.
South Island
Larger, wilder and cooler the South Island has space aplenty and work available in skiing, tourism and wine growing. The largest city is Christchurch, also with nearly 400,000 people. Following the earthquakes of 2012, a huge rebuilding process is underway and plenty of construction jobs are on offer as well as in education and manufacturing.
Looking at where to buy a home in New Zealand that enjoys near enough year-round sun? Nelson is often cited as the sunniest city in the country, with around 2,500 hours annually. Queenstown is of course beloved by thrill-seekers, sitting on the edge of Lake Wakatipu and surrounded by the Southern Alps. Another one for those looking to enjoy New Zealand's beautiful nature is Dunedin, with plentiful hiking trails around the town.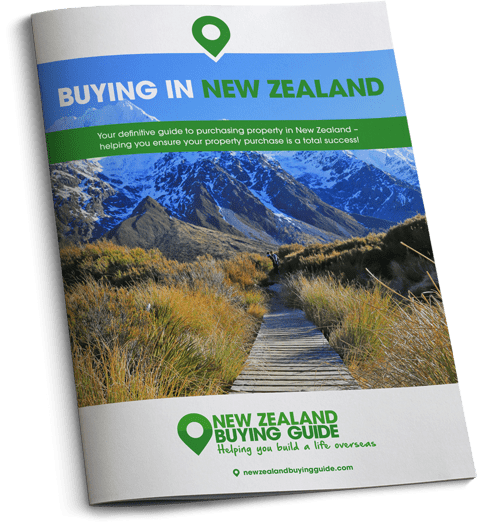 The New Zealand Buying Guide takes you through each stage of the property buying process, with practical recommendations from our experts who have been through the process themselves. The guide will help you to:
✔

  Ask the right questions
✔

  Avoid the legal pitfalls
Download your free guide to buying in New Zealand