Buying a home in New Zealand isn't too different to in the UK, but there are a few extra steps: how do you find a good solicitor when you're in a new country, for instance, and how do you get your money across without losing out to changing currency markets? Find out in our Buying in New Zealand guide.
Step 1: Secure a mortgage
If you are planning on buying with a mortgage, it's always advisable to have one approved before you start searching for property. That way, you avoid wasting your time and that of your agent until it is a certainty that you will have the finances to make the purchase.
Read your New Zealand Viewing Trip Guide so you're clear on what to look for when seeing properties.
Step 2: Make an offer
Once you've found your dream property, the time will come to make your verbal offer. When doing so, make sure you take into account the sale price of similar properties in the area. Your agent will be able to advise what a sensible offer will be. As well as the price, at this stage you can negotiate on the terms of payment, any repairs that need to be done, appliances and fixtures, and the time frame of the sale. Make sure that the end result is favourable for both parties in order to avoid bad feeling and the chance of things falling through.
Step 3:

Land Information Memorandum (LIM)

Under the most common way of buying a property in New Zealand, the Sale by Private Treaty, when you have agreed a deal verbally the seller provides the LIM, which covers very similar information as solicitors' searches do in the UK. If your lawyer gives you the thumbs up, you sign the sale and purchase agreement and pay a 10 percent deposit. This is now binding.
Brush up your bargaining skills and get the most house for your dollar by reading our free Negotiating Guide.
Step 4:

Completion

The deal is completed around three weeks later when the rest of the money is paid.

The other main ways of buying property in New Zealand are by auction, which is very similar to the UK, and by tender. With a tender the seller gives the guide price and a closing date. If you wish to make an offer you fill out a sale and purchase agreement and send it back with a cheque for the deposit. If they accept your offer they will sign the agreement and pay in the cheque.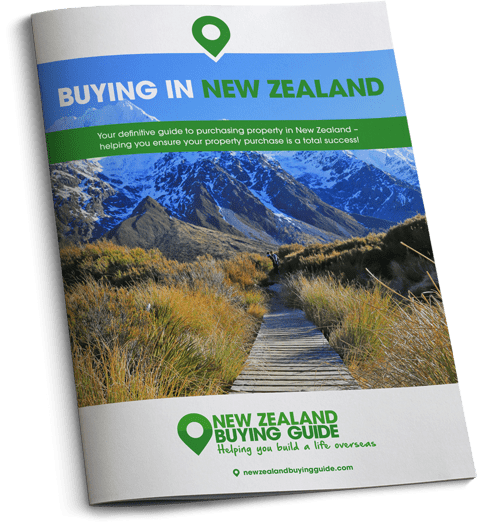 The New Zealand Buying Guide takes you through each stage of the property buying process, with practical recommendations from our experts who have been through the process themselves. The guide will help you to:
✔

  Ask the right questions
✔

  Avoid the legal pitfalls
Download your free guide to buying in New Zealand