For many Brits starting a new life in New Zealand, Auckland is the obvious choice, with the best job opportunities and a breezy lifestyle with plenty to do. Today we're taking a closer look at Auckland, revealing all it has to offer and listing some of our favourite suburbs.
It's easy to get a negative impression of Auckland when a large amount of news coming out of the city focuses on rapidly rising property prices! While property is undoubtedly more expensive, this is New Zealand's premier city, the economic capital which produces one third of New Zealand's GDP – almost double that of the entire South Island. While prices and cost of living are higher (when compared to New Zealand, but not the rest of the world) – Auckland salaries compensate accordingly.
This year, Auckland was ranked the third most liveable city in the world
Auckland offers everything you'd expect from one of the most desirable cities in the world – the best job opportunities, a vibrant bar and restaurant scene, museums, galleries, live music, and you also have an international airport making it (slightly) easier to travel back to the UK. Just this year, Auckland was ranked the third most liveable city in the world by the Mercer's Quality of Living Index, trailing behind only Zurich and Vienna.
If one of your major reasons for relocating is to find a better work-life balance, this is an ideal spot. By day you can be working hard in the city's modern, clean, waterfront Central Business District (CBD), but within just half an hour, you can be at the beach, hiking one of hundreds of fantastic trails, or even be arriving at one of the islands surrounding the city, which are popular with holiday makers and wealthy homeowners. Auckland is known as 'The City of Sails' for good reason – it's located on two scenic harbours, Waitemata Harbour on the Pacific Ocean, and Manukau Harbour on the Tasmanian Sea.
Despite being the country's largest city, Auckland has a relatively small population of just over one and a half million people, which accounts for around 31% of New Zealand's entire population. The city is made up of four areas: Auckland City, North Shore on the Northland Peninsula, Manukau City to the south and Waitakere City to the west.
Auckland's climate
Auckland's climate is a huge perk. You'll find that temperatures in summer average around 20° and provide many sunny days. Unlike other parts of New Zealand, the city's winters are moderate, with the average temperature sitting at around 11°.
Auckland's climate is a huge perk!
Auckland's best suburbs
Grey Lynn
Just ten minutes to the south-west of Auckland's CBD is Grey Lynn – the perfect suburb for those who crave the peace and quiet of suburban life, without subjecting themselves to a long commute. Residents of Grey Lynn enjoy harbour views, plenty of parks to enjoy the sunshine in, and a great range of bars and cafes. The suburb is particularly popular with Auckland's arty community, and each year the Grey Lynn Park Festival is held to honour Auckland's best in art, craft and music. If you're moving with your family you'll be pleased to hear that there are great options for schools in this area, Auckland Girls Grammar and Mount Albert Grammar School are both close by.
Smaller families will fall in love with this 1880s Settler-style cottage, located on the hugely popular Arch Hill area of Grey Lynn. On the market for $895,000 (£511,000), the traditional property has three-bedrooms, a cosy living area and modern kitchen flowing out onto a covered deck, perfect for enjoying beers in the sunshine when the working day is done.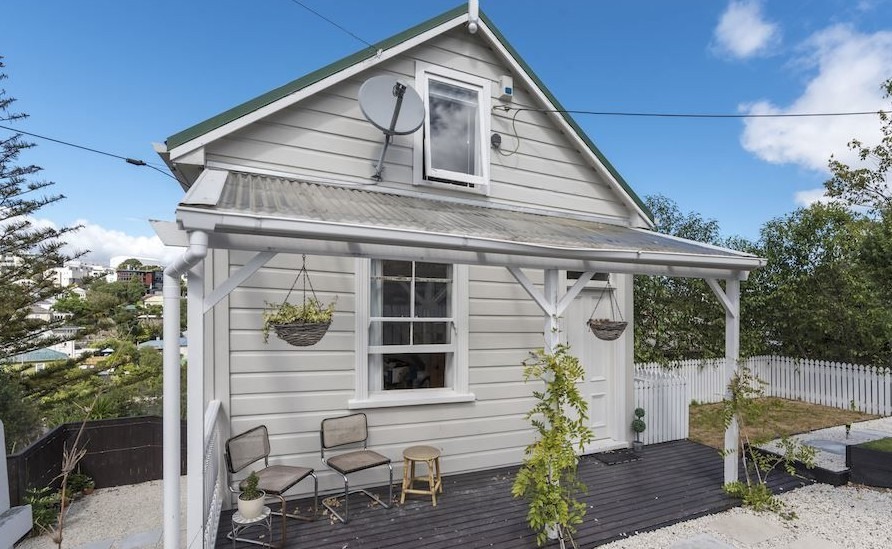 Takapuna
Another popular spot is the northern suburb of Takapuna, which is a hit with British expats and is renowned for being an excellent place to bring up children. As well as plenty of parks, the suburb has a beautiful white sand beach where all the family can take a dip and relax in the New Zealand sunshine. When you tire of lounging, you can browse the local shops, enjoy a meal in one of the many restaurants and cafes or, enjoy a mooch around Takapuna's popular Sunday Market, where you'll find art, antiques and vintage clothing, mingled in with fresh fruit and veg and artisan produce.
the northern suburb of Takapuna is a hit with Brit expats and is renowned for being an excellent place to bring up children.
This beautiful three-bedroom Takapuna property is on the market for $1,550,000 (£856,000). The immaculate townhouse is situated down a peaceful mews right in the heart of the suburb, close to all the action. The property boasts a gorgeous tropical garden just perfect for al fresco evenings entertaining new friends. Inside, the property enjoys huge amounts of natural light due to the sizeable windows and the open-plan design.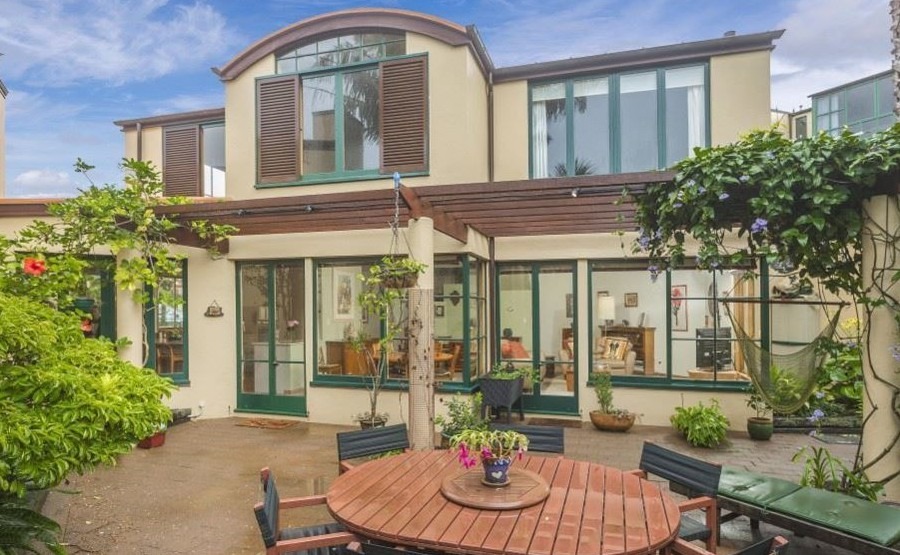 Howick
Should you want to be a little further away from the CBD, Howick is an excellent option, which is still only a 30-minute commute. This suburb offers residents a relaxed way of life beside the sea, with a nice dose of history – the area was one of the earliest parts of New Zealand to be settled by Europeans. Howick's historical village is a great place for a wander around. You'll also be able to enjoy a great variety of shops and an exciting café culture.
This modern, four-bedroom family home is located in central Howick and is on the market for $1,040,000 (£594,000). The property is spacious, enjoys an open plan layout and highly modern fixtures and fittings. Size really is the name of the game here – there are four double bedrooms, a large double internal garage, a huge workshop, and a sizeable deck, which has been tastefully planted with tropical plants. The buyers will also enjoy a gas fired wood burner and underfloor heating.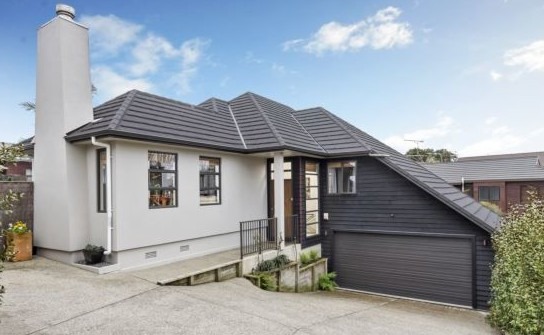 Mangere Bridge
To the south of Auckland's CBD you'll find Mangere Bridge, yet another beautiful coastal suburb. Despite being so close to the water and just 30 minutes' drive from the CBD, property remains relatively affordable. The suburb is a popular choice with families and expats, perhaps due to its distinctly villagey vibe.
Although dating back to the 1960s, this traditional New Zealand style home has been thoroughly modernised and tastefully styled throughout. On the market for $949,000 (£542,000), the open-plan, three-bed property, enjoys a brand new bathroom, a sun-drenched dayroom and a private sunny deck. Nestled down a quiet driveway, the property is just a short stroll from the heart of the village, close to the beautiful bays of Kiwi Esplanade and to the motorway that connects the suburb to the CBD.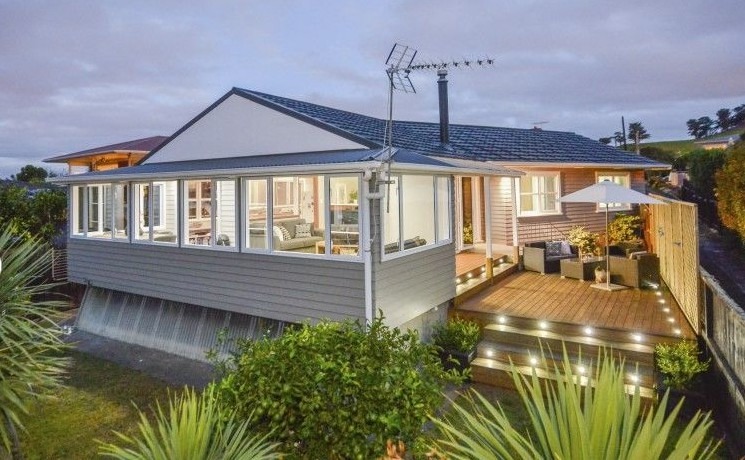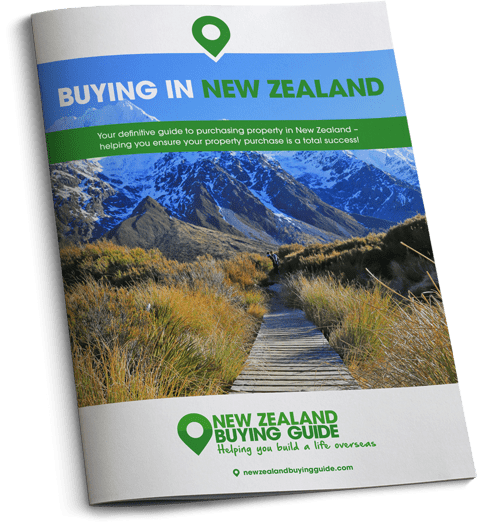 The New Zealand Buying Guide takes you through each stage of the property buying process, with practical recommendations from our experts who have been through the process themselves. The guide will help you to:
✔

  Ask the right questions
✔

  Avoid the legal pitfalls
Download your free guide to buying in New Zealand