The mention of New Zealand immediately summons up images of sunny days and sandy beaches. But did you know that there's just as much to do in winter, from skiing to whale-watching? And, if it is warmer weather you're after, escape to the mild climate of the Bay of Plenty. Find out our top ten spots for a winter holiday home in New Zealand.
Taumarunui, North Island
If you're scouting out where to settle and buy property in New Zealand on the North Island – good news – you don't have to venture to the South Island to enjoy great skiing in New Zealand! From the town of Taumarunui, around four hours' drive from Auckland, you can head into the Tongariro National Park to ski on the slopes of Mount Ruapehu from this lovely town. There are a variety of lovely places to visit in the region, including the resort towns of Raetihi, Whakapapa Village and Ohakune.
Activities: Besides skiing, from Taumarunui you can explore the Pureora Forest and Whanganui National Park. Given its location close to so much natural beauty, it's known for the exciting range of outdoor pursuits you can enjoy, even during winter. For example, mountain biking, canoeing or fishing trips. It's also rich in Maori culture, which it's essential to understand before you move to New Zealand. If you'd prefer to snuggle up in cosy chalets beside roaring fires with a nice glass of local pinot noir, New Zealand's Central Plateau has many options that deliver.
Get yourself fully prepared to buy a property in New Zealand by downloading your free Emigration Guide today!
Weather: During winter, temperatures dip to around eight degrees, but in summer expect average temperatures of 22-23 degrees.
Property prices: If Taumarunui wins your heart, you can snap up sizeable properties here without breaking the bank. Three-bedroom family homes with large gardens are on the market from around NZ$220,000.
Kaikoura, South Island
Kaikoura is a fantastic place to visit whatever the time of year. It's a picturesque coastal town on the east coast of the South Island, 180km north of Christchurch. If you're in town, deciding whether Christchurch is the place for you to settle, you can be in Kaikoura in two and a half hours. The town is idyllically located between the Pacific Ocean and the Seaward Kaikōura Mountain Range, so during winter, you're likely to see a little snow!
Activities: Autumn and winter are prime whale watching season in Kaikoura. June and July coincide perfectly with many species' migration periods. Additionally, you can hold your nose and visit the local seal colony. Or, to get that blood pumping, tackle the Kaikoura Peninsula Walkway Loop – a beautiful coastal hike.
Weather: During winter temperatures are between 8-10 degrees, but the sun often shines making it feel warner and it's usually dry. Therefore, wrap up warm, and you can still tackle the town's scenic coastal hiking trails.
Property prices: If Kaikoura wins your heart even when temperatures are at their lowest, you can find three-bedroom houses from $430,000.
Ōpōtiki, North Island
For the warmest summer temperatures in New Zealand you need to head to the tropics – to the Bay of Plenty, a hot favourite with many Brits that move to New Zealand. During summer, the area attracts tourists due to its enviable surf beaches, river activities and fishing. But come winter the deserted beaches, thick forest and roaring rivers will be all yours. Ōpōtiki was one of the first places settled by Māori making it a fascinating place to explore local history and culture. Therefore, if you're scoping out locations like Tauranga, Hamilton or even Auckland (which is four hours away) as your forever home, Ōpōtiki could be worth a winter stop-off.
Activities: Go and visit White Island, the country's most active volcano. It's one of the world's most accessible live volcanoes so it's an incredible experience to get so close to it. You can kayak the Waioeka River, play a round at the golf club, or head to Ohiwa Harbour to dine on freshly-caught seafood. Also, like most places in New Zealand, Ōpōtiki is surrounded by sensational hiking trails and cycling tracks, so you have no excuse to sit still.
Weather: The average temperature throughout the year in Ōpōtiki is 14.5 degrees, but, during winter, this dips slightly to 12 degrees.
Property prices: The countryside surrounding Ōpōtiki is prime lifestyle plot region. You can find a three-bedroom property with up to seven hectares starting from $375,000.  
Lake Tekapo, South Island
Lake Tekapo is a serene place to visit at any time of year, but particularly during the winter when it gets a fair bit of winter sun, making its lakeside location even more picturesque. This is a tiny village with less than 500 residents, so it's perfect for those seeking a glimpse into the space, peace and quiet the country affords those that move to New Zealand. The village is located around three hours' drive from Christchurch and Queenstown and is surrounded by the Southern Alps.
Activities: Lake Tekapo is part of a UNESCO Dark Sky Reserve, which makes it incredible for star gazing. This is a great place to base yourself for exploring New Zealand's impossibly beautiful Southern Lakes region. It's also a jumping off point for the Franz Josef and Fox Glacier's. You can take a helicopter tour over the glaciers if you'd prefer to stay warm. For a real treat, and to ease tight muscles, be sure to visit the local hot springs.
Double your budget – and buy your perfect home – by purchasing as joint owners with your family. Download our guide to find out more.
Weather: At this time of year Lake Tekapo receives around 120 hours of sunshine – far more than the UK in the dead of winter – and experiences temperatures of around 10 degrees.
Property prices: Prices in Lake Tekapo are higher than elsewhere due to less housing being available, and paying for the privilege of living beside the turquoise waters of the lake. Family homes tend to be on the market from $800,000.

Nelson, South Island
Winter is the perfect time to visit the northern corner of the South Island. Not only would it be rude to be in the South Island and not visit the wine region, but it's the perfect time for sailing in Marlborough Sounds Bay and walking the Queen Charlotte Track, which is normally completely packed with tourists. There are secluded beaches and bays to explore, and the town itself warrants some exploration. There are great shops, restaurants and bars to explore, plus Nelson folk are very welcoming – so remember to ask them for their tips for enjoying life on the South Island.
Activities: To experience what Marlborough skiing is like, visit the Rainbow Ski Field in the Southern Alps. Make the most of the lack of crowds at the 30+ winery cellar doors to lap up the free samples on a wine tour. In addition, Marlborough is known for its superb lamb, so make sure you sample what you'll be eating every Sunday when you finally make the move to New Zealand. Make the most of the calm waters to explore Nelson's bays by kayak, or tackle the cycling tracks that surround the town.
Brush up your bargaining skills and get yourself the best deal for your property by reading our free Negotiating Guide.
Weather: Winter in New Zealand's Marlborough region is actually rather idyllic, with a combination of blue skies, calm weather and smooth water. June, July and August are actually the sunniest months of the year with nine or ten hours of sunshine a day! Although temperatures stick around eight or nine degrees, the sunshine often makes it feel a lot hotter than it is. Cooler temperatures teamed with sunshine are perfect conditions for outdoor pursuits!
Property prices: This is a seriously in demand corner of New Zealand – probably due to all that glorious winter sunshine – so prices are relatively high. Back in February, Nelson prices topped $600,000, marking a ten percent increase since the same point in 2018. As of May 2019, the average property price in New Zealand according to Zoopla was $668,140.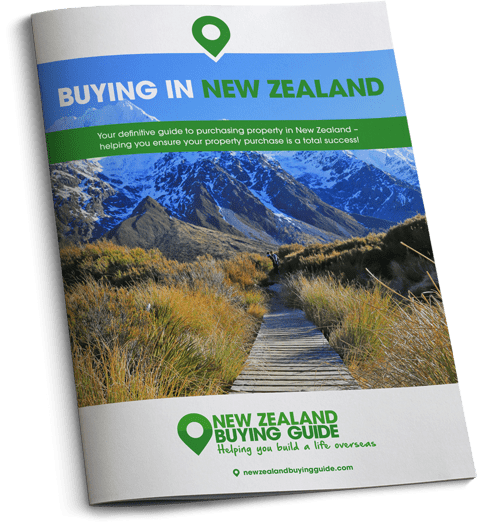 The New Zealand Buying Guide takes you through each stage of the property buying process, with practical recommendations from our experts who have been through the process themselves. The guide will help you to:
✔

  Ask the right questions
✔

  Avoid the legal pitfalls
Download your free guide to buying in New Zealand